With the
Transformers
movie poised to break box office records this week and the toys flying off the shelves, would you believe there's still a staggering amount of merchandise yet to be released? These are the upcoming products I'm most interested in.
This new version of Jazz features that old standby of action figure gimmicks -"battle damage". This figure might actually be a spoiler. Does he get messed up like this in the movie? I don't know but I do want to drive a

Pontiac

Solstice now. One with a giant laser cannon on the

tail fin

. Does that come standard issue or does it cost extra?
It's been rumored that

Arcee

had a role in the movie at one point in the script's development. It's a shame she got cut out as her non-movie based figure is my most wanted item in the Transformers movie

toyline

. I believe this is only her fourth figure including the current Target exclusive repaint of

Energon

Arcee

. And there's never been a toy based on her classic G1 appearance, save for one planned for the canceled 6" Titanium line.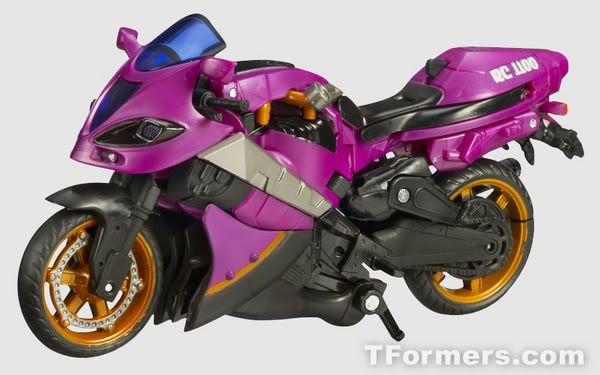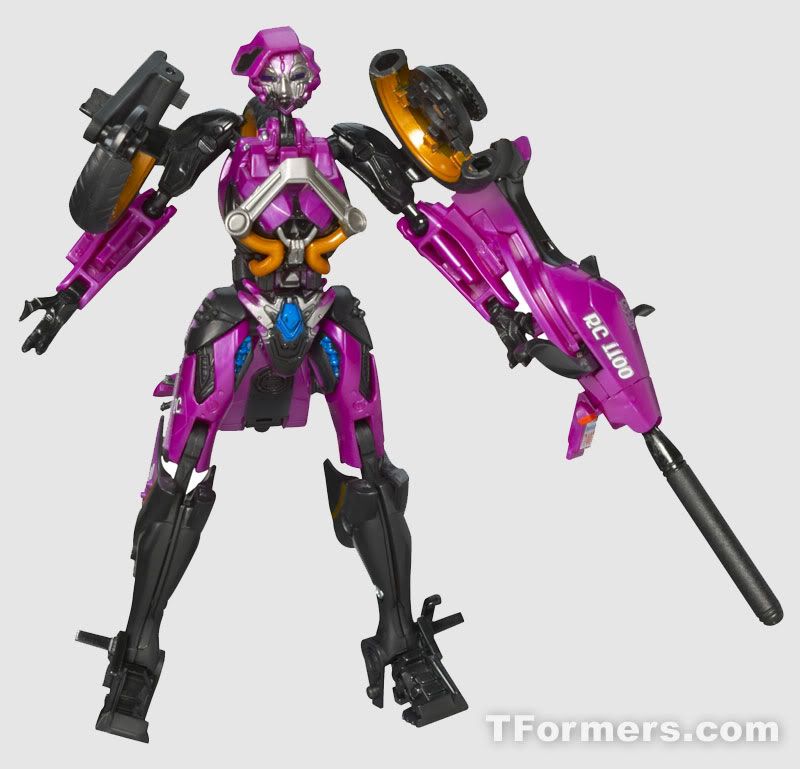 I dig

Megatron's

movie design more than most, in fact it may be my favorite movie design. Sure it looks nothing like any previous incarnation of Megs but it's evil looking and gnarly as hell. Megs will be getting an Unleashed figure like the previous Bumblebee. Unleashed is Hasbro's line of 7"

unarticulated

but highly detailed statues. Although the new unnecessarily elaborate packaging is more reminiscent of the 4" Titanium figures, which I admit gives me some cause for concern.