Lupin the Third laughs at you and your entire organization.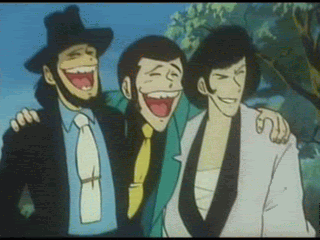 I didn't expect this coming, at least not so soon. It's the complete James Bond series, or at least the 21 "official" films made by EON Productions. It's simply last year's four Ultimate Collections collected in a single larger box with Casino Royale slipped in the middle. Sill that's a big box of Bond.
Two Spider-Man video games in one year? What are they smoking at Activision? Spider-Man: Friend or Foe comes out this fall for all the major platforms. It seems to use Ultimate Alliance gameplay allowing you to control multiple characters. In the game Spidey teams up with several of his rogues gallery including the Green Goblin, Doc Ock, Sandman, Venom and Rhino. I can't tell if the game takes place in the movie or comic book continuities. The art style is more cartoonish than either of those interpretations of the characters.