I did some serious hauling in the past week. I picked up two
Transformers
movie figures and three
Star Wars
figures. Some of the stuff I stumbled across is considered somewhat hard to find. I hadn't seen any of these figures in person before except the Stormtrooper. I'm not used to being lucky.
I've geeked out about
Arcee before
so it's neat that I actually found one. Any piece of Bumblebee merchandise seems to be popular, considering the large role he played in the movie and the deluxe Camaro Concept Bumblebee is the best toy of the character. The store also had a Longarm that I reluctantly passed up because I'm holding out for
a future version
with a broken Bumblebee and a little Megan Fox behind the wheel.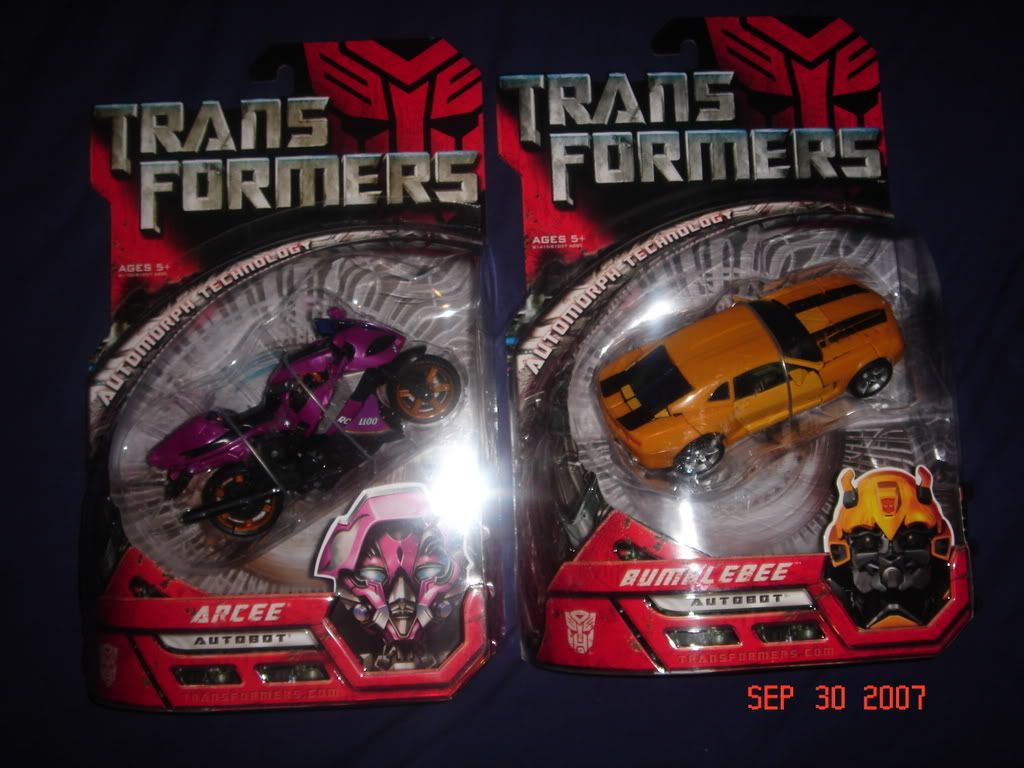 At a different store I got some
Star Wars
figures. I've been buying
Star Wars
figures for a long time but these are the first Stormtrooper and Snowtrooper figures I've ever owned. Plus I also bought Boba Fett in cartoon colors from the
Star Wars Holiday Special
. The Fett Man was the best thing to come out of that legendarily bad special. The second best thing was former Honeymooner Art Carney making terrible Han Solo puns.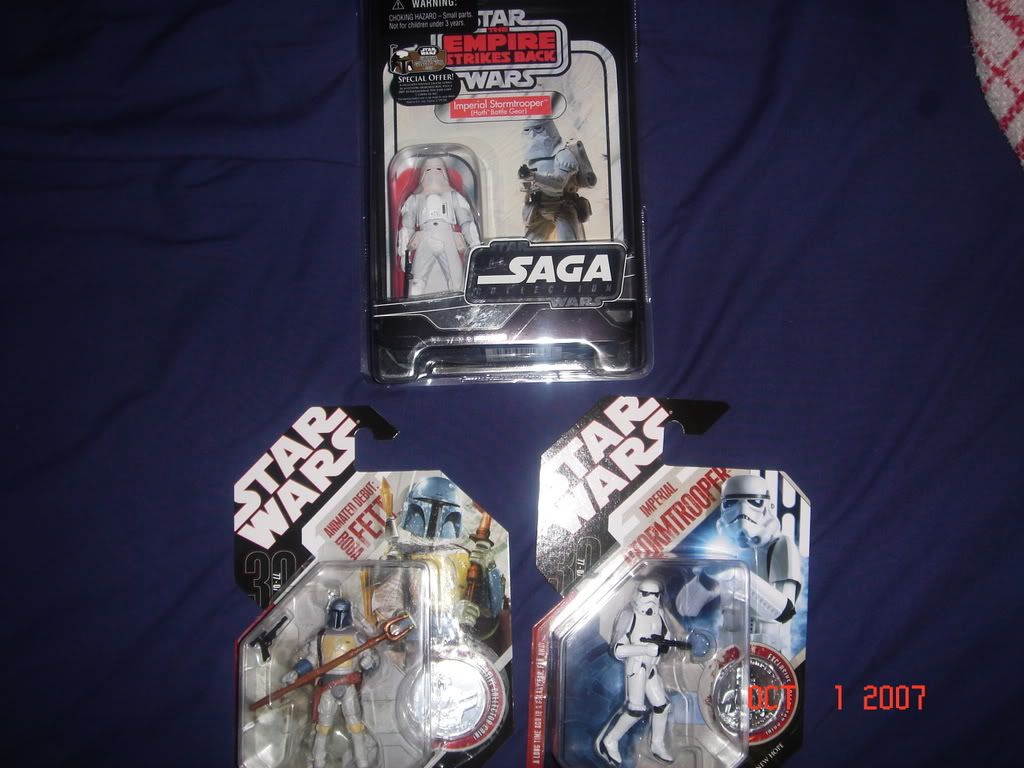 On Tuesday I received the third volume of
The Melancholy of Haruhi Suzumiya
Limited Edition. Yuki is on the cover this time and as far as extraterrestrial witches go she's looking cute. Here's some comparison pics with the previous volumes.