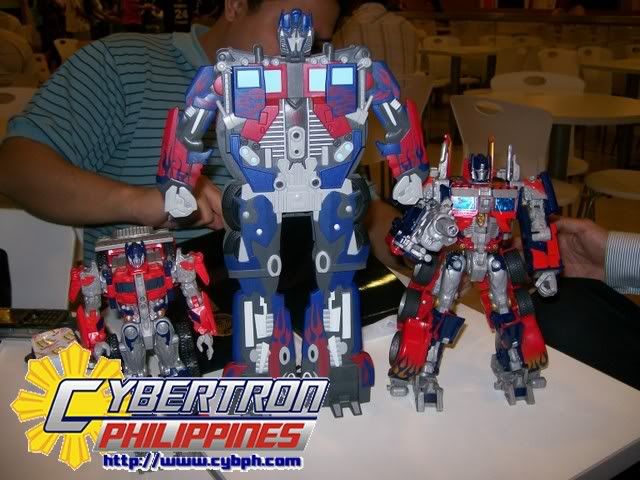 I think
Transformers
is going to beak a record for most store exclusives available when the DVD is released next Tuesday.
Albertsons:
mouse pad
Best Buy:
Cliffjumper and Optimus Prime Robot Heroes figures & Megatron lithograph. They'll also have metallic Ratchet and Megatron figures sold separately.
Blockbuster:
Transformers MP3 player
Borders:
booklet on the making of the movie
Circuit City:
gift card for downloadable online content & baseball cap
Fred Meyer:
t-shirt
Hastings:
reversible beanie
Sears / K-Mart:
LED flashlight
Target:
Transforming Optimus Prime case & comic book
Transworld stores
: steelbook case
Wal-Mart:
Transformers Beginnings
DVD narrated by Peter Cullen I pity those who would attempt to collect them all. Even a supermarket chain is getting in on the action. Also I'm surprised the Optimus packaging (pictured above) is so big. It's taller than the action figures.
Update 10/12:
Click here
for pics of the Target, Circuit City, and Best Buy exclusives.
Click here
for pics of the Wal-Mart exclusive.
Update 10/15:
More exclusives added.