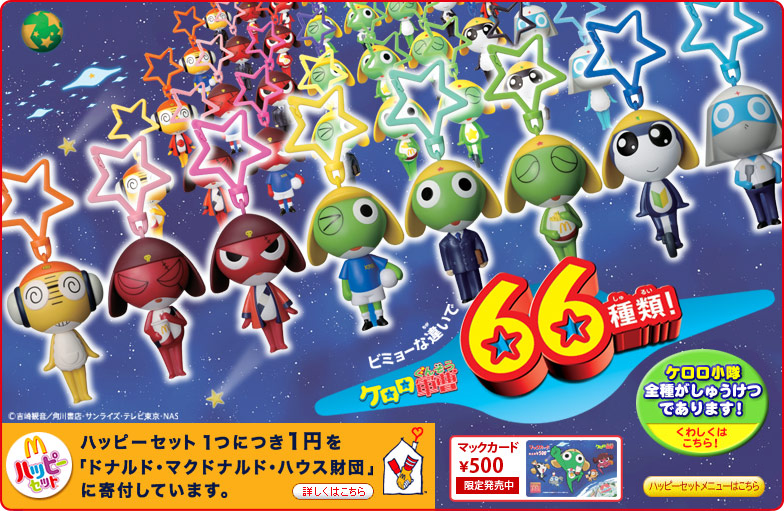 McDonalds of Japan will have sixty-six different Keroro Gunso (a.k.a. Sergeant Frog) keychains available in their Happy Meals. I am insanely jealous. There will be several different versions of Keroro (pictured above),
Giroro
,
Tamama, Kururu, and Dororo
. You can collect the crew as business men, soccer players, unicycle riders and McDonald's employees. Assuming you live in Japan anyways. I can take some solace in that ADV has finally solicited
the first DVD volume
after about a year. I'd rather have a keychain and McNuggets. Meanwhile in the world of Dragonball Z, Atari has lost
the video game license
while Bandai America has acquired
the action figure license
. I just thought it was neat that these two news items happened at around the same time. Eh, I guess in the near future I'll be buying some action figures but not some video games.