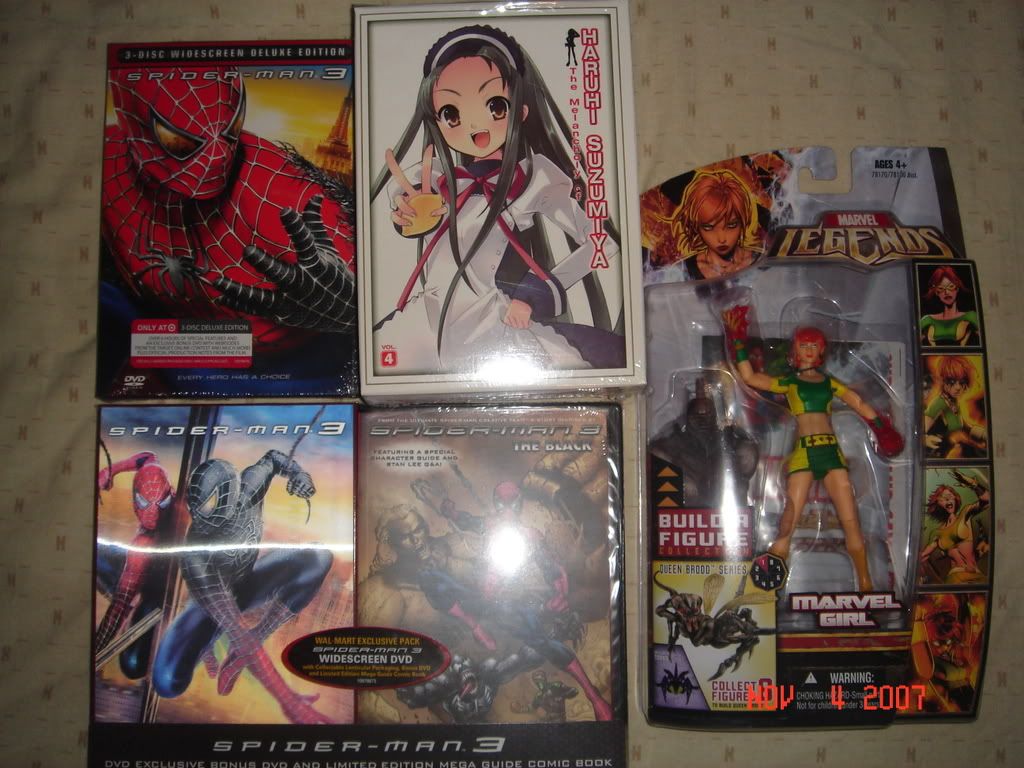 I may not have gone trick or treating but I received a lot of treats this past week. (And I still ate a lot of my sisters' candy.) As you can see I double dipped on
Spider-Man 3
.
I told you I would.
I'll be posting more about the Spidey DVDs in a later post, but for now behold the magic of the lenticular cover. Infernal flash notwithstanding.
I also got in the fourth and final limited edition volume of the beloved high school club meta comedy
The Melancholy of Haruhi Suzumiya
. I'm always glad to complete another anime series. Tsuruya makes the cover this time. She's not a member of the SOS Brigrade, but she's a cute girl and therefore more marketable than Kyon and Itsuki. Here are pictures of the LE packaging, the DVD cases, and the music CDs, iron-ons, pencil boards and other miscellaneous goodies included.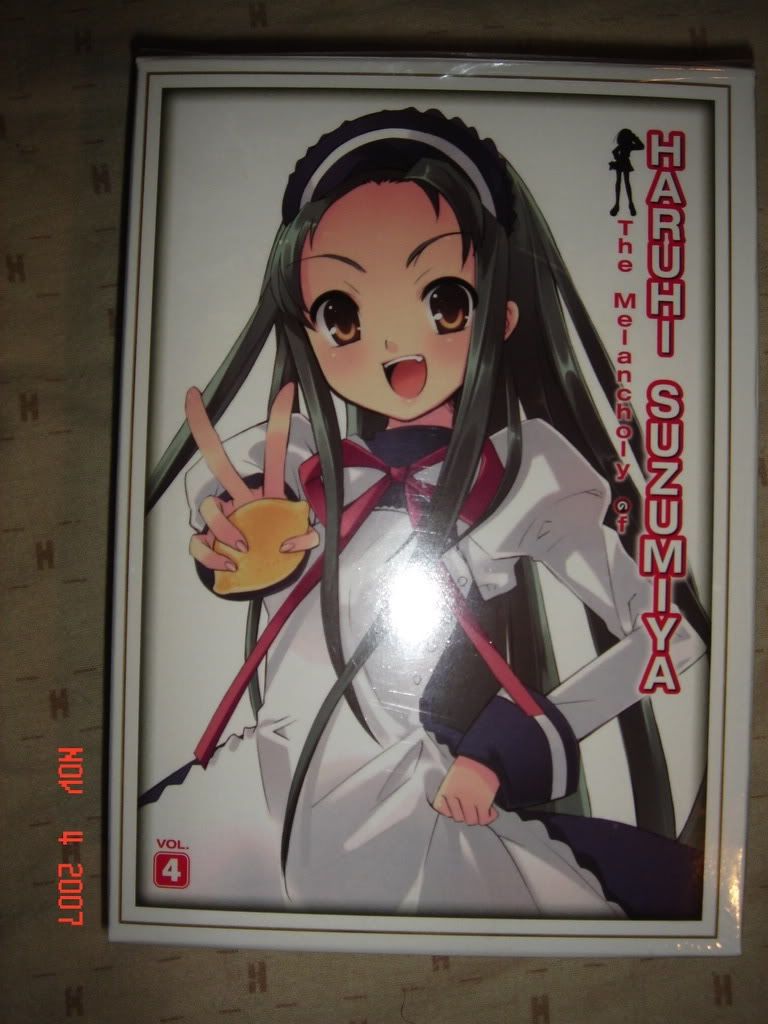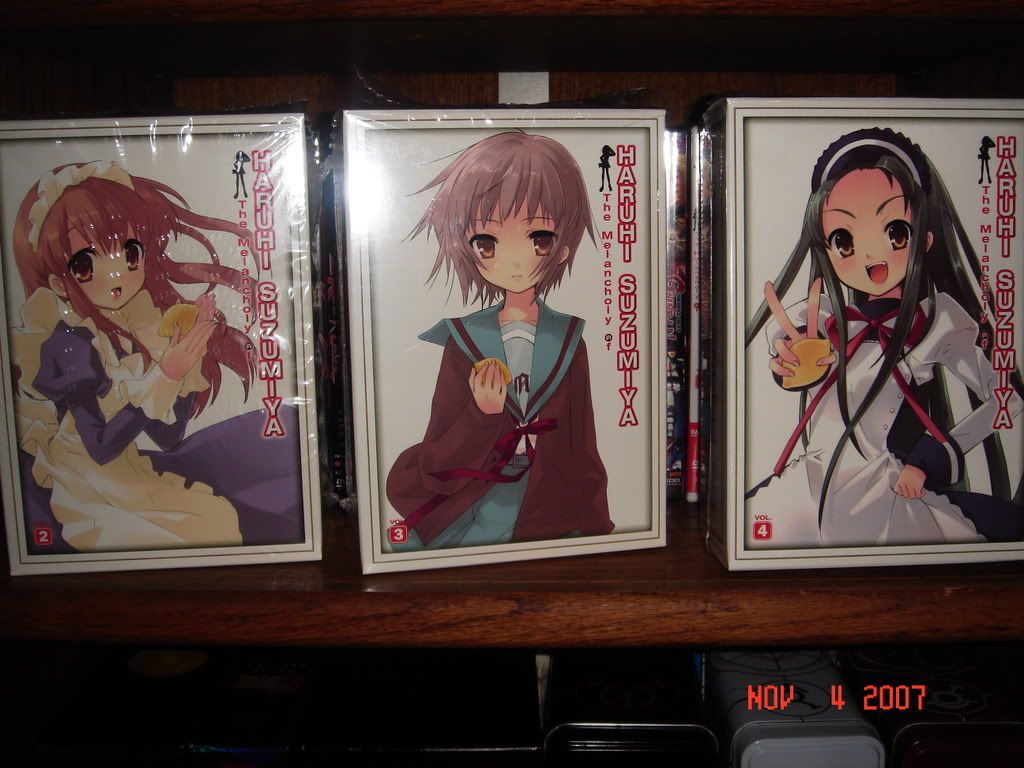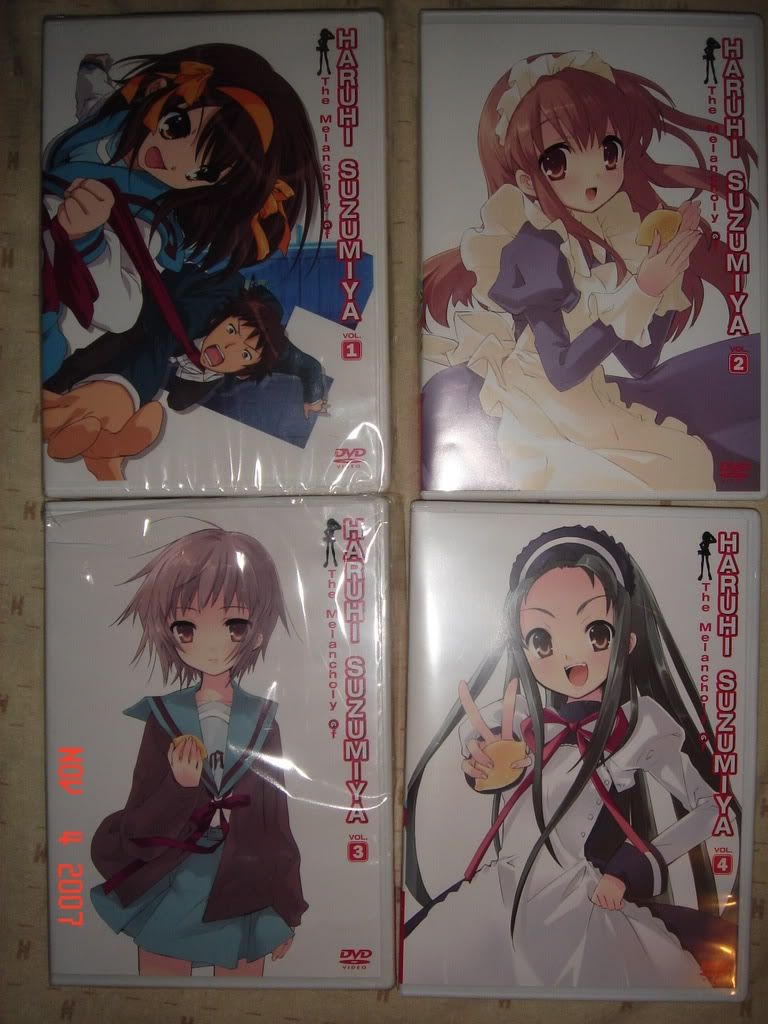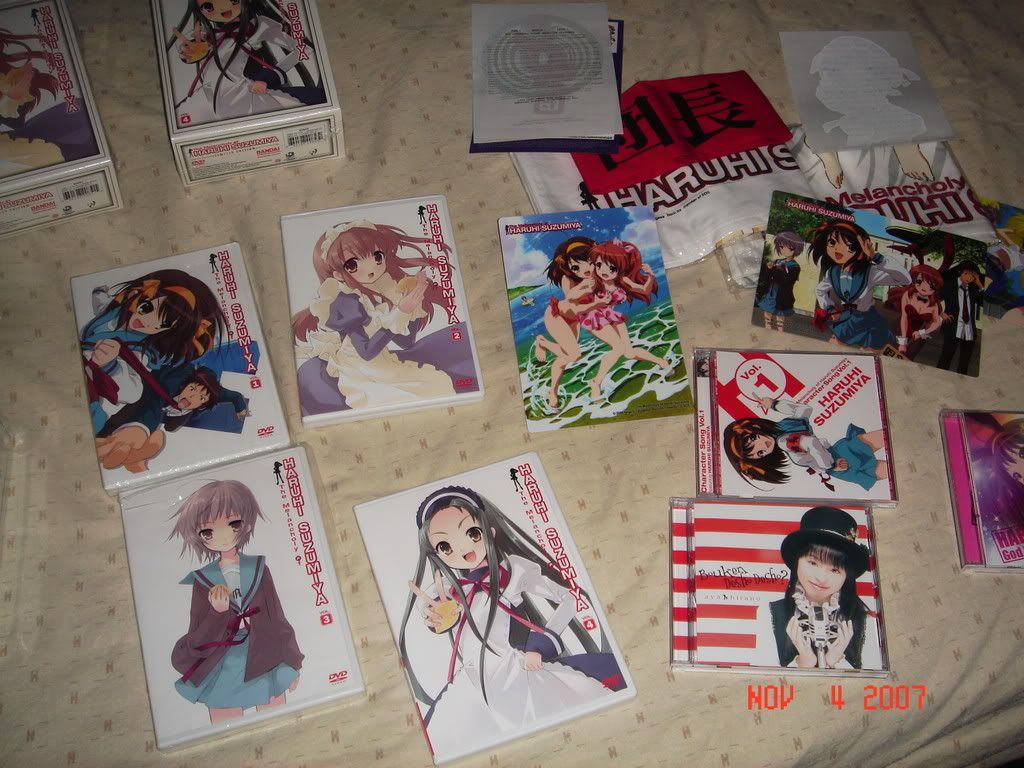 Finally I got a Hasbro
Marvel Legends
Marvel Girl action figure. Part of me wants a figure of Rachel Summers here in her
Excalibur
costume but her modern outfit is still nice. It's not so much a superhero costume as it is what a real person might wear. She's also my first figure of a female
X-Men
member. I want that damn Kitty Pryde figure more than ever. On the back of the packaging you can see the other figures available. and the Brood Queen, which can be assembled after purchasing all the figures in the series. I'll have to make do with just the Brood Queen's torso.