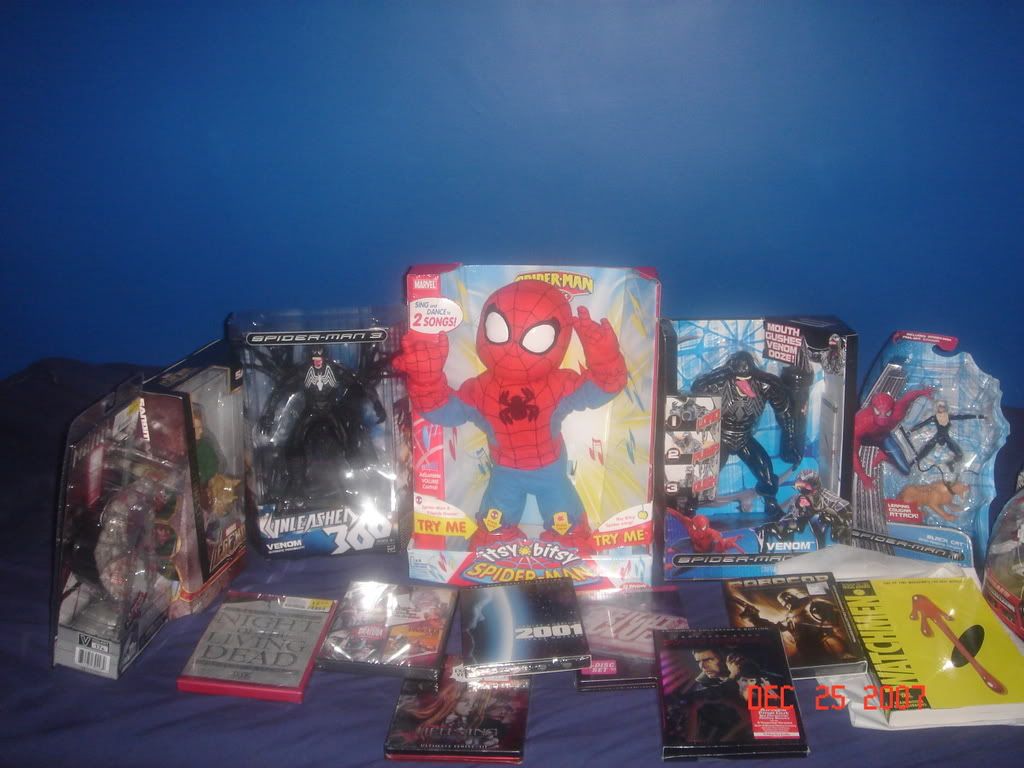 Christmas always provides the biggest and greatest haul of the year and this Christmas was no different. I got a rapload of fantastic gifts. I'm too lazy to give out details bu t this group shot more or less covers everything. I got some DVDs of some of my favorite movies including
Blade Runner
and
2001: A Space Odyssey
and
Fight Club
. And I finally got
Watchmen
, the most critically acclaimed graphic novel perhaps of all time. Within the last two days I've read it in it's entirety, and yes it deserves the accolades it gets.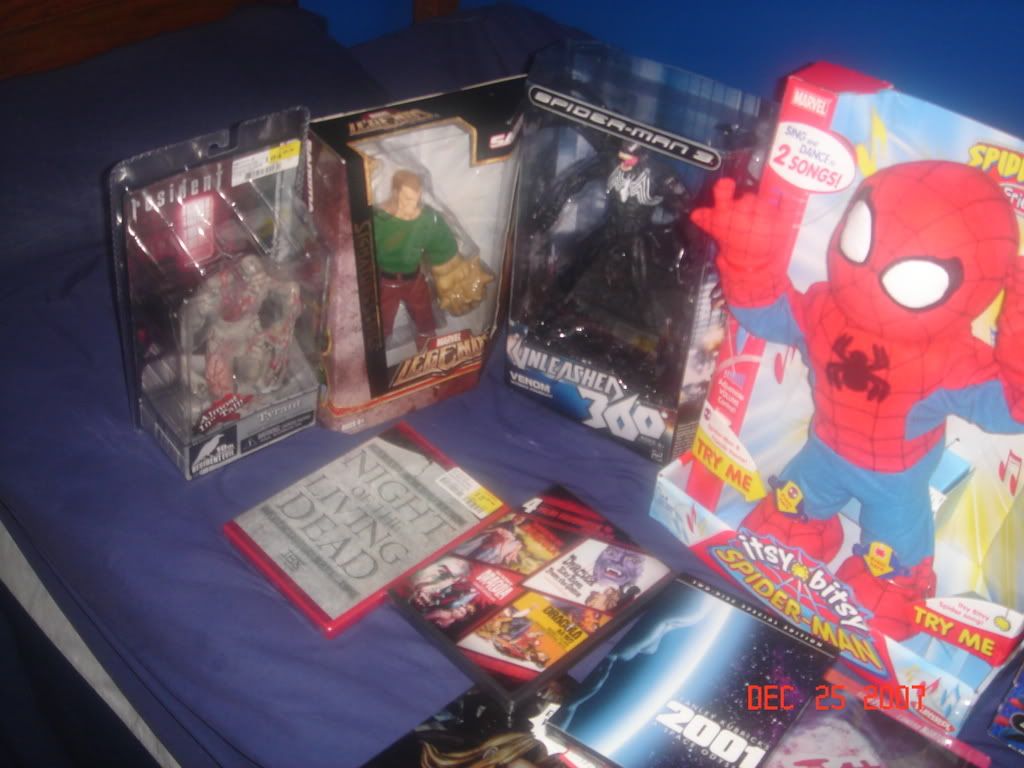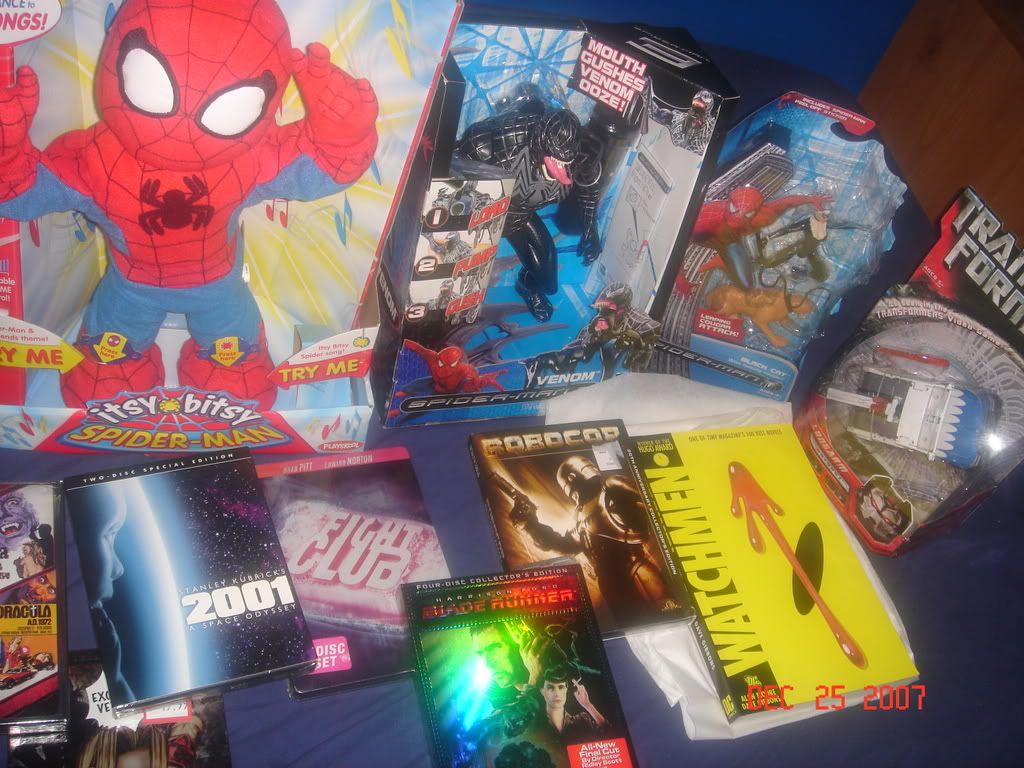 I got more action figures as gifts this year than I usually do. I got two Venom figures, one of which vomits Symbiote ooze. The other is an
Unleashed 360
figure which just might be my favorite figure of the year. I also got "Itsy Bitsy Spider-Man", a plush doll that sings and dances. It is blindingly adorable.