Square Enix had several new lines of figures including Kingdom Hearts II, Final Fantasy XIII, Final Fantasy VII, and Final Fantasy Tactics.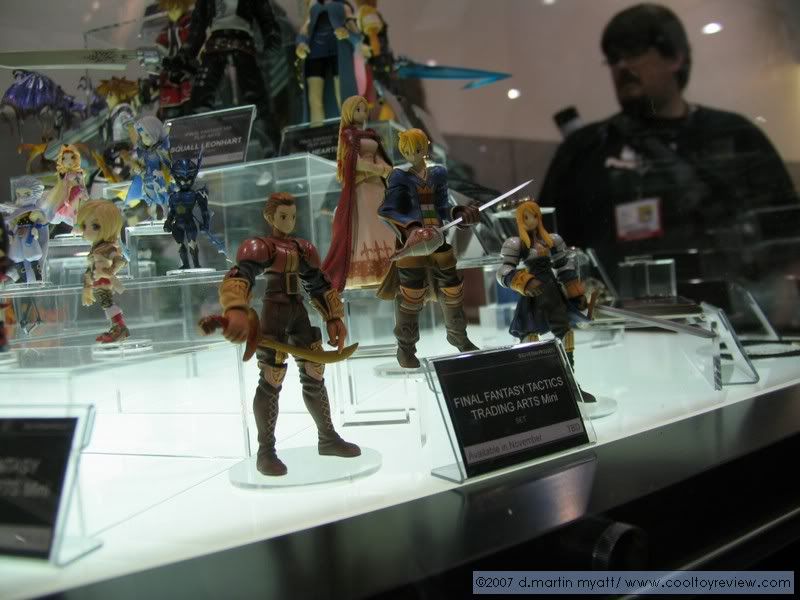 Hasbro showed off the first batch of Indiana Jones figures based on the first movie in he series Raiders of the Lost Ark. Now kids at home can melt Nazis with ghosts. Eventually Hasbro will get around to figures of the new fourth movie including Indy's son, whom I'll be customizing into Sam Witwicky.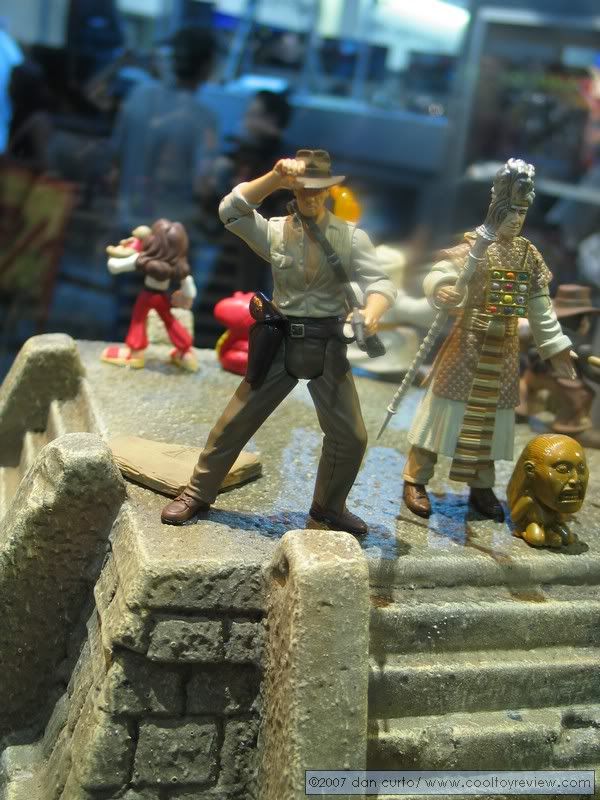 It's taken five years but they finally made an action figure of Padmé in her black off the shoulder dress. Scruffy nerf herders everywhere rejoice.
Best Buy will have exclusive three disc steelbook editions of Grindhouse films Death Proof and Planet Terror. Here's a comparison shot with the standard two disc editions.
Hasbro has completely nailed the look of the new
Transformers
animated series, even moreso than the live action movie. The series produced by Warner Animation and is the "cartooniest" depiction of the Autobots and Decepticons ever. Check out Bumblebee.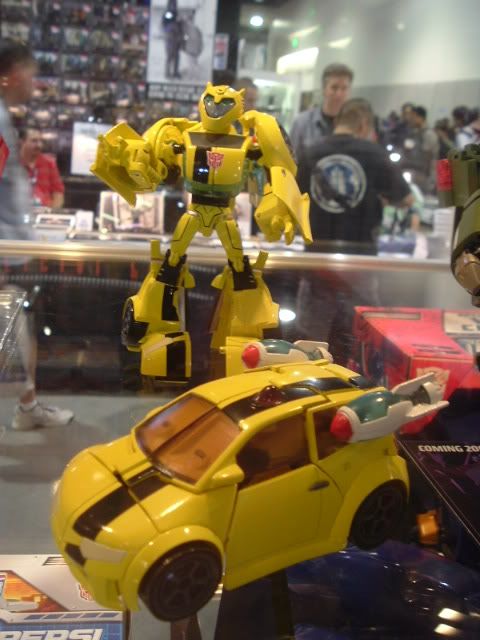 Toynami is bringing back
Futurama
action figures with Fry, Zoidberg, Leela, Zapp Brannigan, Bender, the Robot Devil and most importantly Richard Nixon's head. Blue Zoidberg is a Toyfare exclusive. The savage Zoidberg with head fin was a convention exclusive and is swollen with male jelly.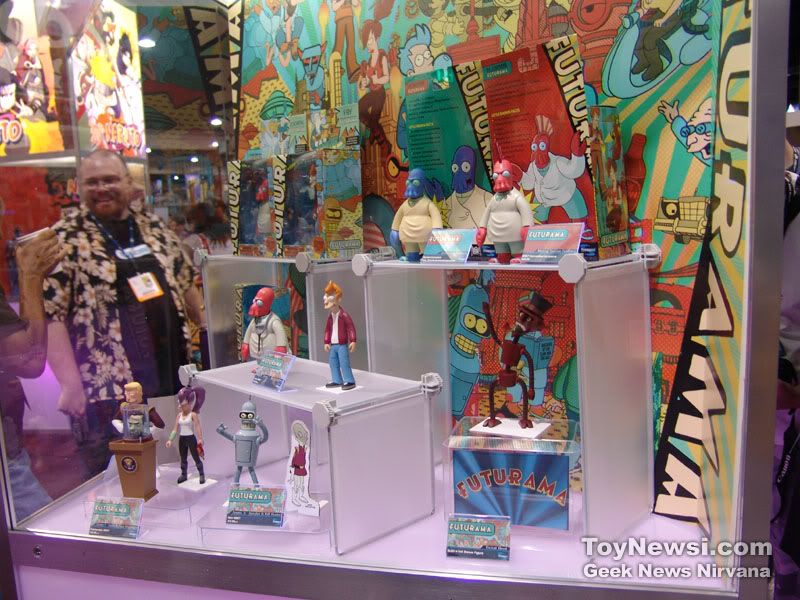 Best Buy was selling an exclusive version of 300 on DVD that comes packaged with the mask of the Immortals. Screw that, I want the 300 tote bag. Tote bags are the height of convention giveaways.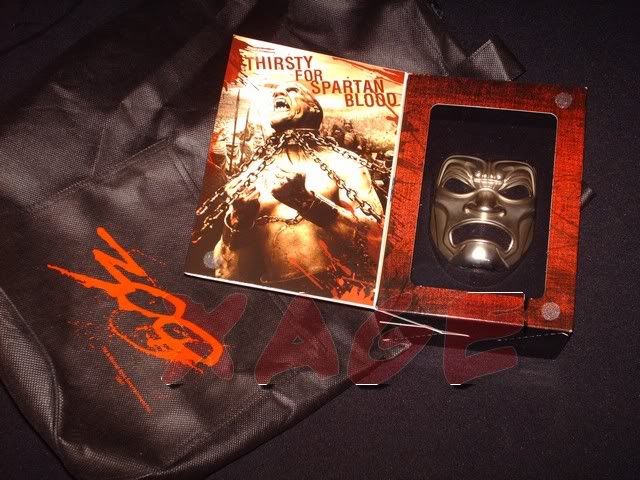 The trailer for
The Dark Knight
was not particularly revealing but this photo certainly is. Check out Heath Ledger as the Joker. I believe the slits on his mouth are to allow him to open his mouth wider giving him a creepy smile. He also has hair like Tom Hanks in the
The
Da Vinci Code
except greener.