Due to the interference of real life, May's haul pics are a week late. That's just the way things go sometimes. I got some quality figures last month including the Incredible Hulk, the sensational She-Hulk, and shaky Shikimaru. I also got
The Dark Knight
Movie Masters Batman. The six inch Movie Masters line has proven to be ridiculously popular and Batman is the only one I've found and only on its release day. Hopefully the distribution improves as the movie's release date approaches.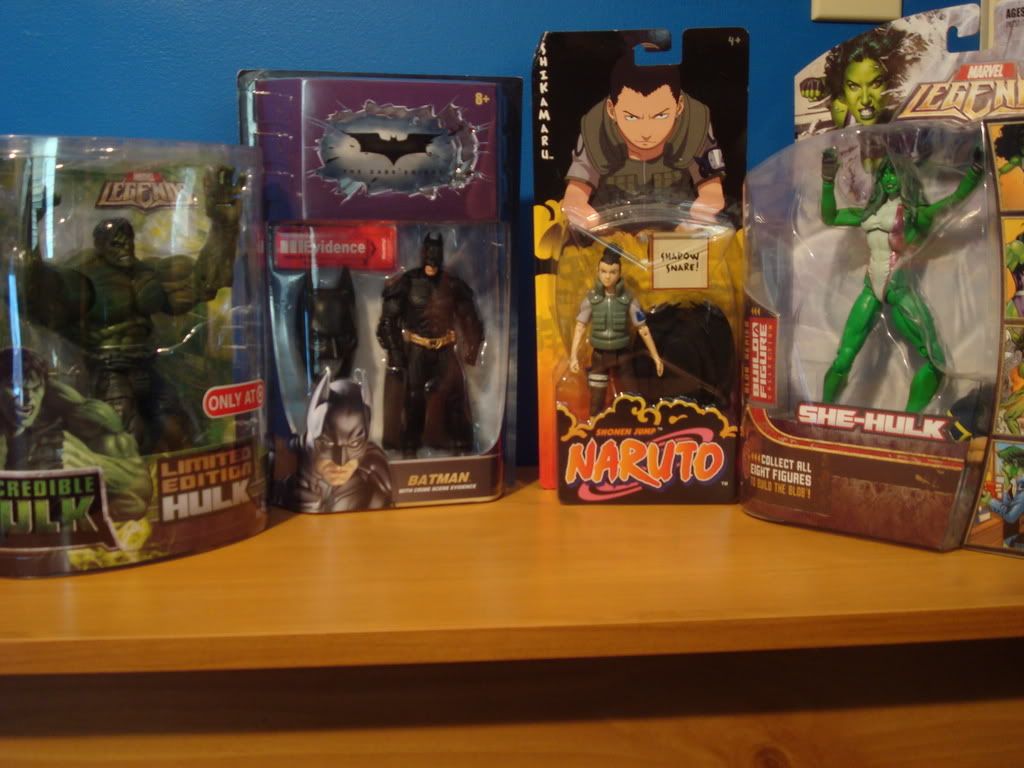 My
contest winnings
came in, so that was pretty exciting. I've been meaning to get
The Devil's Rejects
for forever and it was recently on sale for four dollars at Circuit City so I figured I had waited long enough. I also got a neat promotional DVD for
Speed Racer
.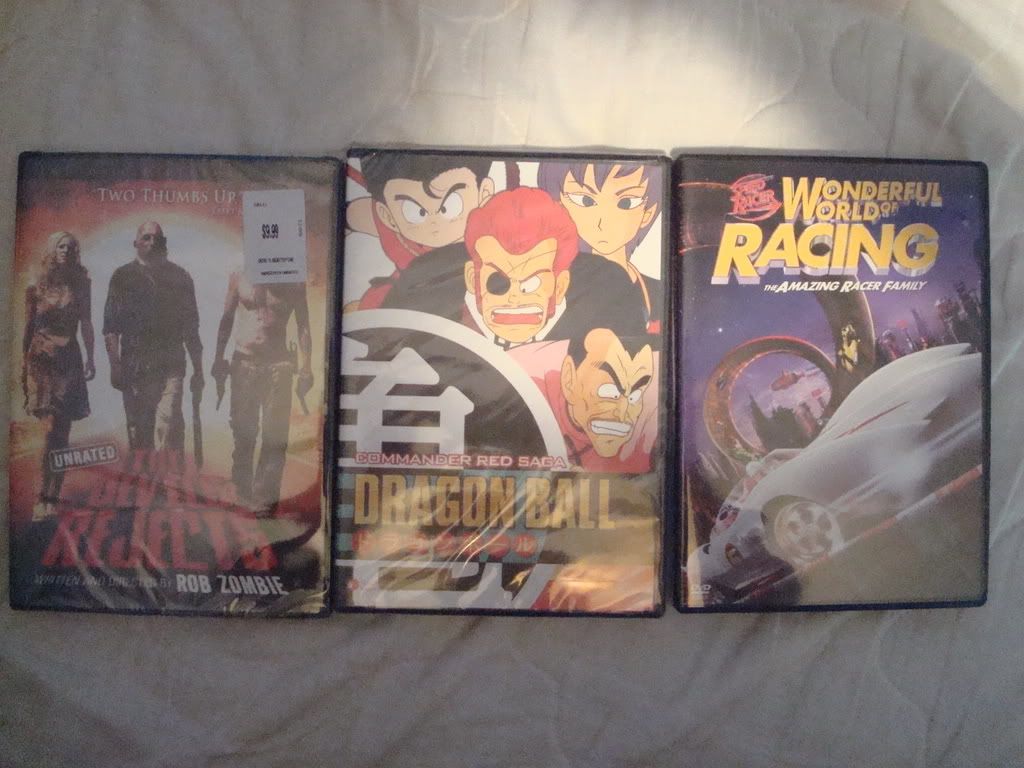 Updated 6/30:
I forgot I also picked up (what was then) the latest volume of
Naruto
.