July was a good month for hauls mostly because of some great convention finds, as well as the launch of the next era of
Star Wars
.
Saturday, July 26th was the official release date for
Star Wars The Clone Wars
merchandise. That morning I went early to get the Target exclusive Commander Fox figure. I also got Anakin and Captain Rex. Yesterday I went searching for the 501st Trooper. No luck so far.
One of the perks of attending conventions is being able to buy items first hand that you normally wouldn't be able to.
Doctor Who
has been my favorite TV show for a few years now and the only thing that kept me from buying the action figures is that they weren't easily attainable in the U.S. At Anime Expo I picked up a Cyberman and the Doomsday boxset. The latter includes a Cyberman, Dalek Sec and the Tenth Doctor in 3D glasses. Yes, I know it's odd that I went to a Japanese animation convention and came home with toys from a live action British TV show. At Comic-Con I got the Ninth Doctor with the Auton parts from the first episode.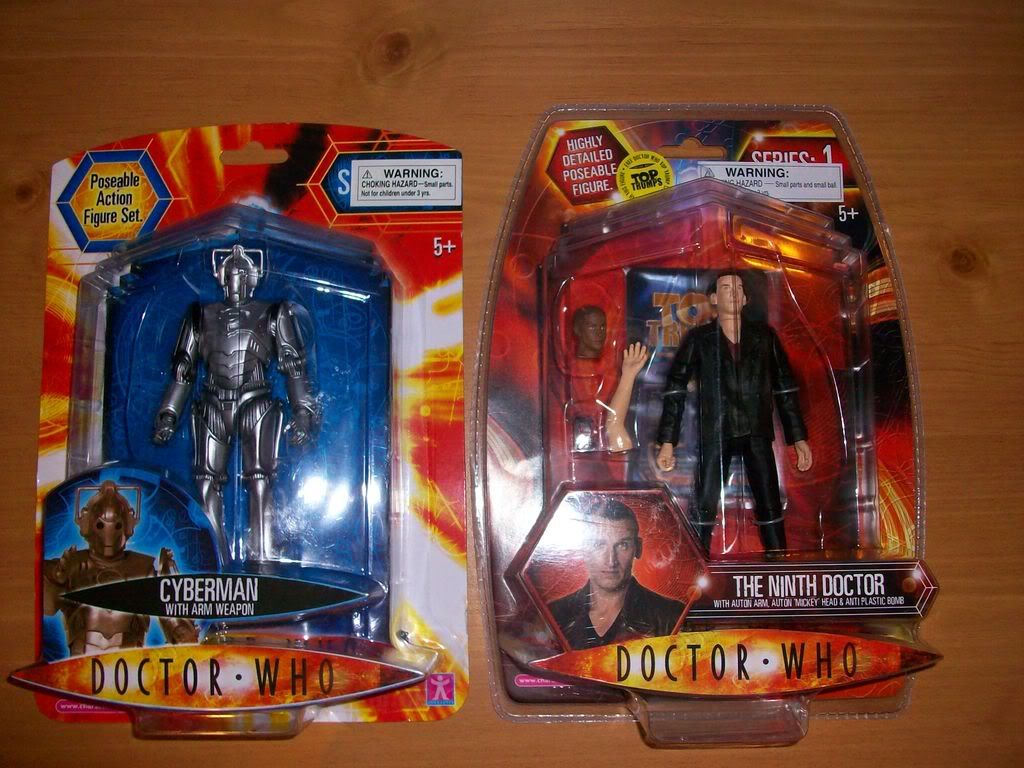 At Comic-Con I also bought
Marvel Legends
Loki and Blackheart, both from series thirteen. These two figures have been minor grails of mine for a short while. With them I now have all the pieces to assemble the Onslaught Build-A-Figure.