Another installment already? The internet works fast.
I have a weakness for monsters fighting each other which might explain why I find this cover so freaking awesome. It's a three disc set and I'm sure the third disc is a useless digital copy, but at least they're including it in addition to the bonus materials and not in place of them like other studios.
As predicted last time, the two-disc edition of
Indiana Jones & The Kingdom of the Crystal Skull
uses the same image of Indy as the Blu-Ray edition. Yes my powers of prescience are that amazing folks. :P
This complete series collection for
The Real Ghostbusters
comes packaged in a replica of the Ghostbuster's firehouse, albeit covered in a copious amount of slime. I guess it's an accurate representation of the series, as Slimer more or less took over the show in its later years.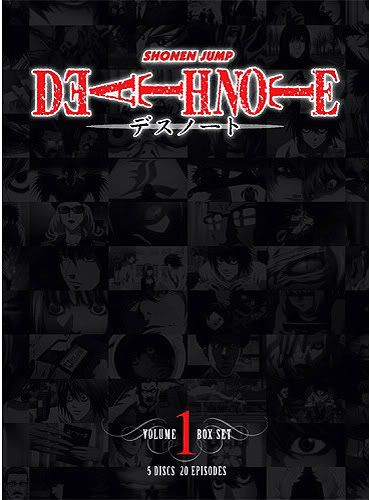 How much more black could this be? A lot more black actually. The first
Death Note
boxset continues the motif from the individual DVDs of featuring a collage of screencaps. The box set doesn't feature any character artwork though, instead going for a dark minimalistic look. I have mixed feelings about it. I get what they were going for but it's a bit plain.
It's been awhile since the last time a season set of
The Simpsons
was released. Now that they've finished up with the Simpsons family it looks like they're going to be continuing the "head" sets with other citizens of Springfield. Alas Krusty just doesn't look right without his side hair.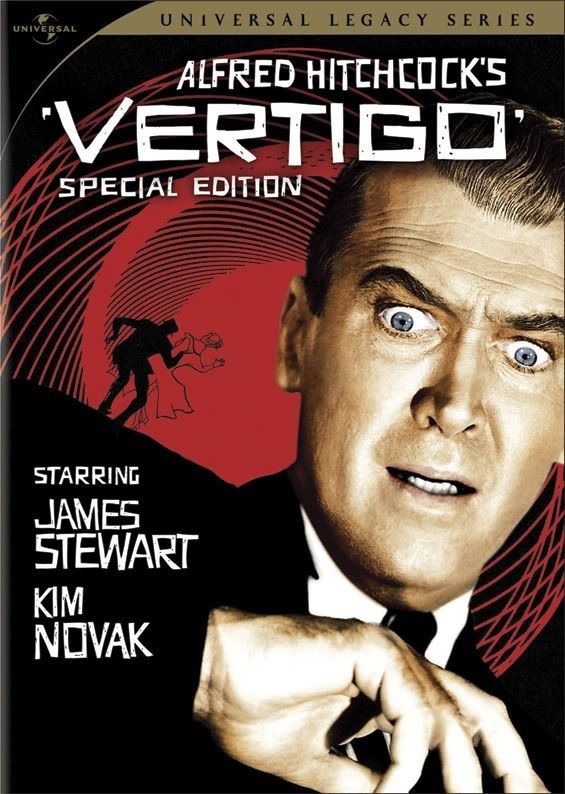 I appreciate how they tried to incorporate the
classic poster art
for the masterpiece
Vertigo
into the background of this DVD release, but they should have used it as the main image. I'm as afraid of giant headed Jimmy Stewart as he's apparently afraid of us.
My opinion on the next two covers are the same so I'll group them together. The Blu-Ray cover art for
The Thing
and
Young Frankenstein
use the original theatrical poster art, even though the current DVD releases for both titles do not. Both pieces of artwork are predominantly blue and they look very pleasing to the eye housed in a Blu-Ray case.