Man my timing has been off lately. If I had waited a day to post yesterday's
JADBIC
then I could've included these
Dark Knight
pics. So far only the packaging for the Blu-Ray discs have been revealed so far.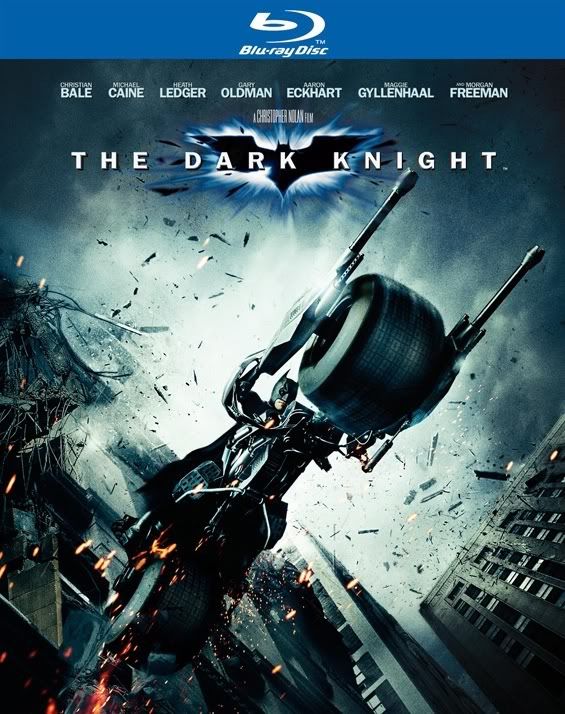 The Blu-Ray features the Bat-Pod on the slipcover with the Joker on the keepcase insert.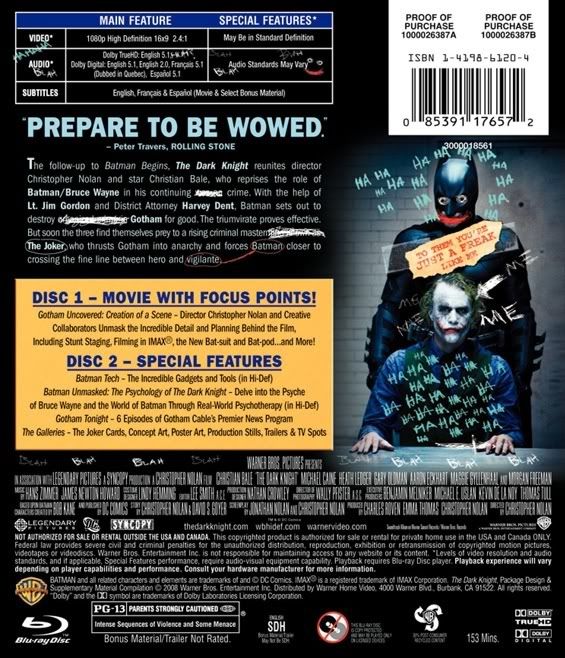 And it seems that the back of one (I'm not sure if this is the slipcover or the actual case) will be "tagged by the Joker" while presumably the other will be clean.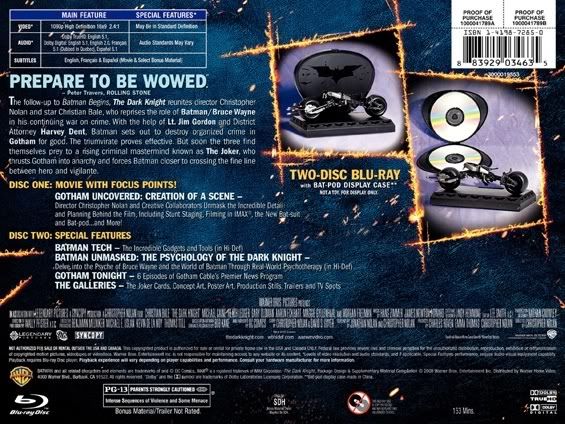 There will also be a limited edition with a Bat-Pod sculpture. The discs themselves come in an odd case that seems to connect to the Bat-Pod's base.
The Digital Bits
has several pics of the Region 2 editions of the movie coming to the United Kingdom.
We've seen before
that the U.K. version doesn't always match up with we get in the States. So I'd take these pics with a grain of salt. Case in point the Blu-Ray version is cleary different than the one for Region 1 posted above. They do have the same Joker image on the case but with a different slipcover. I have to say I think I prefer the U.K. cover with Batman standing in front of the
"bat-shaped explosion"
over
the Bat-Pod
. I had figured that those two images would be the ones used for the DVD packaging but I wrongly guessed the Bat-Pod would be on the single disc DVD and the "explosion" would be used on the two-disc DVD and the Blu-Ray. It's an "action" image versus an "epic" one and I'm a bigger fan of "epic". BTW the T.W.E.C. (fye, Suncoast) exclusive steelbook will feature the same artwork as the R1 Blu-Ray except without the slipcover. It'll have the Bat-Pod on the front and the Joker on the back. I prefer when exclusives use unique artwork.
This image
is screaming for a three-way lenticular slipcover.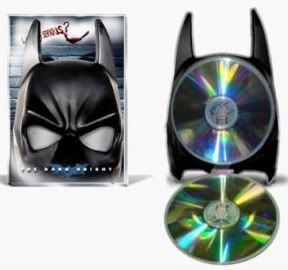 The United Kngdom is also getting an Amazon exclusive Bat-mask packaging, pictured above. There's a possibility a U.S. retailer will carry it over here. It would make a great companion piece to Target's exclusive Iron Man helmet case being released next Tuesday.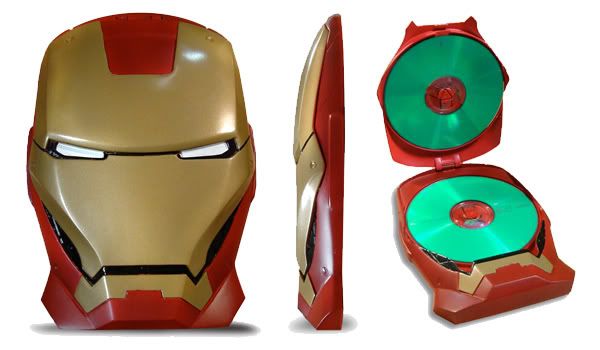 Updated 9/27
: Two-disc special edition DVD
Updated 9/29:
Single disc edition DVD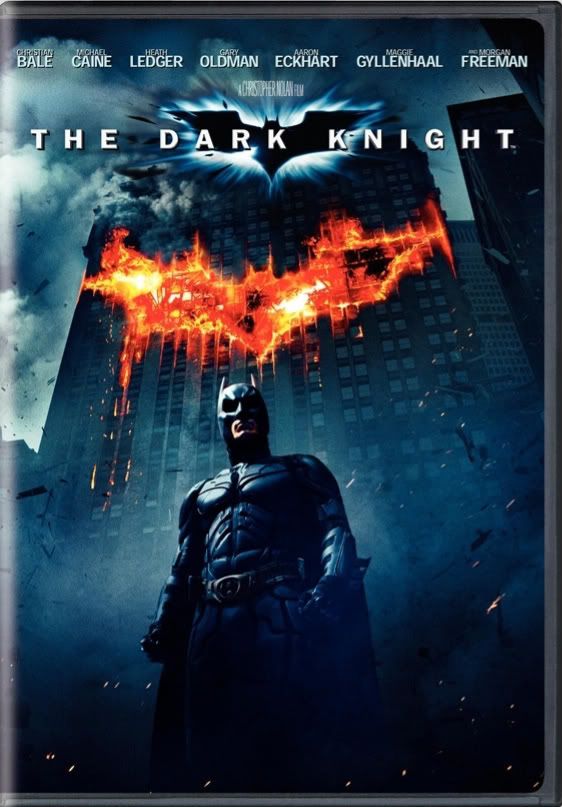 Updated 10/1:
Exclusive steelbook DVD (Sorry for the glare)