My interest in
Dragonball
is inherently tied to my action figure collecting. While I believe I had heard of the show before, the first time the series really showed up on my radar was when I saw
the original Bandai Dragonball toys
in a store one day. By this point I was already developing an attraction to the Japanese aesthetic so, with my interest piqued, I ended up waking up at 5AM one fine Saturday morning to watch the show. I never did get those original Bandai figures though. Indeed I didn't buy any
Dragonball
figures until years later when Irwin Toy had begun producing their own original line for
Dragonball Z
. Since then the license to produce
Dragonball
toys has bounced to Jakks Pacific and now it's returned to Bandai.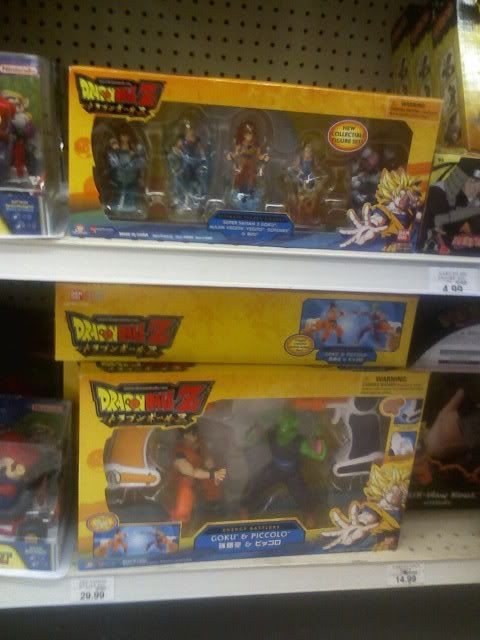 At the tail end of Jakks' tenure with
Dragonball
, their toys were mostly repaints and alterations cobbled together from past releases. Plus their availability was quite limited by that point. With Bandai producing the toys now, they seem to be out in full force at Toys R Us and Wal-Mart. These newest figures don't really hold my interest. Some of them look to be unarticulated Japanese figurines repackaged for the North American market. Others toys, like the Goku and Piccolo with the control stick things, are too gimmicky. I think I'll be continuing to take a break from
Dragonball
figures for the time being, though I might make an exception for a
Piccolo figure that has a regenerating arm action feature
. Still they have gotten me thinking about the
Dragonball
toys of yesteryear. This in turn got me to thinking about other toys and what might have been. As a result of all this I'm planning a new reoccurring feature here on AFOS. It's taken me a little longer than I thought it would but hopefully I'll get to introduce it soon.