Cool idea but I think it'd be more cost efficient to dig up some real corpses.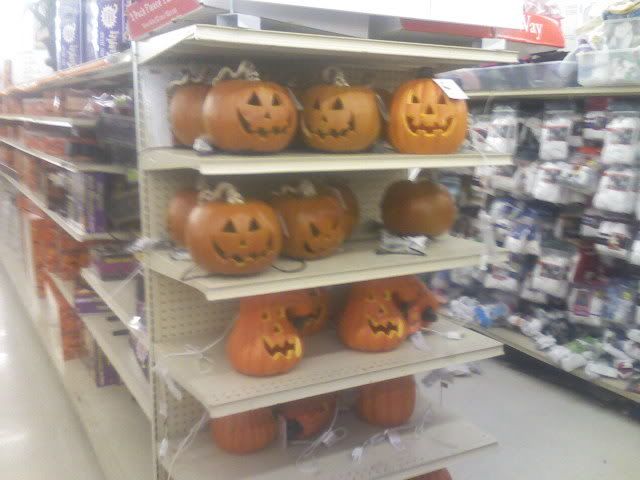 I wish I could be a disapproving Halloween traditionalist and decry these artificial pre-carved Jack-O-Lanterns. But I'm a glutton for convenience and find carving pumpkins to be gross.
The internet has the power to turn a Japanese TV mascot into a U.S. marketing shill. Hence Target is using Domo-kun in their Halloween promotions.
Whereas K-Mart prefers to make do with terrible puns.
Now even Trick-Or-Treaters are fodder for Halloween decorations. How about someone makes a horror flick about a killer who stuffs and mounts actual children for use as decorations? It doesn't even have to be Halloween related. They could be Christmas elves.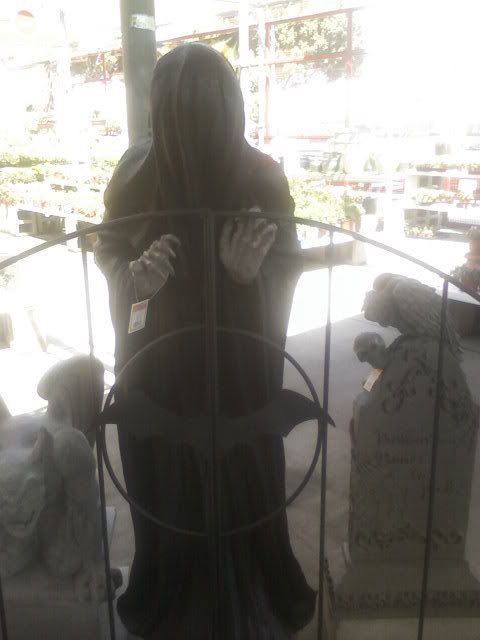 Any photo I could take of this statue could not accurately convey how wickedly awesome this thing is in person. It might not be awesome enough to pay the $180 they're asking for it but it's pretty dang close.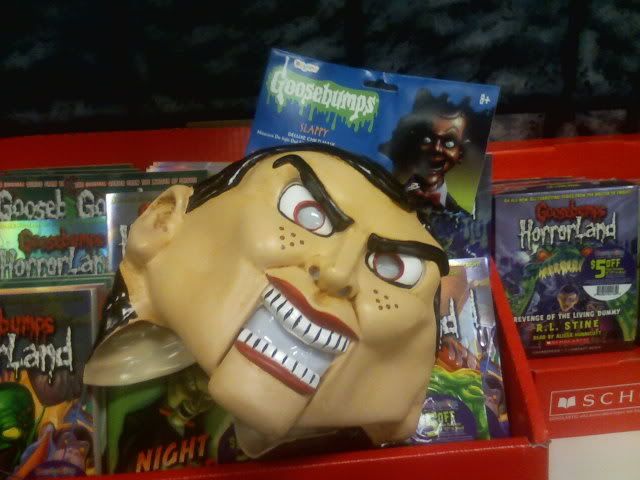 There was a brief time in which All Hallows Eve was synonymous with R.L. Stine's
Goosebumps
. They've been promoting the books a lot more in recent years. Seeing a mask for Slappy from
Night of the Living Dummy
made me very nostalgic. I want to point out that I was always annoyed that the TV show gave Slappy curly red hair. Just one of my many issues I had with that series.
Sweet. You can tell it was made for adult geeks because it looks way too huge on a child.