A few days ago I was away from my usual stomping grounds and stopped by a Target that blew away any of my local ones in both size and in the variety of items it carried. Plus this Target was fully stocked for Halloween. Clearly Target loves Halloween. And they love Domo-kun. (Apologies in advance for the fluorescent store lighting.)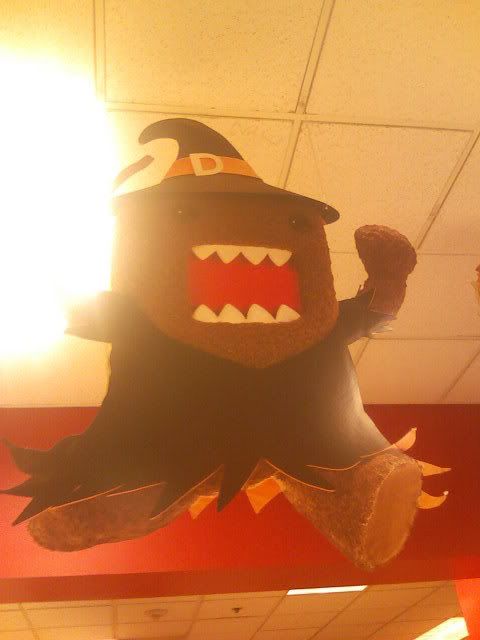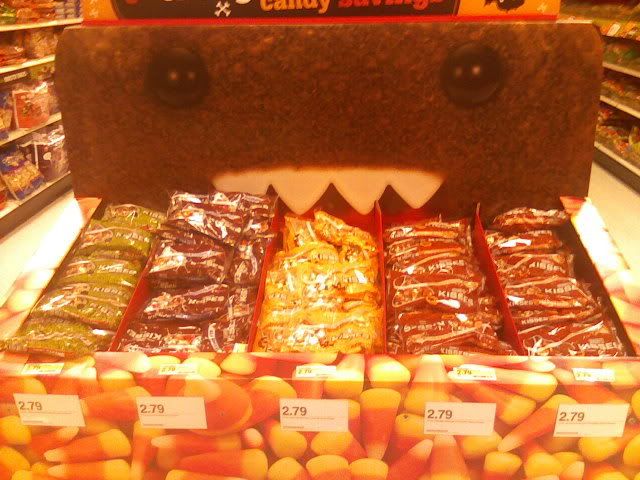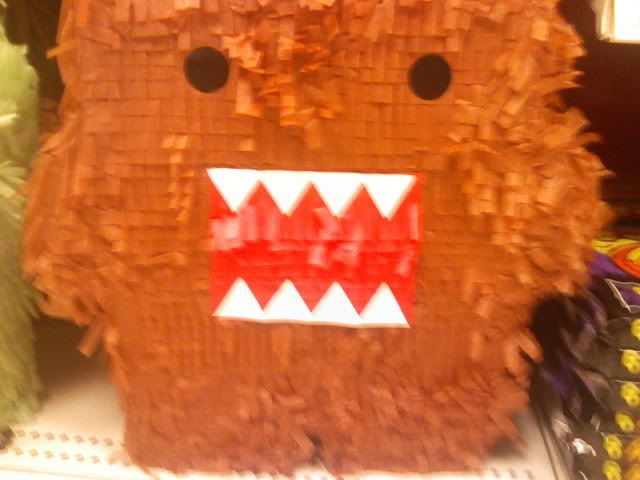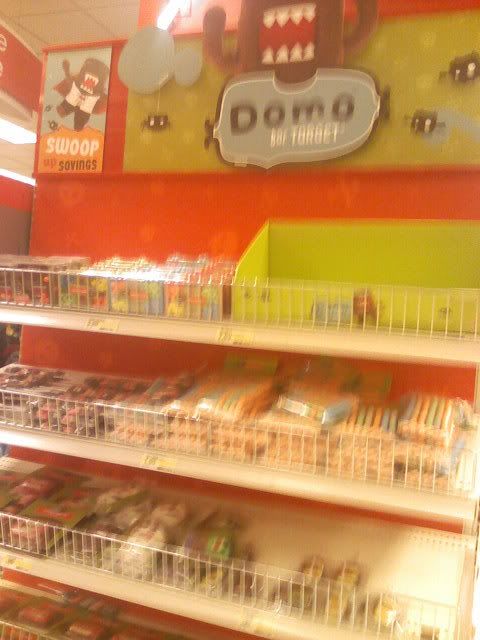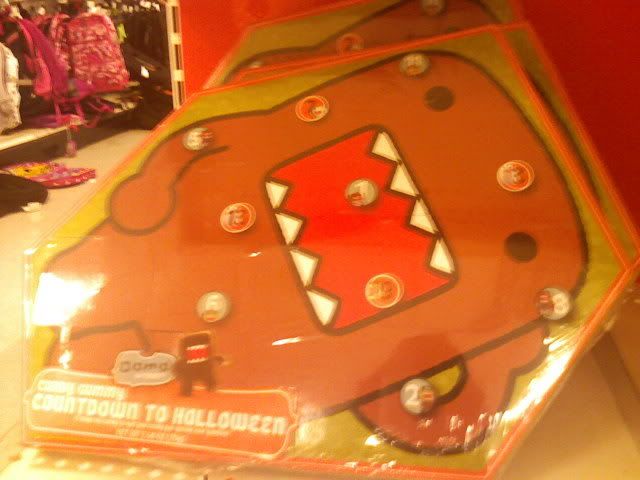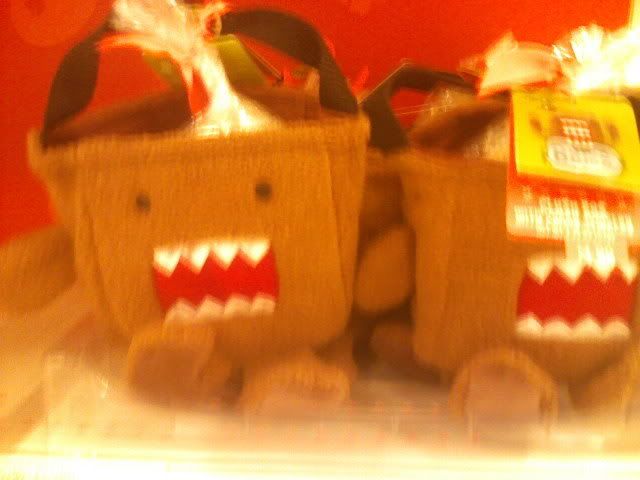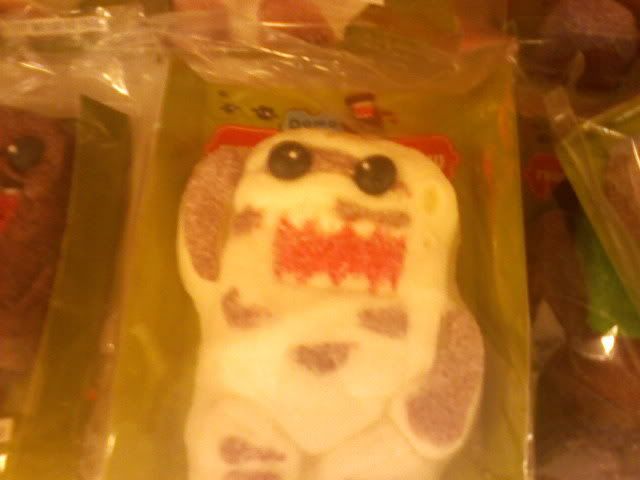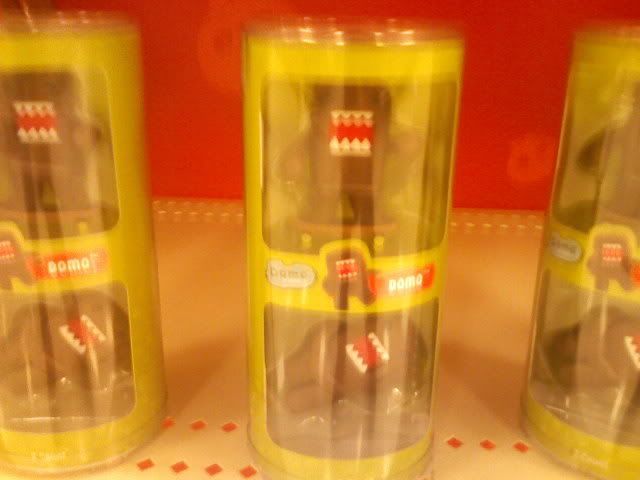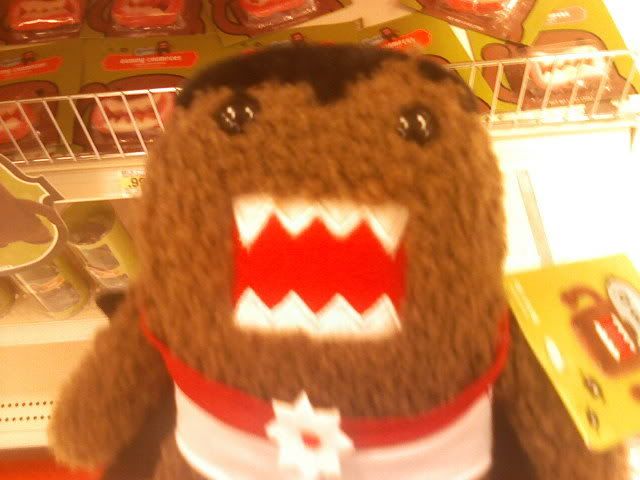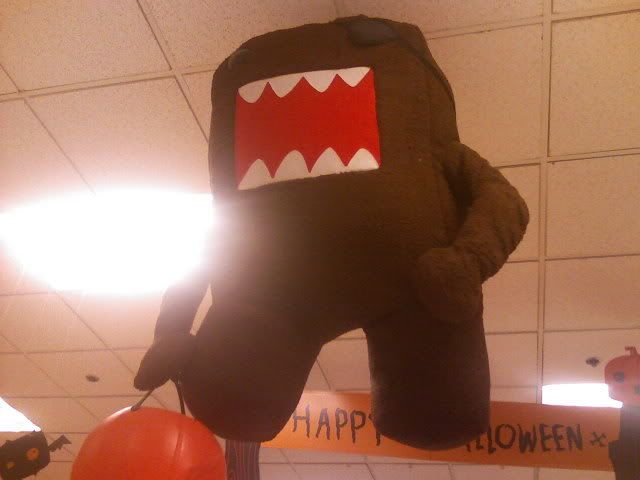 That's a giant plush of an eyepatch wearing Domo hanging from the ceiling. Granted not everthing at Target was all about the Domo.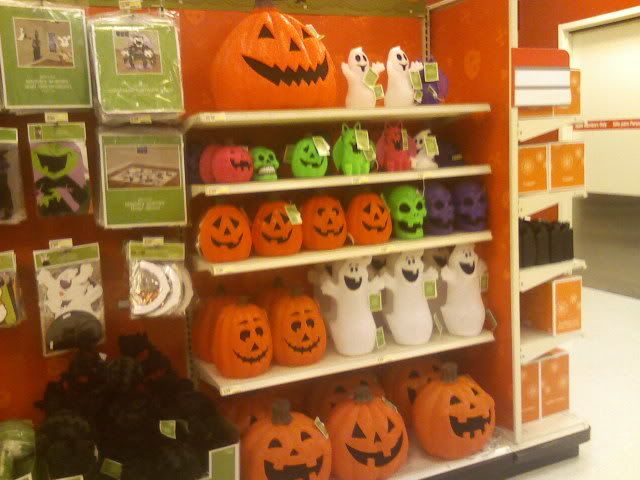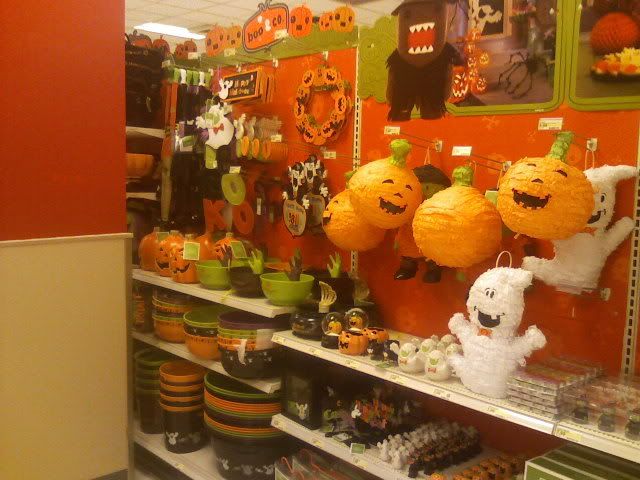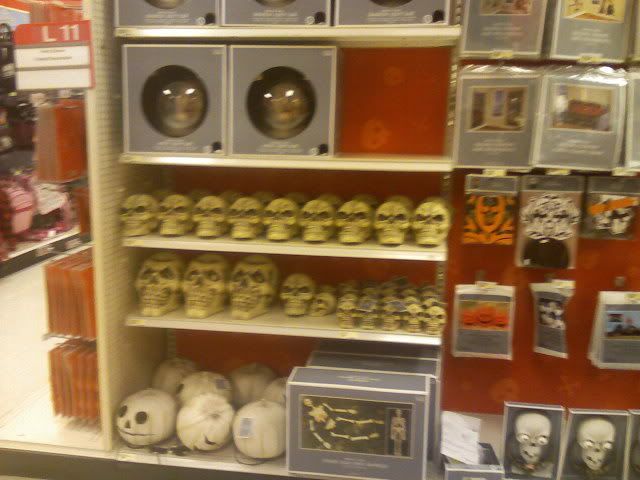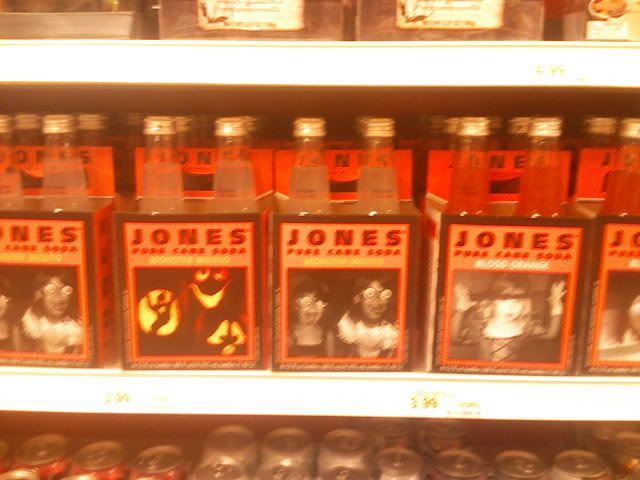 I like Jones Cola fine but the one Halloween flavor I've tried, candy corn, tasted like the worst kind of cough syrup with none of the medicinal benefits.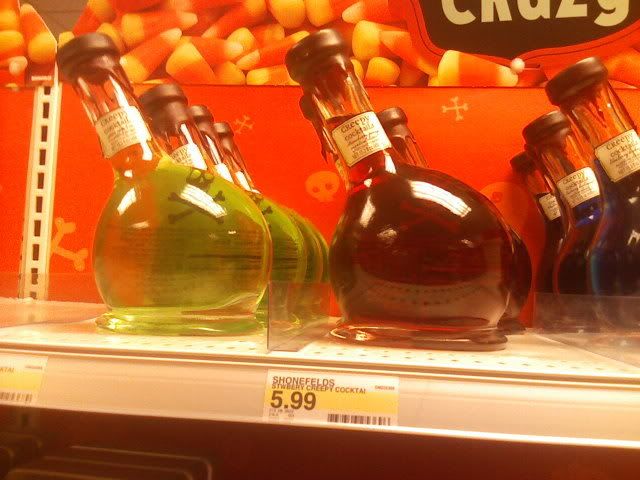 Jones Cola may have the funky flavors but they can't beat these beverages in the bottle department.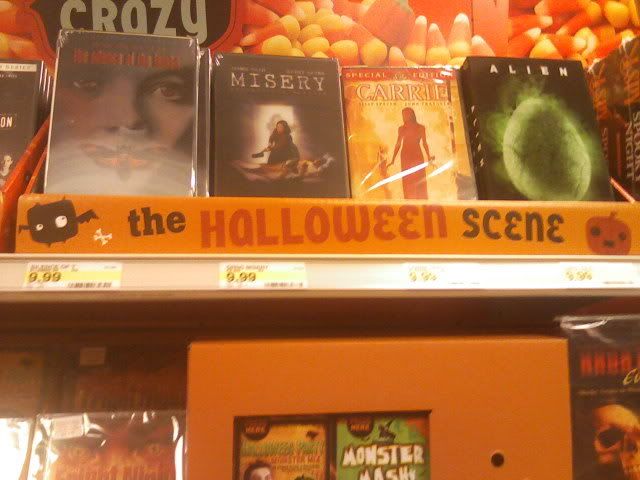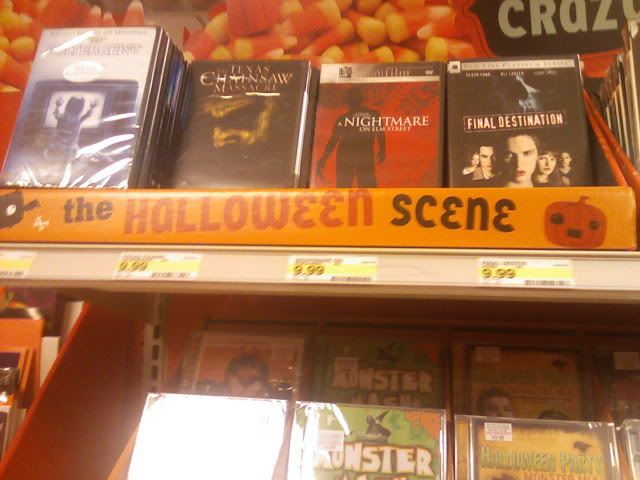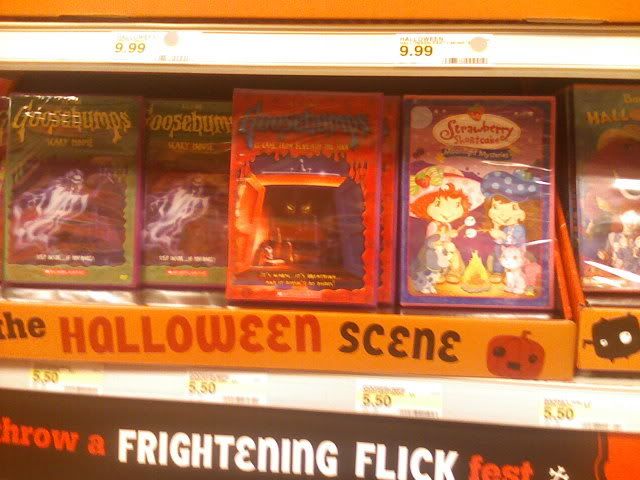 Seeing DVDs in the seasonal department is like seeing your parents in your classroom when you were a kid. It's very disconcerting to your world. Because I'm easily impressed by such things I really like the lenticular covers on some of these.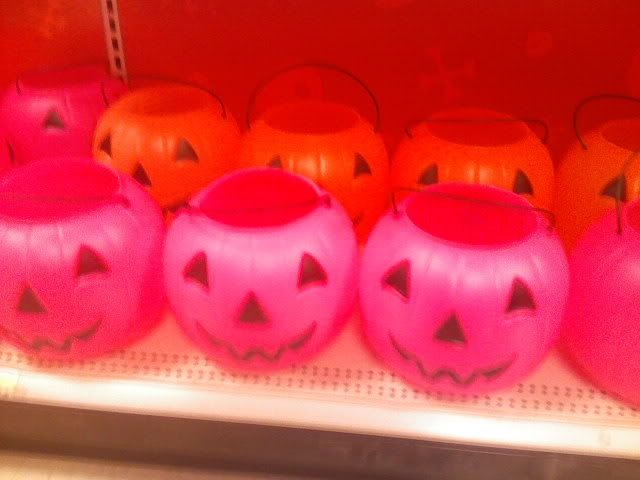 They make girl specific editions for everything now.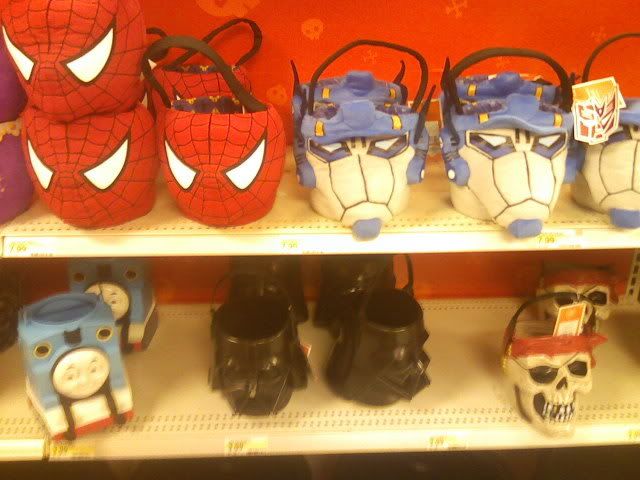 The
Transformers Animated
Optimus Prime has a mighty impressive chin.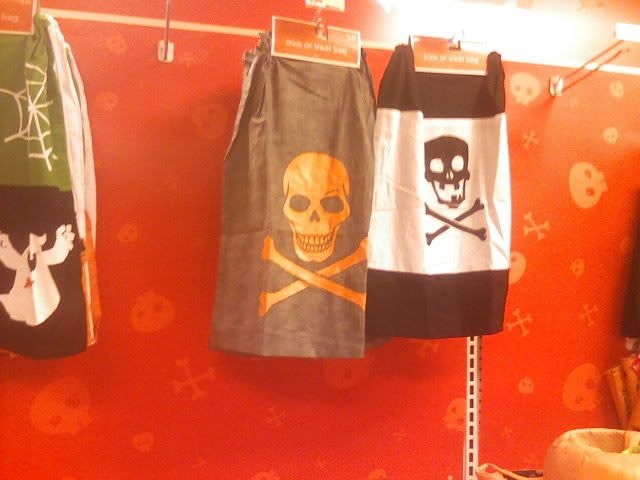 Here's an innovative idea, instead of those restrictive buckets how about some nylon bags for those very determined Trick Or Treaters. They certainly look better than a pillow case or a garbage bag...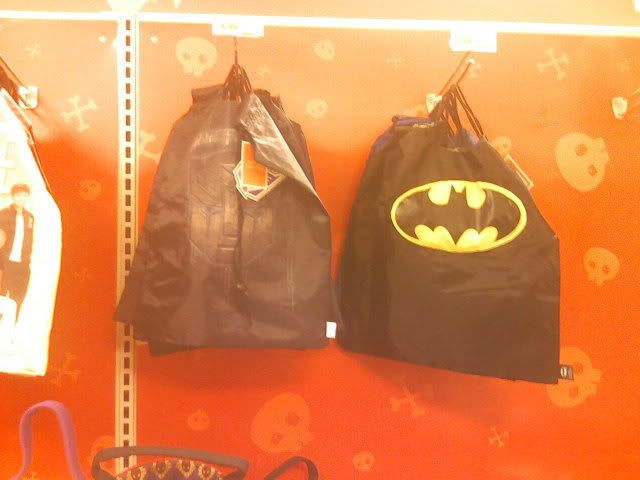 and some feature your favorite licensed characters...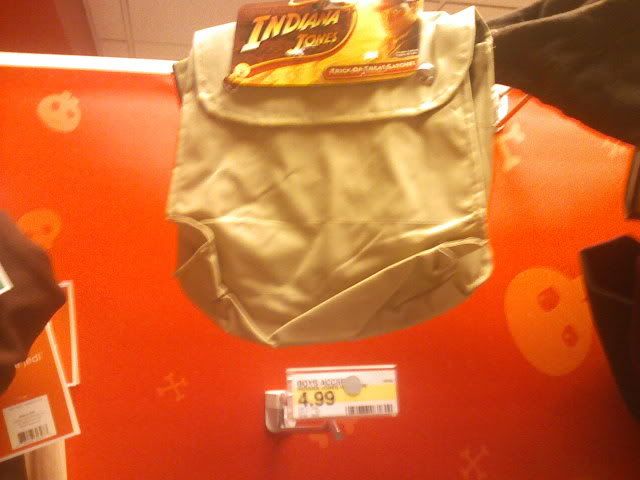 at least one of which is pretty dang creative. Watch out or Zapito will take your candy.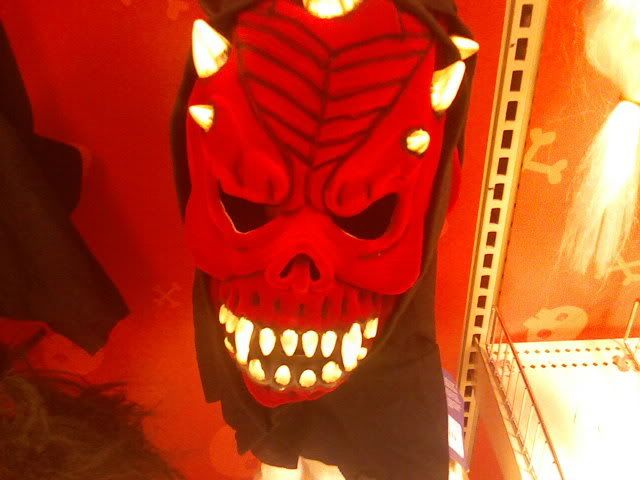 Behold the love child of Darth Maul and the Grim Reaper.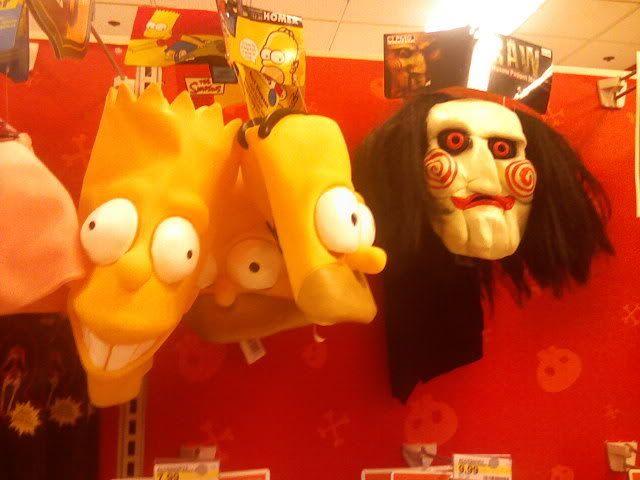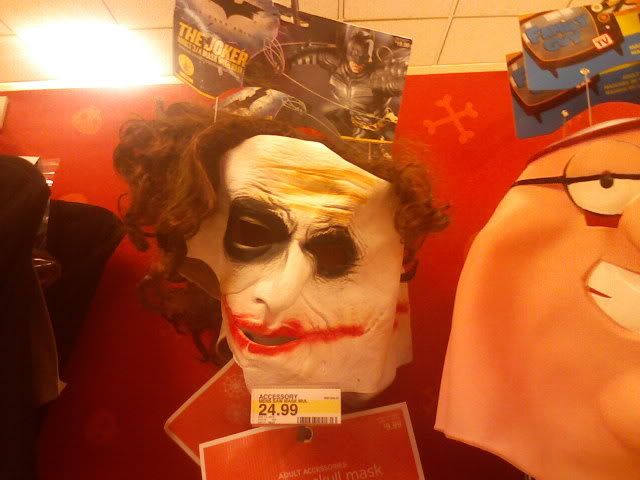 One of the things that made the Joker's appearance in
The Dark Knight
stand out was that his hair wasn't thoroughly green, but the hair on this mask is clearly brown. Oh sure he has some feint green highlights if you look hard enough but this mask is not representative of how he look onscreen.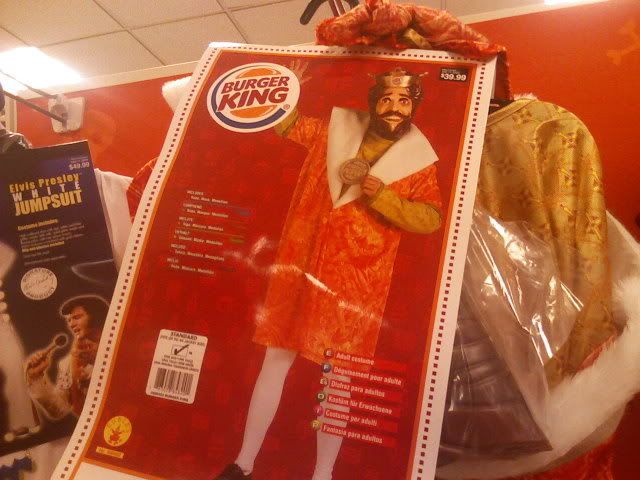 Doesn't parading around as their company mascot create free advertising for Burger King? Or do you have to actually break into someone's house and serve them something from the Burger King menu before they send you a paycheck?
These were in on an endcap with a bunch of other Halloween toys. They're rubber slingshot things parading as monster plush.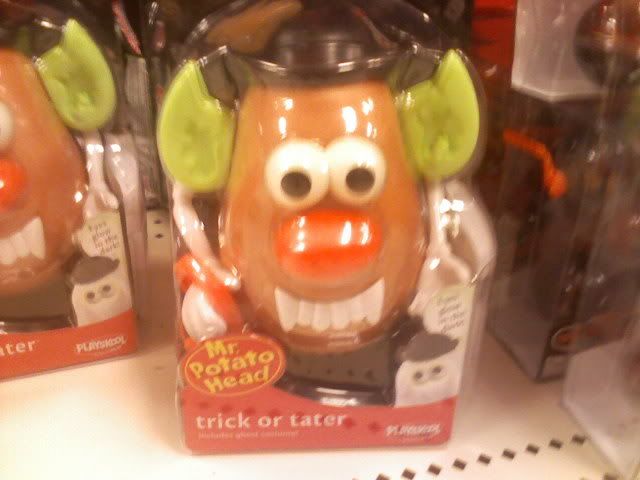 The toys hey have include Halloween versions of Play-Doh, Hot Wheels, My Little Pony and whatever Barbie's little sister is called. Most interesting to me is Mr. Potato Head. I'd say his Halloween costume lacks focus.
This shirt is woven from one hundred percent genuine awesomeness.