This is the last week in October and the countdown to Halloween is winding down. Before it survives let's enjoy one last stroll down random Halloween stuff lane.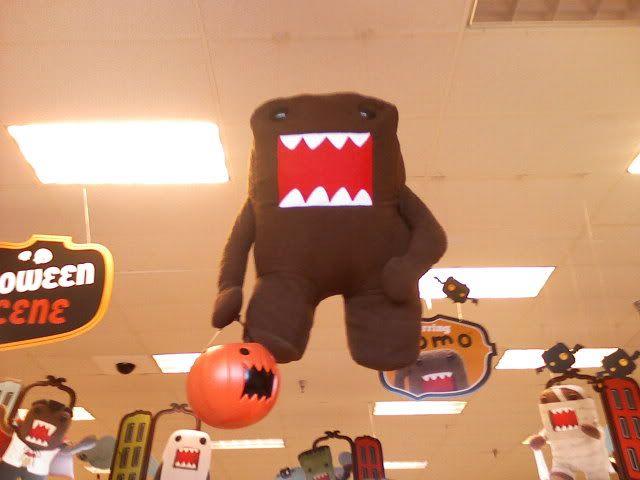 We can't have a goodbye to the Halloween season without saying a goodbye to Domo. The local Target now has a non-pirate costumed giant plush hanging above the front entrance. I'm still trying to figure out how I'm going to steal one.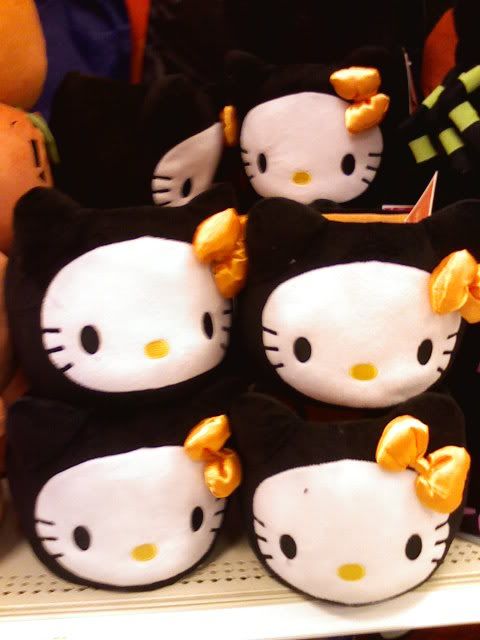 Oh Hello Kitty, could your Halloween costume
be
any more lazy?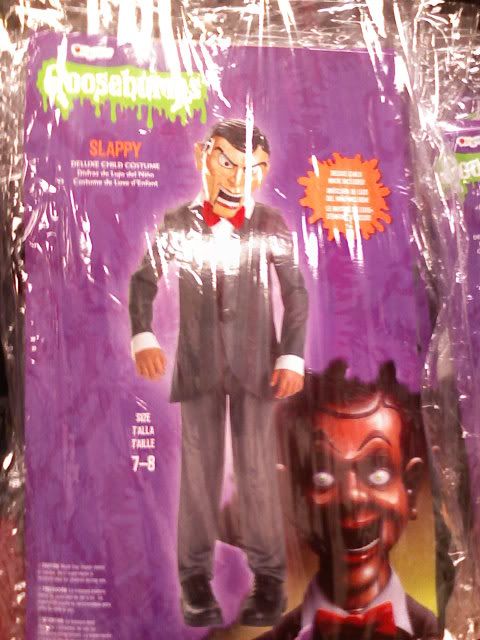 So there's not just a
Slappy mask
, but a full costume. I think they might be trying too hard in pushing for this
Goosebumps
revival. Give it a few more years. On another note I watched
Dead Silence
, which is a bit like
Night of the Living Dummy
but with a slightly more mature themes and far more crappy.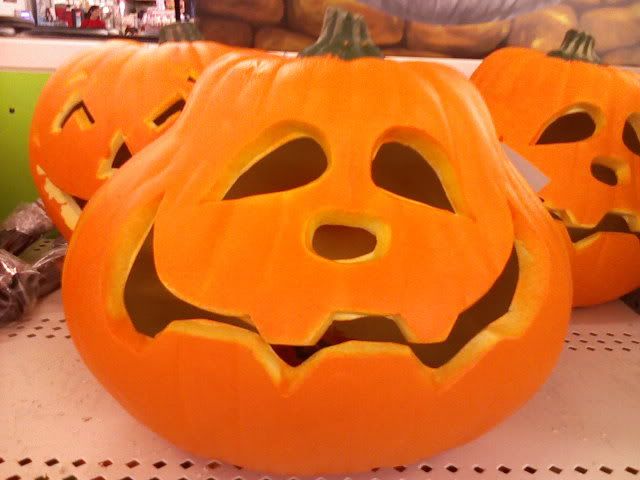 Please monitor the diet of your Jack-O-Lanterns and help fight the spread of squash-hood obesity.
This mask is awesome. What's its story? Is it a partially transformed werewolf? Did he pull out his fur himself? Is it werewolf pattern baldness? Is he a half-werewolf, half-vampire and was the vampire half exposed to sunlight? Is he suffering from cystic acne? Did Boss Maroni throw acid in his face?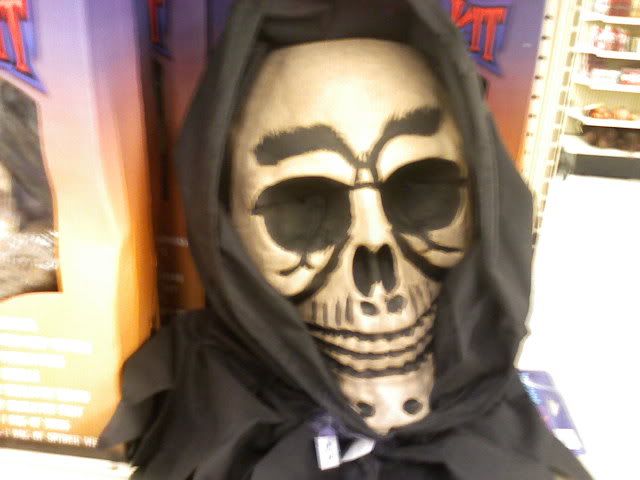 I'd forgotten why I took this picture than I remembered that this skull was surprisingly large in person. Too bad this pic doesn't quite convey that.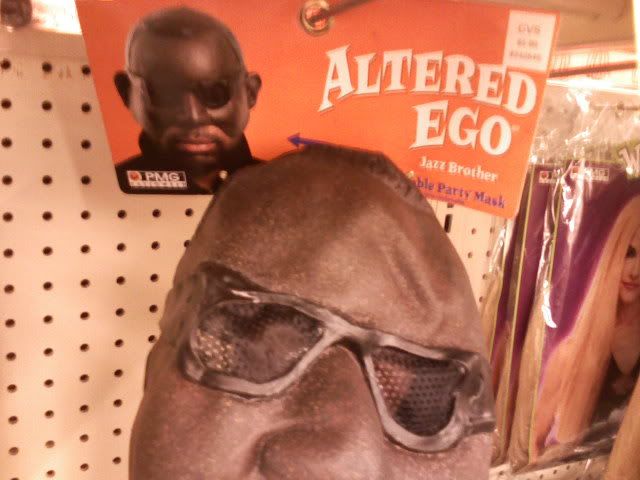 This was a perplexing find. It is apparently a "black guy" mask. A "black guy wearing dark sunglasses" mask to be more exact. I can't quite understand the mindset of a person who perceives "black guy" as being a potential option for a Halloween costume and I don't think I want to.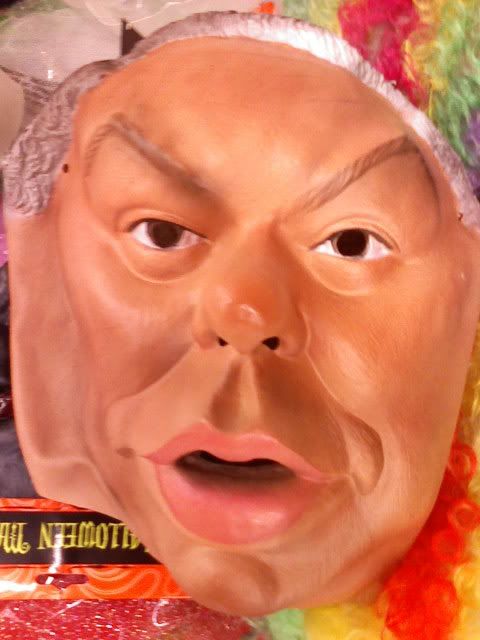 Now dressing up as a
famous
black guy at least makes some sense. This mask was vaguely labeld as being a political figure but didn't specify who. It's either Colin Powell or the result of Barack Obama and John McCain performing the fusion dance. Behold Jarack Obamcain!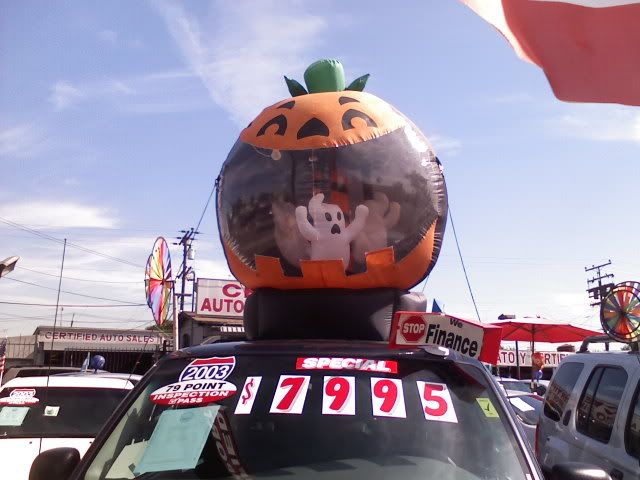 Halloween even makes used car dealerships interesting, if only for a brief time.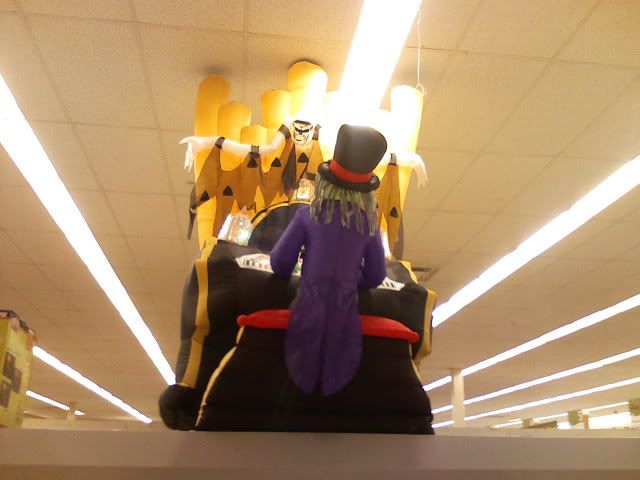 The local supermarket has several of these large inflatable decorations on display. The "crime scene" one was the largest and was particularly cool. Unfortunately the other inflatable decorations were Christmas related. Isn't that depressing?