At the end of every month I look at the photos and try to comfort myself by thinking how next month's haul will be much more reasonable. One month later I prove myself very wrong.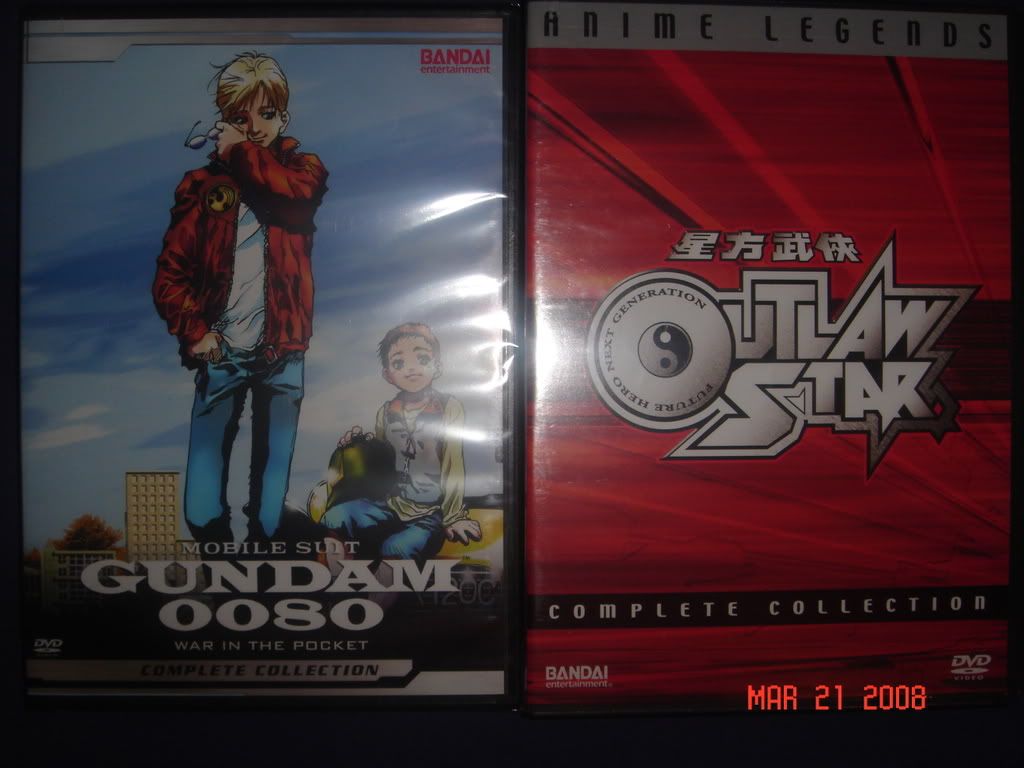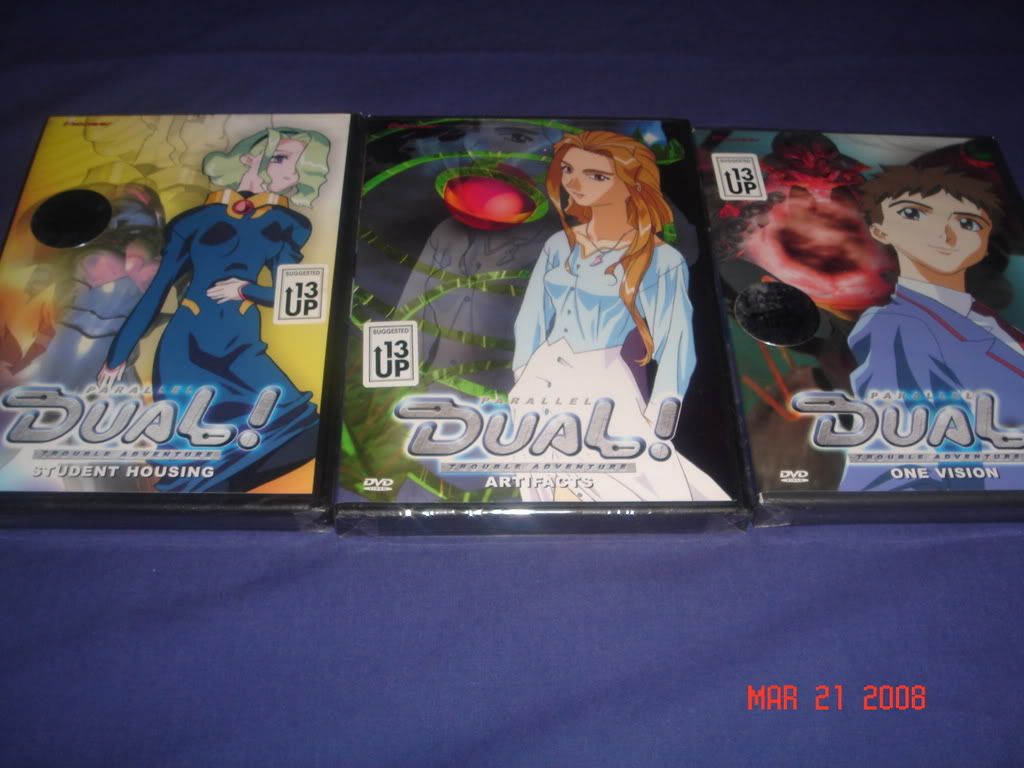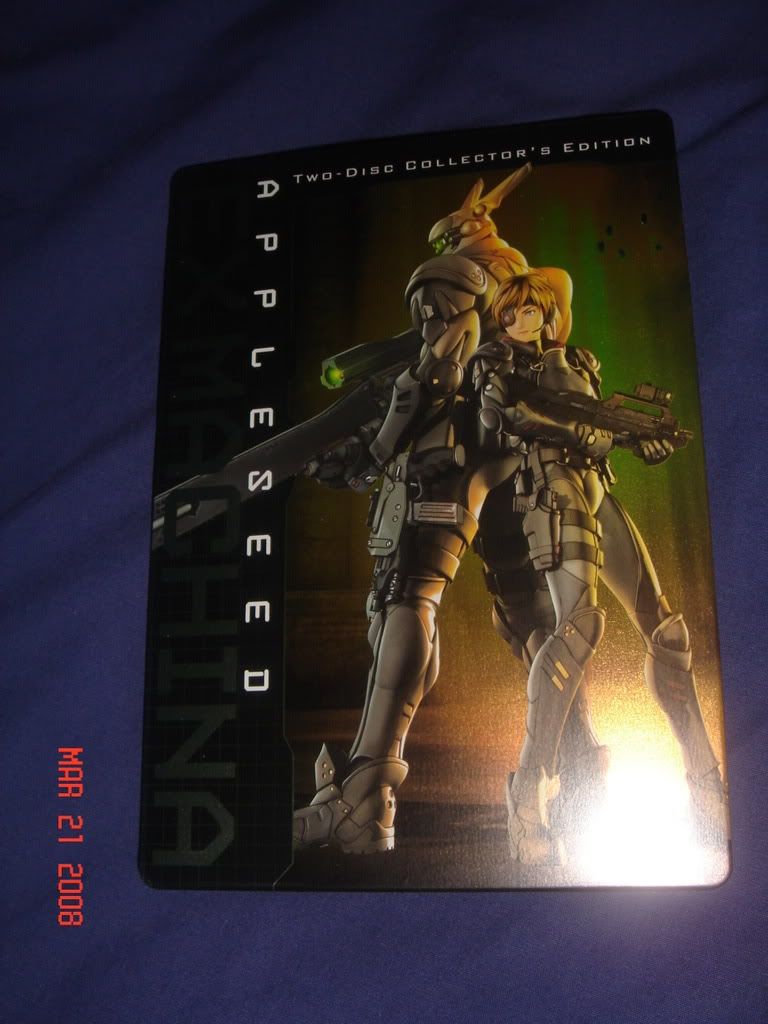 So I'm buying manga again. I picked up
Naruto
vol. 28 which is essentially
Naruto Shippūden
vol. 1. I got sick of the filler episodes currently airing on Cartoon Network and wanted to continue the story. I also bought volume 27 which wraps up the first part of the
Naruto
saga and includes a Kakashi flashback story.
Here's even more ninja wares. The Gaara figure is a recent release and has him in his cool new outfit. Naruto and Sasuke actually arrived in the mail today. I was expecting them to be a part of April's haul.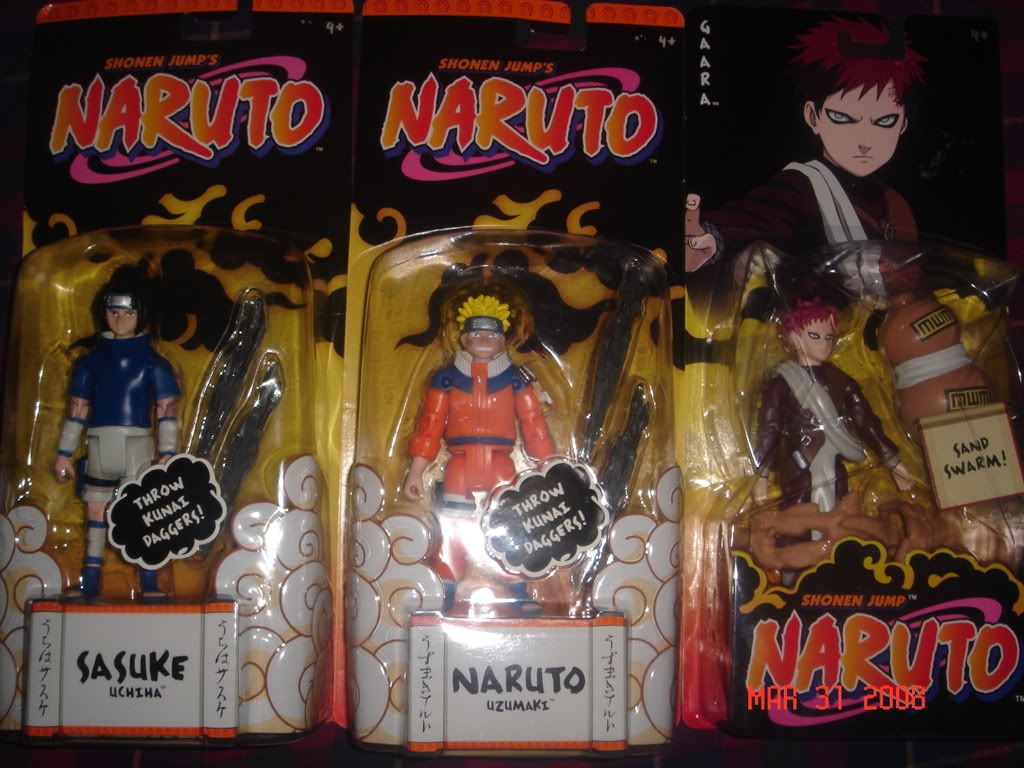 I decided I wanted
The Melancholy of Haruhi Suzumiya
artbox pretty late into the game. It's my first DVD double dip unrelated to
Spider-Man
.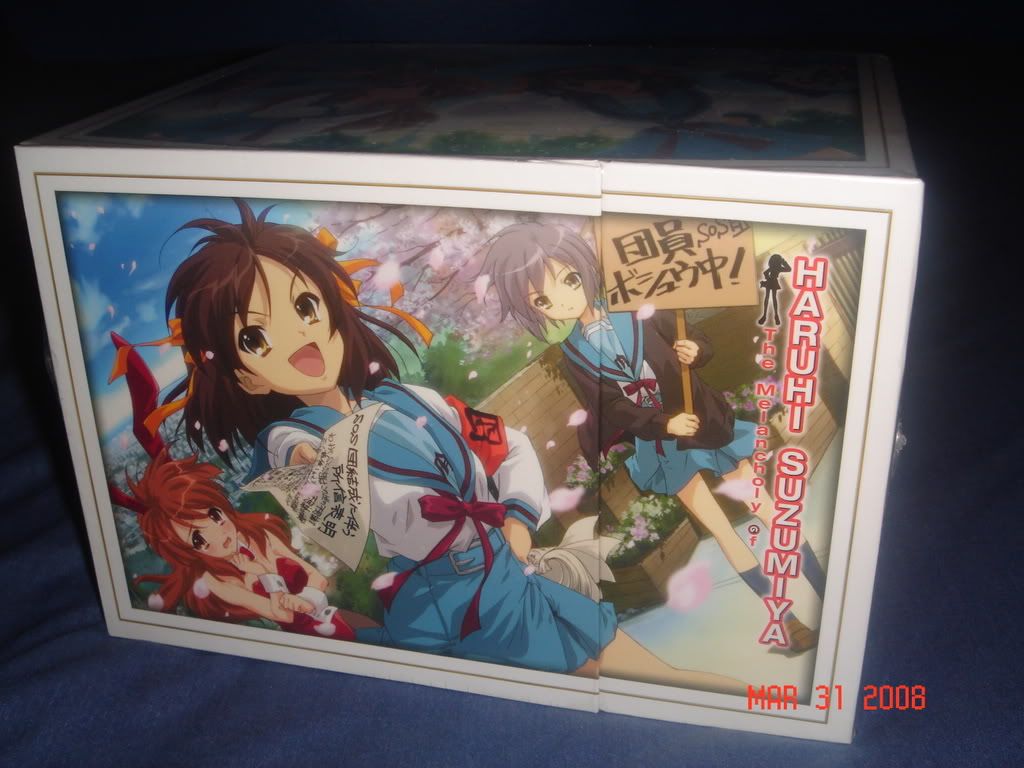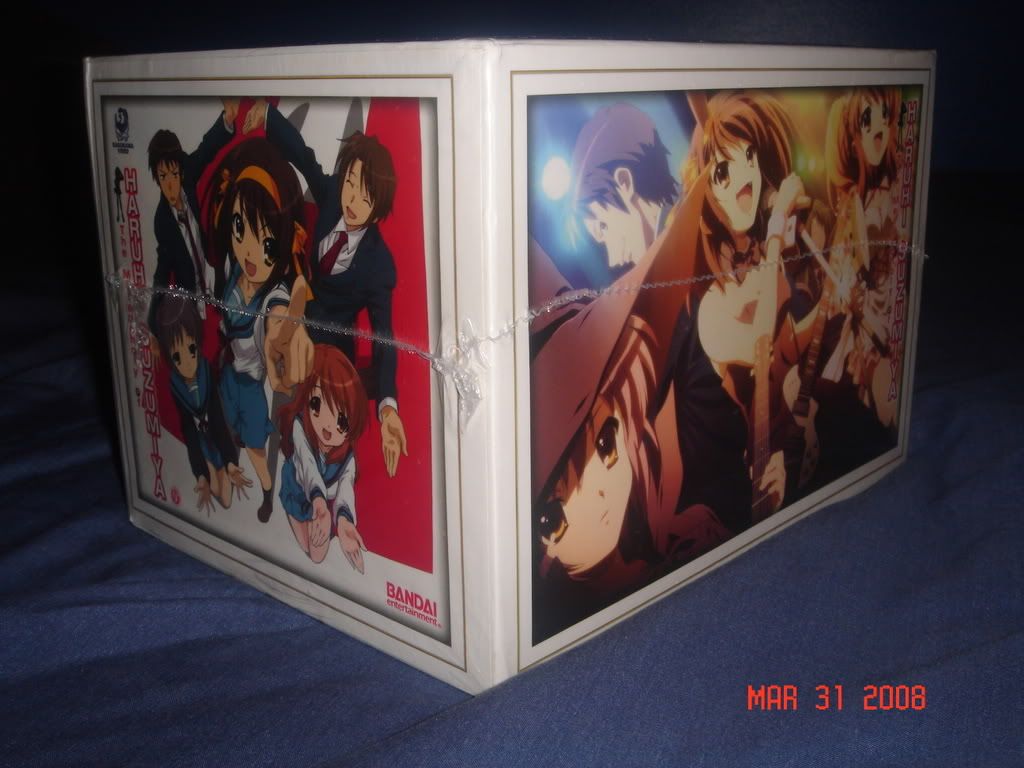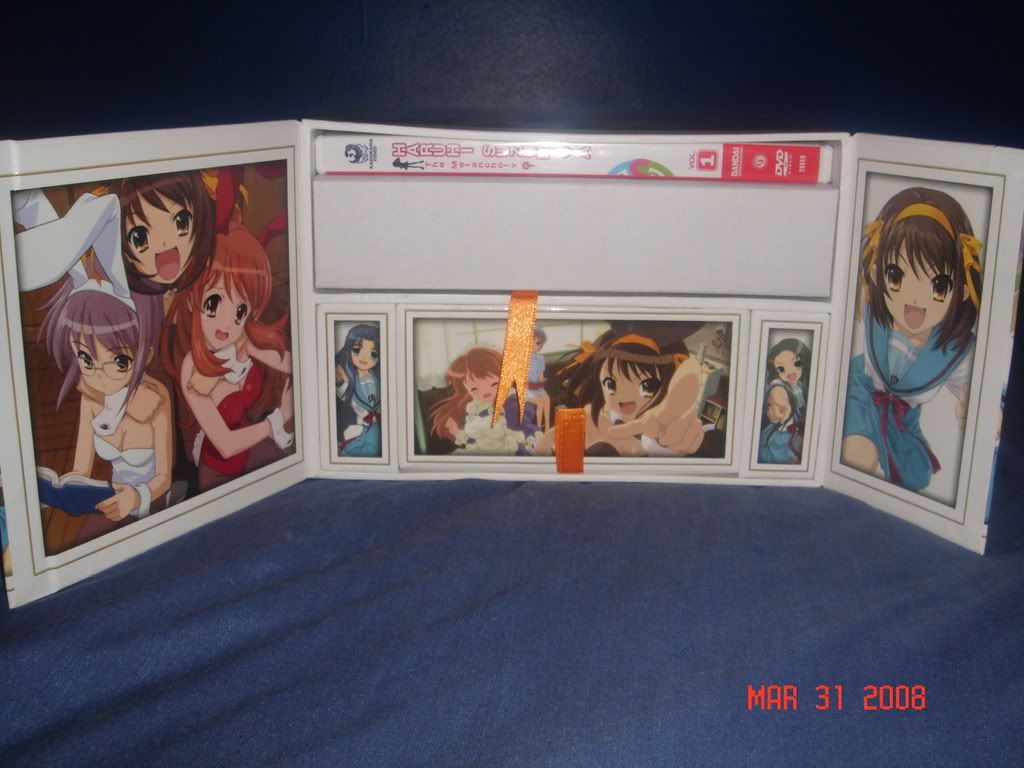 Here's a pic of the four limited edition DVDs. I much prefer this cover art to the artwork of the standard editions. Together their spines form the SOS Brigade logo. It's a snug fit for the DVDs inside the box. The music CDs are stored inside a little sliding drawer.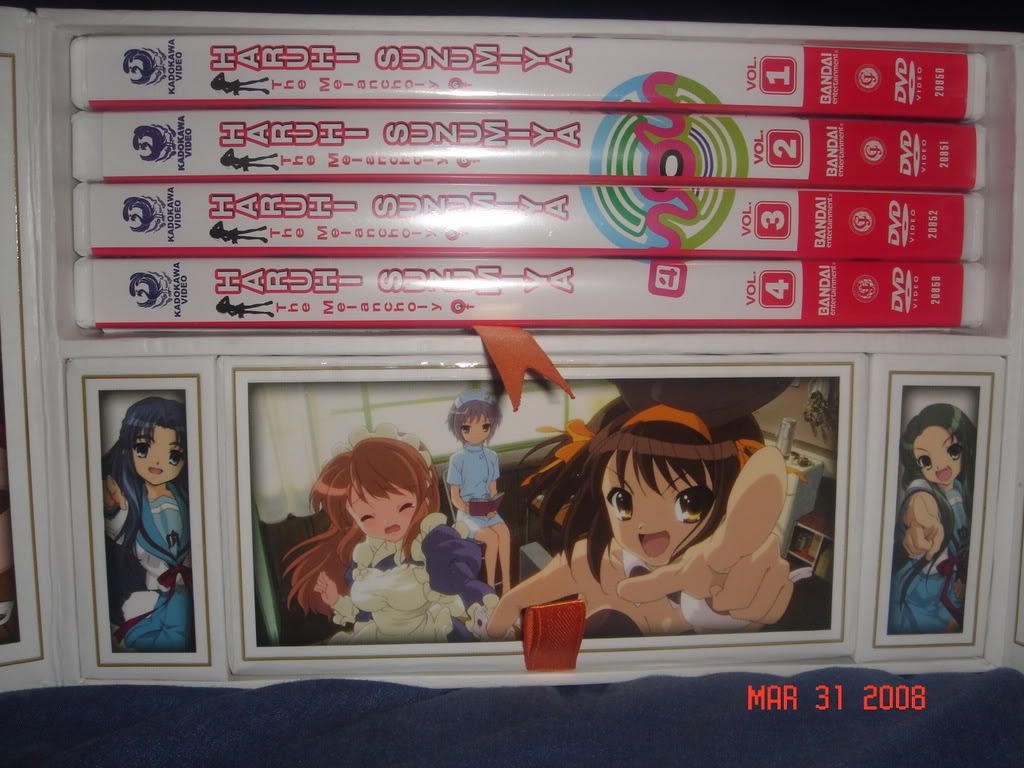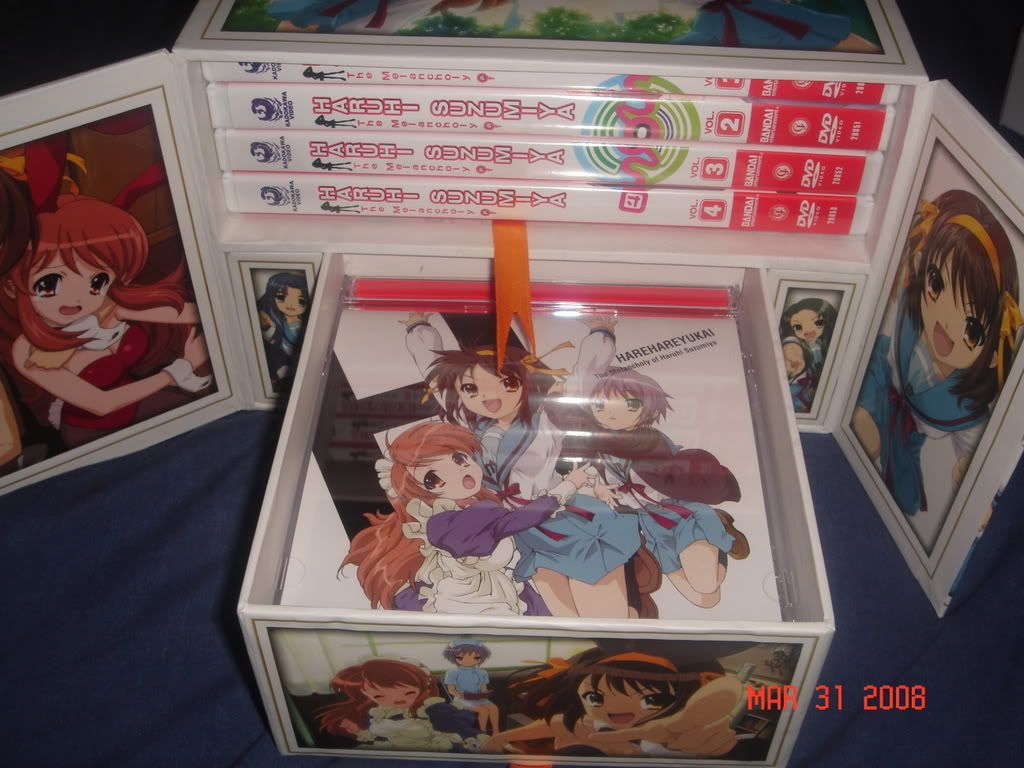 Gratuitous movie merchandising for the win! Alright the straw is a bit much.