For the most successful film franchise of all time, James Bond has not recieved much in the realm of action figures. Sure Bond might skew a bit older than your average merchandised film but nowadays even
The Exorcist
and
The Godfather
have toys. (MEGO did do a toyline for
Moonraker
but MEGO took on any and every sci-fi license they could get their hands on after they passed on
Star Wars
. This probably led to their eventual downfall. And Sideshow has done a lot of Bond items but I'd be hard pressed to call their products "toys".) Last year toy company Corgi announced a line of action figures to coincide with the release of
Quantum of Solace
in 2008. They unveiled early prototypes and designs at the U.K. Toy Fair in January.
Quantum of Solace
was released over two weeks ago and we haven't learned anything more about the toyline. There's a rumour that the line has been canned. There's still no official word so there's a possibiliy that Corgi's Bond line will see the the light of day. It seems Corgi's first range of figures were to based on
Casino Royale
. They had unveiled prototypes of Bond himself in the pose from the excellent gun barrel sequence as well as the main villain Le Chiffre.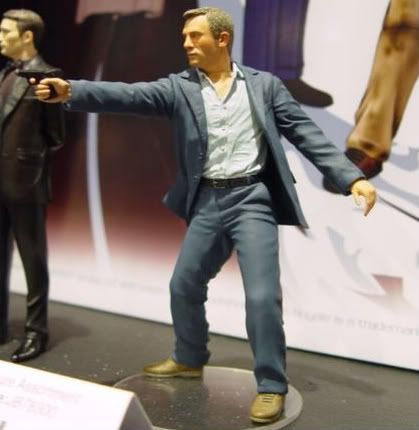 Corgi was also working on sculpts for a Bond in a more casual parkour-ready outfit and his first love Vesper Lynd.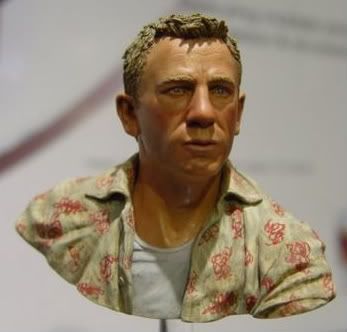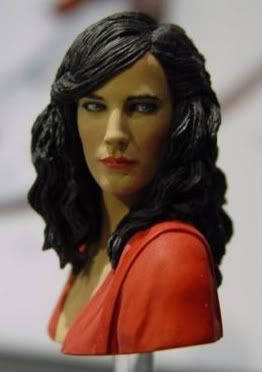 Corgi wasn't going to stop with the Daniel Craig Bond. They planned to cover all eras of Bond. While a George Lazenby action figure seems like a no-brainer they made the interesting decision to first focus on the more obscure actors like Sean Connery, Roger Moore and Pierce Brosnan.
Let us not forget all the potential figures of classic Bond girls and villains. Corgi had designs for Honey Ryder, Pussy Galore, Oddjob, Scaramanga, Jaws and voodoo priest Baron Samedi, a personal favorite.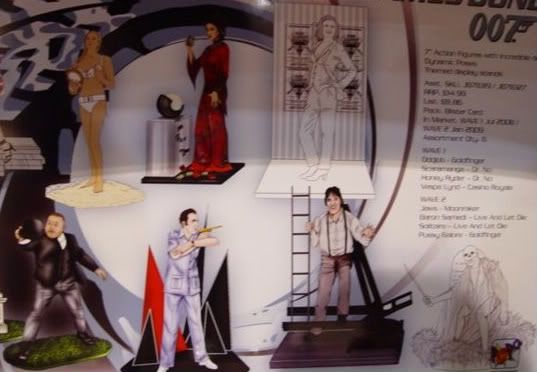 Of course Corgi was also planning to release a series based on the newest movie
Quantum of Solace
. Some of the figures planned to be included in this assortment were M, Mr. White, Camille Montes and Bond wielding his sub-machine with silencer from the scene that closes
Casino Royale
and opens
Quantum of Solace
.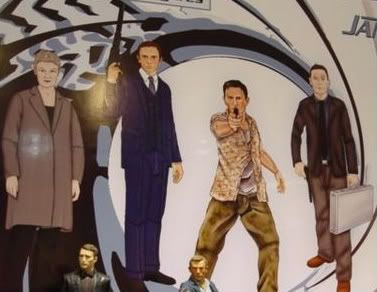 For Corgi's sake I hope they can get this line out. A Dame Judi Dench action figure is guaranteed to bring in the big bucks.