One of the bigger releases of 2009 will be
Transformers Revenge of the Fallen
. So far director Micheal Bay has tried to keep details on this sequel a secret. One of the few useful sources of information has been the action figure line coming this year from Hasbro. Fans have been accumulating leaked images coming in bits and pieces online. One new character who has been revealed in this matter is Sideswipe. His alt mode is apparently going o be a Corvette Concept.
A new character that we've known about for some time is Soundwave, a figure of which has been making the rounds on the web. His alt mode isn't something easily recognizable. It looks like it could be a satellite, which isn't an unheard of form for a Transformer. Perhaps the figure represents Soundawave in his pre-Earth Cybertronian form. He might not even take an Earth form much like Megatron in the first movie. I'm loving that head sculpt though. It actually resembles his classic counterpart, which is not the case for the majority of the characters.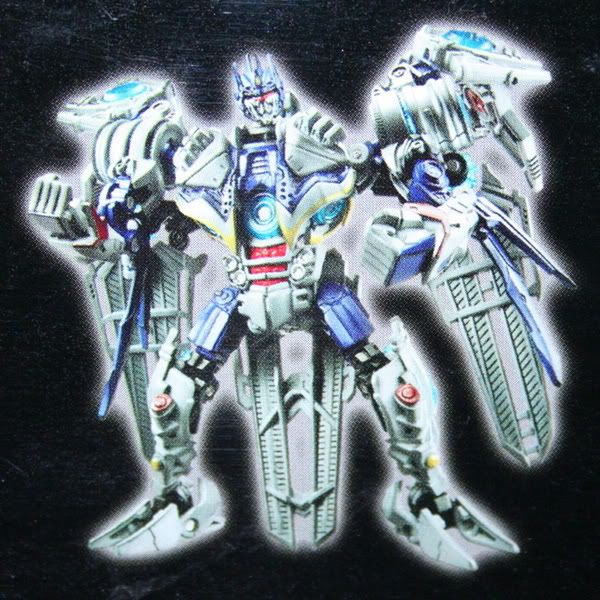 Micheal Bay has adamantly denied that Megatron will return in
Revenge of the Fallen
but
this toy
is clearly based on this concept art
(Spoiler)
which has surfaced online. Is this a big misunderstanding or is Bay intentionally misleading the fans? Seems more likely it's the latter.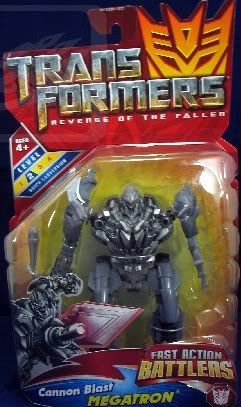 Toy development has to happen in tandem with the film's production in order to reach the market in time. This resulted in the toys for the first
Transformers
movie more closely resembling rough concept artwork than the finalized CG models that appeared onscreen. Now that they know exactly what the characters returning for sequel already look like, Hasbro has a chance to make some truly accurate figures. If this leaked picture of a new Leader Class Optimus Prime is any indication than they've done just that. It's mind blowing how good it looks considering the complexity of the CG design. They really hit this one out of the park. Of course I still expect the toys of the new characters to be disappointingly off-model.