Toy Fair doesn't end until Wednesday but I think we might have already seen everything the companies have to offer this year. Blame the internet for making everything happen faster than it needs to. These pictures come from
Figures.com
and
Cool Toy Review
.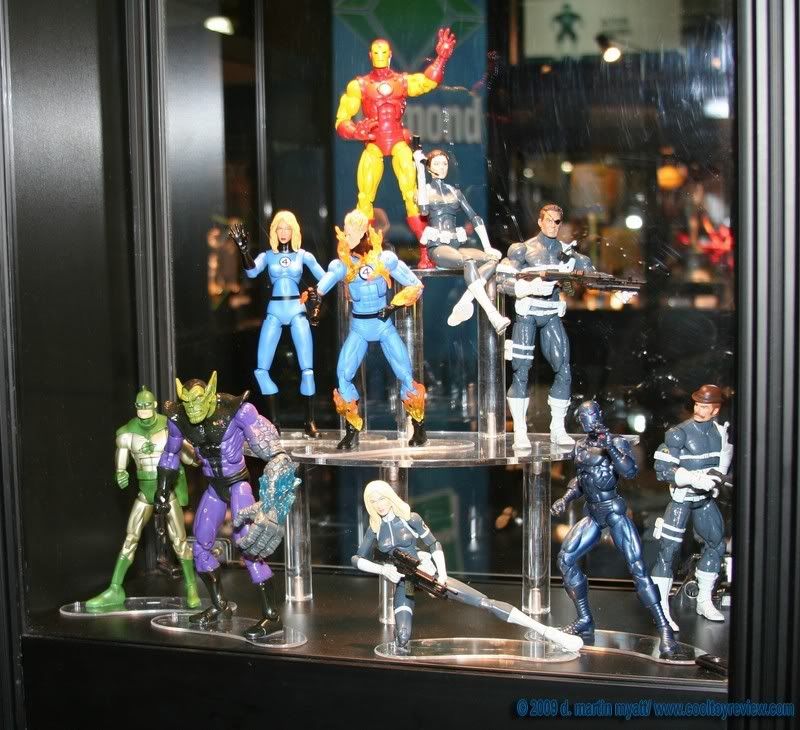 This series of two packs might be the swan song for long running fan favorite toyline Marvel Legends. They were originally intended for general distribution, but they had to become a shared exclusive between Toys R Us and Diamond in order to get released. It would have been a shame if that Dum Dum Dugan figure was cancelled.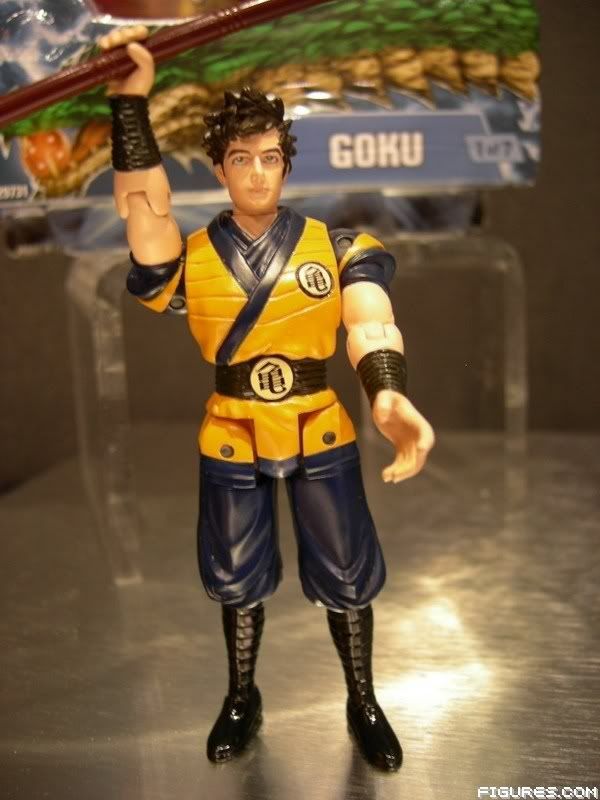 Well looks like
I dodged a bullet
. Okay they're not all that bad. I'm picking on Goku here who is definitely the worst looking of the bunch. Still they're not fantastic figures and I think I can avoid buying them. Maybe. Probably not.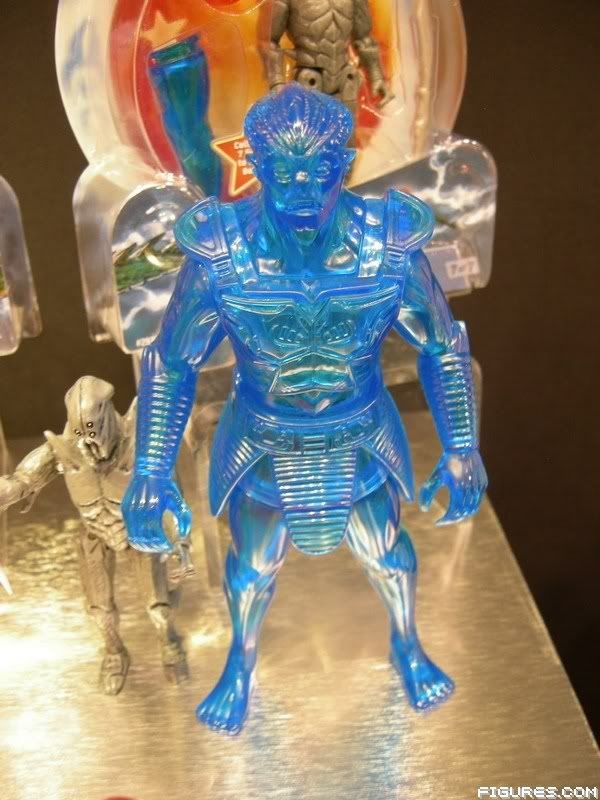 The
Dragonball Evolution
figures all come with a piece to build Oozaru here who looks like that
leaked photo from earlier
with two exceptions. The most obvious difference is that he's translucent blue. There might be a reason for this or it could just be a toy thing. The other difference is that he appears to be wearing Saiyan armor(!) instead of Goku's gi. The more of this movie we learn about the more confused I am.
Mattel's presentation at Toy Fair was disapointing because they had revealed most of their stuff already the New York Comic Con. In fact there was quite a few items that had been on display at NYCC that weren't at Toy Fair, so Mattel was actually showing off less stuff than before. One toys that was at both conventions was this twelve inch Joker figure with a new more Ledger-esque headsculpt.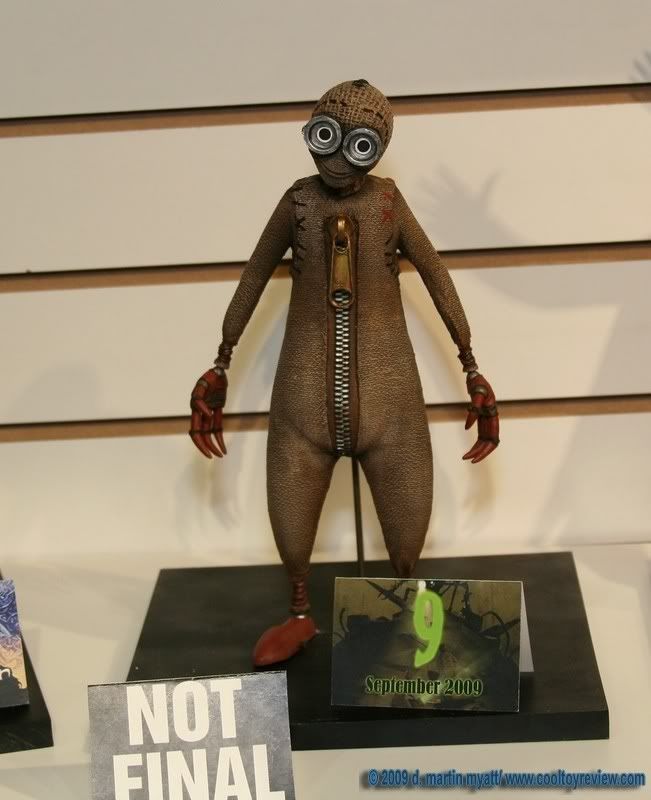 This dude is from the movie
9
. I don't know much about him but both the toy and the movie are looking very nice so far.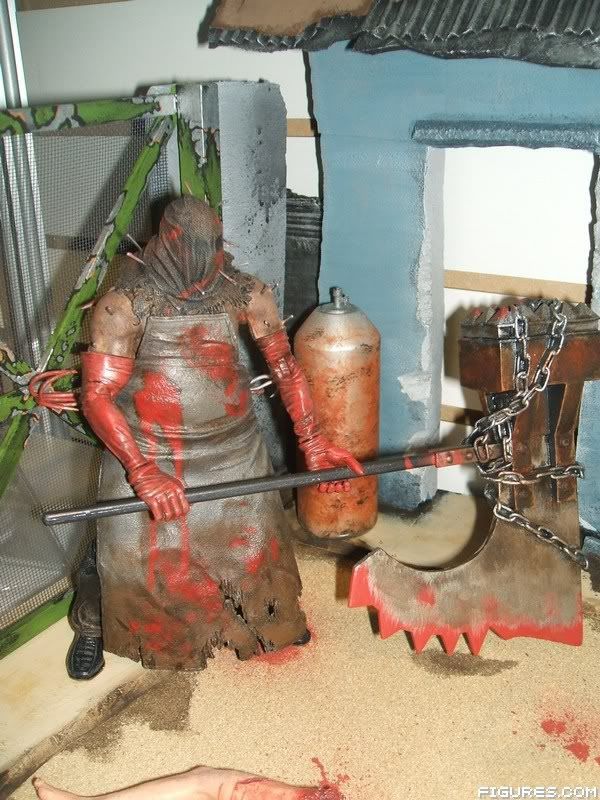 This guy's giant axe is shaped like a boot, right? It's not just me? Sometimes I feel as though I see boot shapes where none exist, such as with Italy and Chicken McNuggets. Anyways this big guy is a villain from
Resident Evil 5
.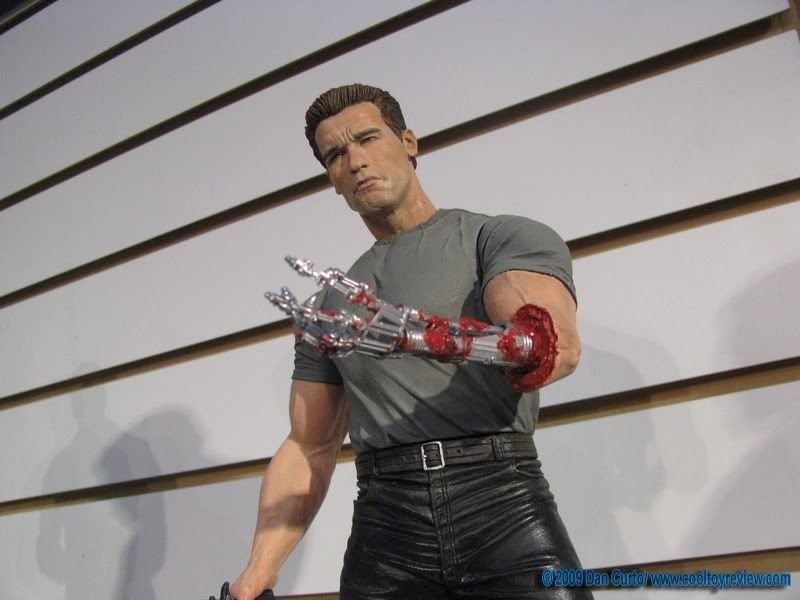 NECA has a bit of a reputation for pulling off the seemingly impossible when it comes to licenses. Now they have acquired the likeness rights to California's acting governor. They have four types of the T-800 from
Terminator 2
coming out. The T-800 with his arm skin removed is pictured above. It's the least essential of the lot but it's arguably the coolest visually.
Mezco making
Goosebumps
toys sounded like a match better than I could have imagined but what they revealed at Toy Fair was mostly just bookmarks, plush toys and other knick-knacks. There's no sign of any action figures. They are making a Slappy doll that looks like a bad fusion of the Slappy from the book cover artwork and the one from the TV show.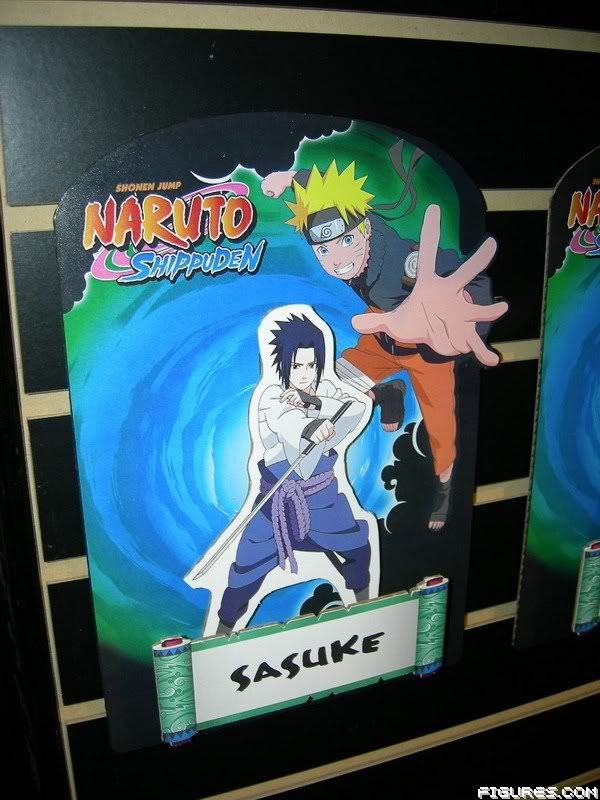 Toynami had several of these packaging mock-ups at their booth. There's still no concrete word but it seems to be a pretty good indication that they have the license to make
Naruto Shippūden
figures. While that would be great news, even if it is true than it's still going to a long time before they hit store shelves.
A Snake Eyes mask with a
clear
visor? That sucks. Stupid children and their need to see where they're going.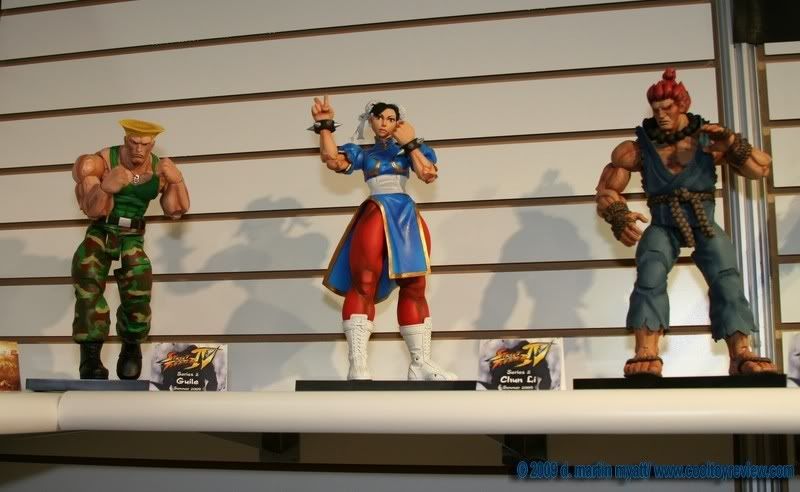 Wow. I've never before seen thighs so large and a flattop so flat.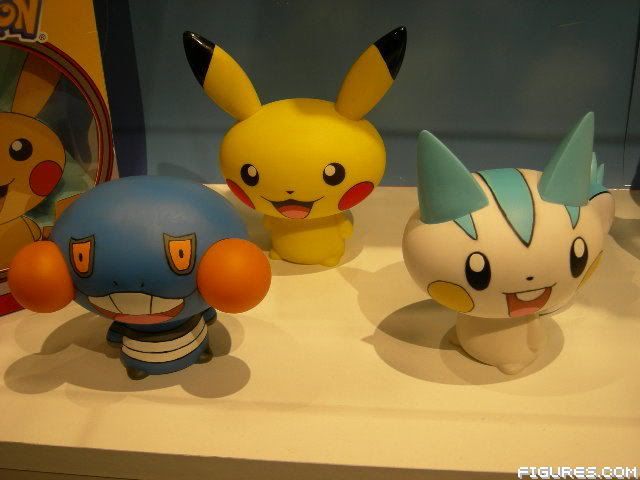 There wasn't any show photos of these
Pokémon
figures available when I made
yesterday's post
so I had to use a stock image of Pikachu. I love the character specific details, especially Crogunk's cheeks.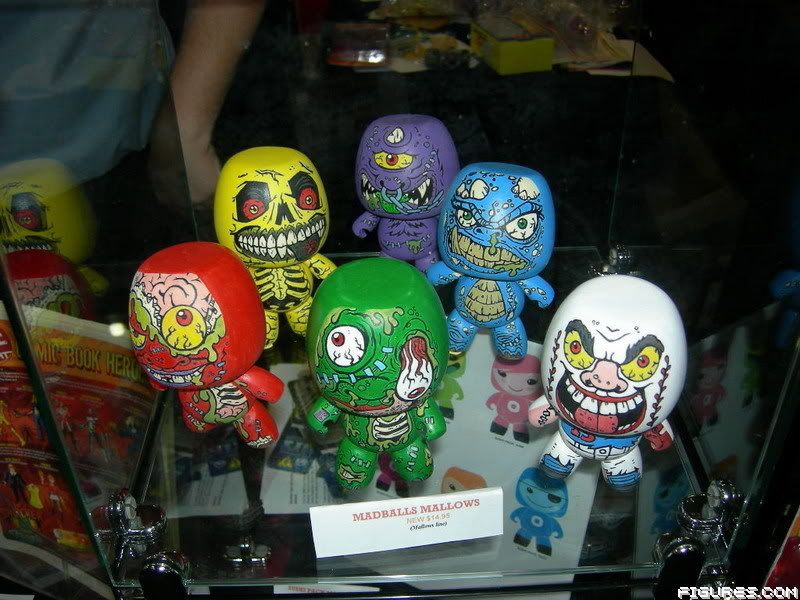 And there's yet another Mighty Muggs clone at Tot Fair, Shocker Toys' Mallow Men. They seems to be based on Mad Balls which traditionally are just heads so I guess Shocker has to design bodies for them.