A long time ago I read an online interview with some of higher-ups at Tokyopop where they indicated that they were more than willing to alter a Japanese series they acquired if it meant achieving a broader Western audience. The most noteworthy instance of this would be their laughable "tricked-out" edition of
Initial D
. That wasn't the only time Tokypop tried something like that. There was also
Groove Adventure RAVE
which Tokyopop brought over under the title
Rave Master
. I have no idea why they chose to change the name.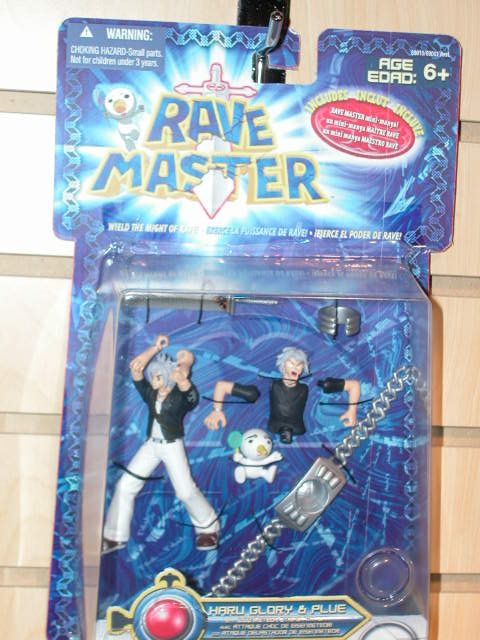 Their dubbed version had all the hallmarks of a series produced by 4Kids complete with a hilariously awful English theme song. I don't know if the the series in its original form was any good or not but I can say Tokyopop's version is near unwatchable. Their attempts to pander to what they thought children wanted didn't quite succeed and the show languished in general obscurity on Cartoon Network where its final episodes aired in the daybreak hours of Sunday morning in 2005. It's too bad though. Tokypop obviously had high hopes for the series and it seems like a bigger marketing push was in the works.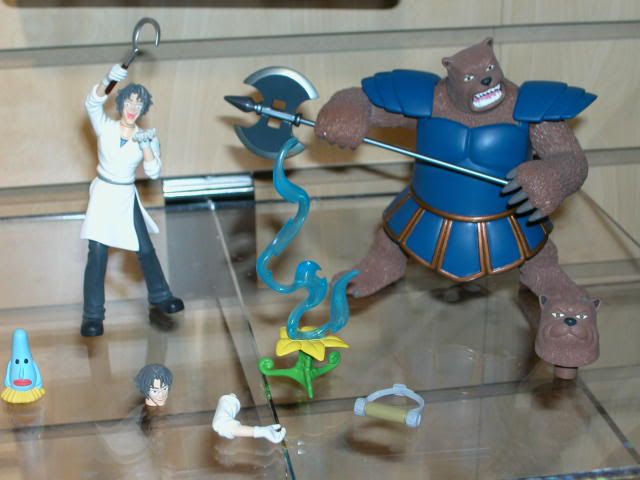 Hasbro showed off a toy line based on the series at the 2004 Toy Fair. Regardless of my opinion of
Rave Master
, I'm disappointed that these figures didn't get a release. The figures would have made use of interchangeable parts, a feature that's more common with Japanese toys than American ones. So in a sense it's like you're getting two versions of a characater in a single set. Plus I just like the way they look. There's not enough good looking anime based toys widely available in North America. That's especially true these days.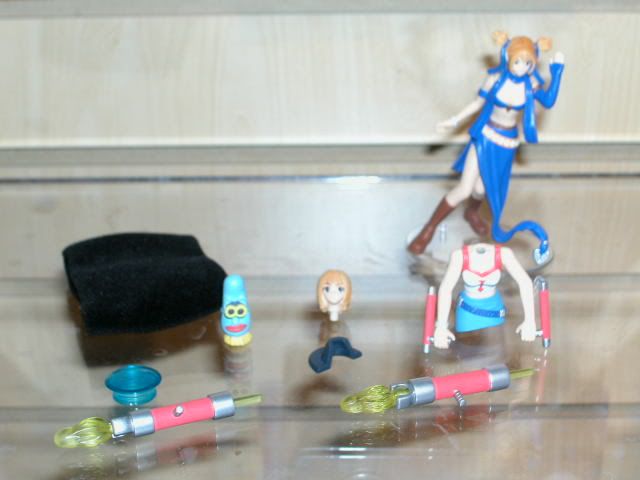 So why am I bringing up
Rave Master
now? The show is back on the air as part of the Sci-Fi Channel's Ani-Monday block. It's still the same cloying Tokypop version but now it's being aimed at a very different type of audience. It's really bizarre when you think about it.