I picked up some new DC Universe Classic figures recently. I got Captain Marvel and Killer Moth at the Comic-Con on Sunday and Hawkman yesterday at a toy show.
I also won a Battlestar Galactica toaster. Seriously. I won it as part of the
Entertainment Earth
Twitter
contest. Before you ask, no I haven't used it yet. The toaster's surface is highly reflective which made it difficult to photograph. This was the best pic I could get.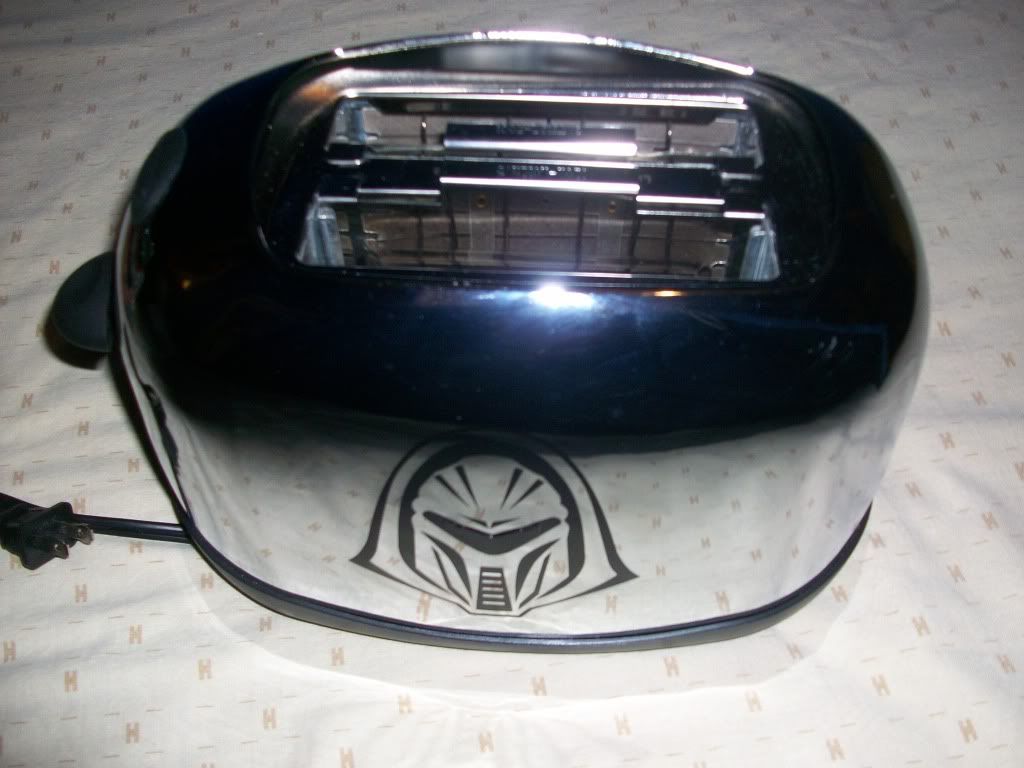 Lastly, here's a picture of as much Comic-Con swag that I could fit into a single shot.