Warner Bros has announced an upgraded version of
Watchmen
, though there seems to be some confusion as to what this new edition of the film will be called.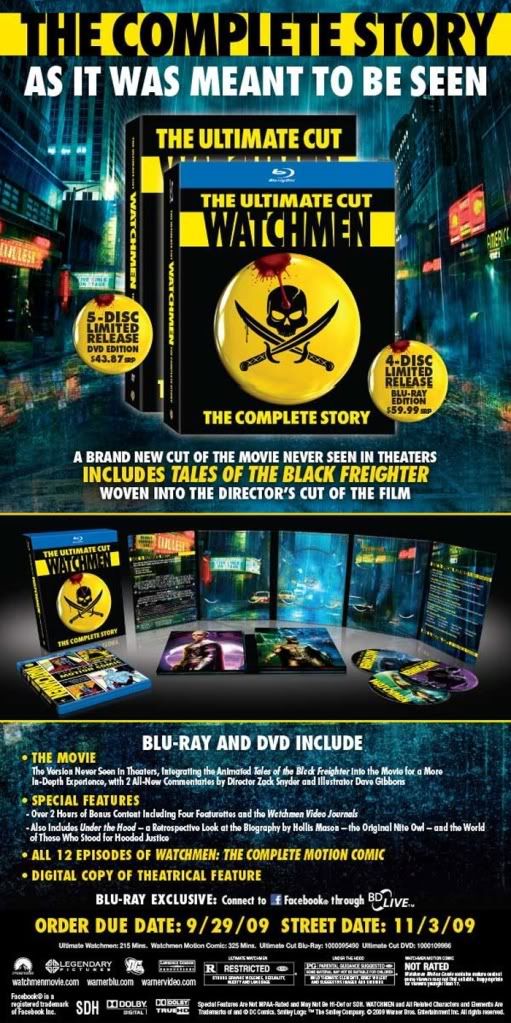 The packaging artwork is... unfortunate. Having
Tales of the Black Freighter
integrated into the live action movie seems to have just a wee bit too much influence on Warner's decision making. I'm holding out to see just what will be included on each specific disc. We know it will include the extended cut, a digital copy and the complete motion comics. It looks like the latter will even be in its original case and come bundled with the rest of the set.