It's a special edition of the Cancelled Action Figure Cavalcade. I want to point out that some canceled toys do get a second chance at life, like the Moe's Tavern playset. Moe's Tavern is a pretty important environment in the world of
The Simpsons
and was planned for the Playmates action figure line early on. But Fox falsely believed children were the primary fanbase for
The Simpsons
and wouldn't approve of toy of a bar. Moe's Tavern was finally made years into the line as an Electronic Boutique exclusive. The only major difference between the final product and the early control art is that the playset would come with Duff Man and not Moe who had gotten a stand alone release in the third series.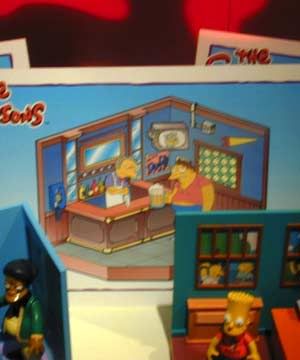 Mattel showed off this assortment of
Naruto
deluxe action figures at a Toy Fair one year. After that we never saw them again for what I believe was over a year. Then they suddenly began showing up at Toys R Us with little fanfare. There were even other newer
Naruto
figures revealed and released in between that long wait. I guess they were never really canceled. They just disappeared for a long while.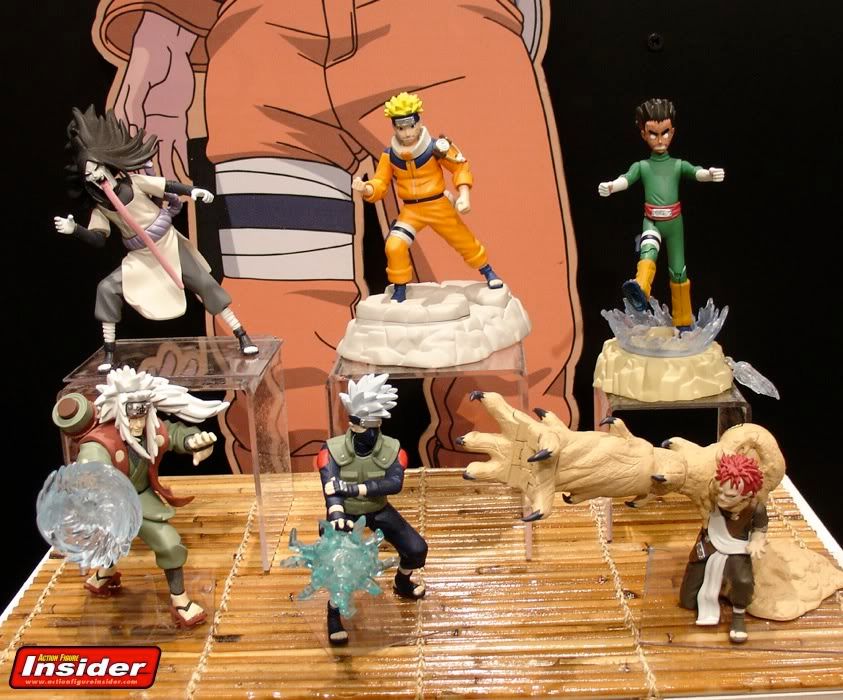 Mattel originally planned Man-Bat for their DC Superheroes line. It was to be an exclusive for the 2007 San Diego Comic Con. There was going to be a white albino bat variant as well but Mattel decided to cancel the standard brown Man-Bat and only make the white version. What reason was given for this? Because the white Man-Bat looked better in their overdone special packaging. That's pretty typical of Mattel's biazzre practices. Well now the more comics accurate Man-Bat is finally available as part of the much sought after tenth wave of DC Universe Classics. And it's currently going for more money than the three year old Comic-Con exclusive.