Mattel's San Diego Comic-Con exclusives will be revealed on Monday's episode of
Attack of the Show
on G4. However Friday's episode they showed a quick preview and thanks to the magic of the DVR I was able to take these pics.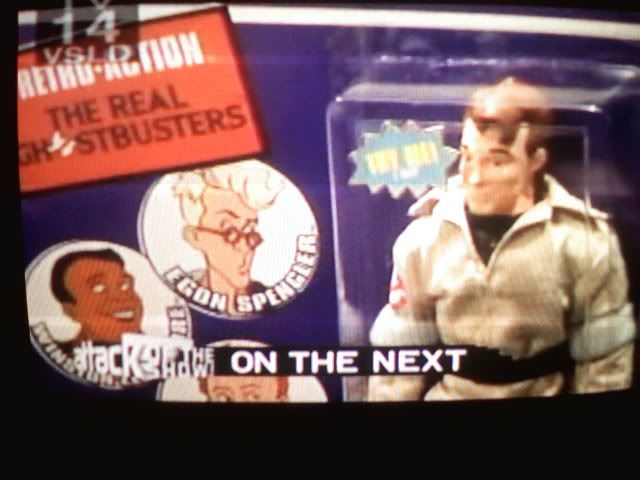 This is a MEGO style figure of Peter Venkman from
Real Ghostbusters
. Up until now all of Mattel's
Ghostbusters
have been based on the live action movie. It's not bad looking and the talking feature makes it more appealing. Still I do hope these won't be the only toys
RGB
will get.
Mattel already hinted at this
Avatar
exclusive set recreating the film's final battle. It's a Movie Masters Jake Sully with a new "angry" head sculpt and Col. Quaritch in the AMP suit with a damaged windshield.