Hey look, more
Doctor Who
toy news. Pictures of this year's exclusives for San Diego Comic Con have leaked online. There's a two-pack with the Eleventh Doctor sans coat and the orange Scientist Dalek. And for the classic fans there's a two-pack with the Fifth Doctor and the Master from the serial "Planet of Fire". There's also a figure of a freshly regenerated Fifth Doctor in the Fourth Doctor's clothing, but it's still unknown how it's going to be released.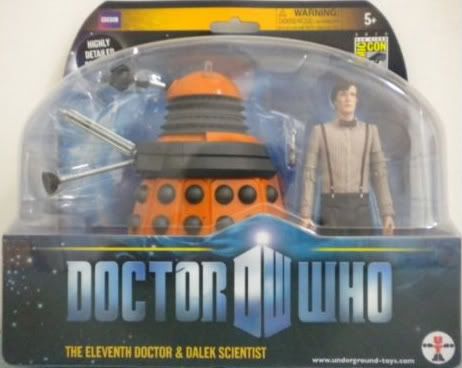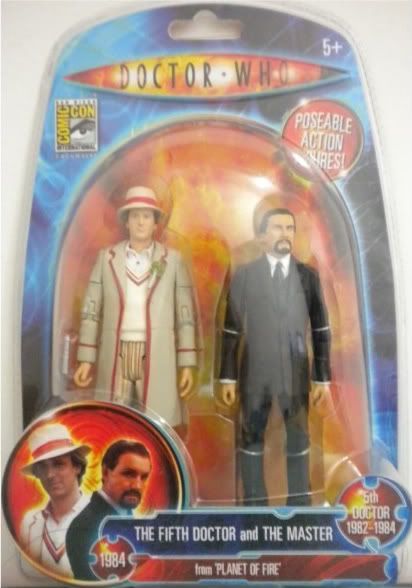 Spin Master's will have an exclusive
Tron
"vintage" figure at Comic Con. It has a light up base and its package resembles an arcade cabinet. It's limited at 1500 pieces and will cost $40. Spin Master will also have exclusive die cast Light Cycles from
Tron Legacy
for $5.