I'm using the last day of the convention to look at some of the action figures that stood out to me. All pictures are from
Action Figure Insider.
Check out the rest of their
Con coverage here.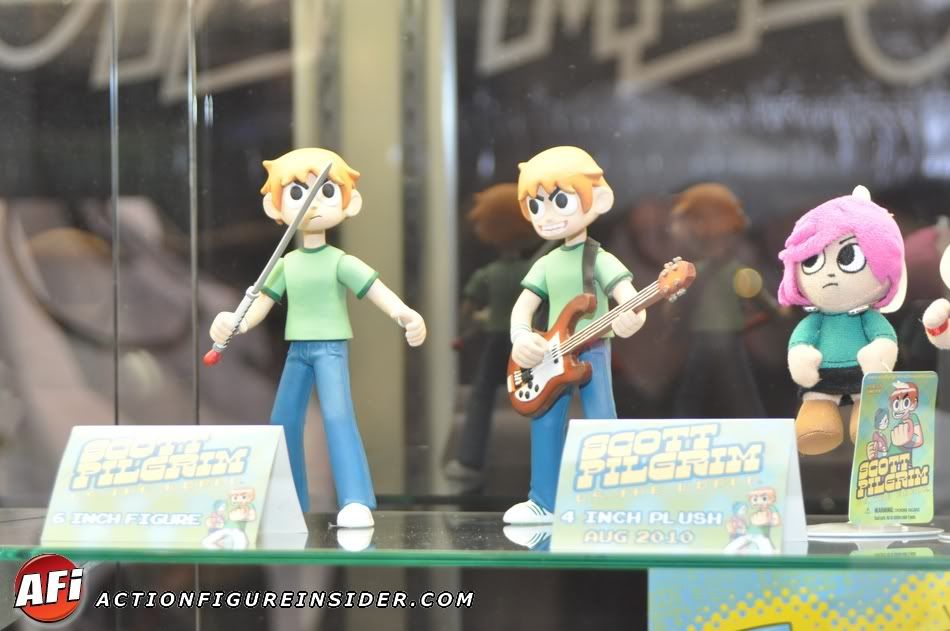 With this display Mezco single handedly won Comic-Con. Yet I have so many questions. When will they be released? Will there be other characters besides Scott? Will I actually have to buy two figures to get Scott's katana and his bass? If that's the case can they at least change the shirt so they're not so similar?
On Sunday Hasbro added these figures of Captain America, Thor, Odin and Loki from next year's movies. They look nice though it'll be a long time before we get a chance to buy any of them. Notice the Asgardians don't have helmets. Loki and Odin at least look like they're sculpted to be wearing helmets.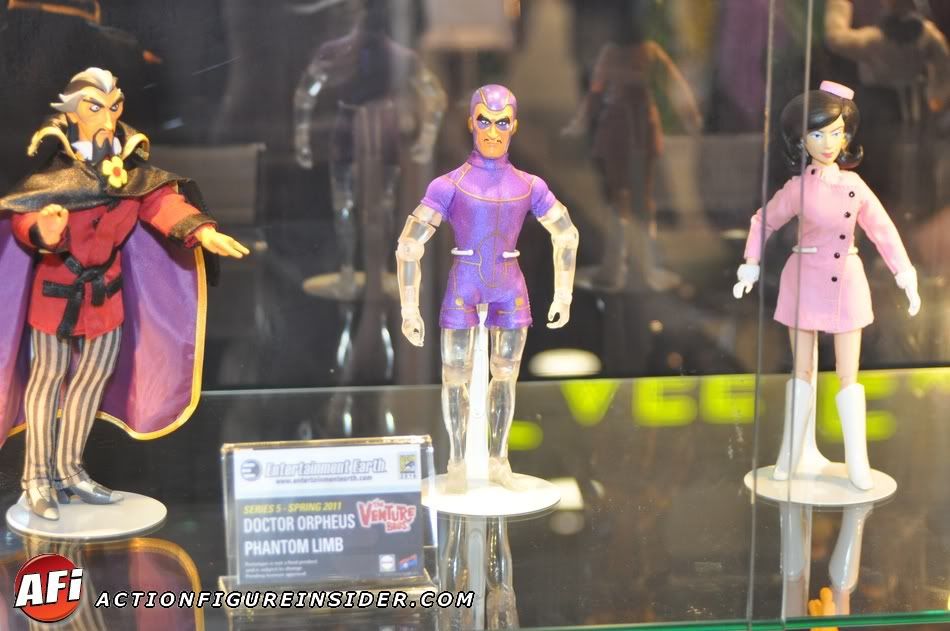 I think when I first wrote about Biff Bang Pow's
Venture Bros.
toys, I said I didn't think the MEGO style bodies worked well with animated characters. I take it back. They look nicer than any of the live action based figures. Doctor Orpheus and Doctor Girlfriend both look great with their cloth outfits. And Phantom Limb looks appropriately goofy.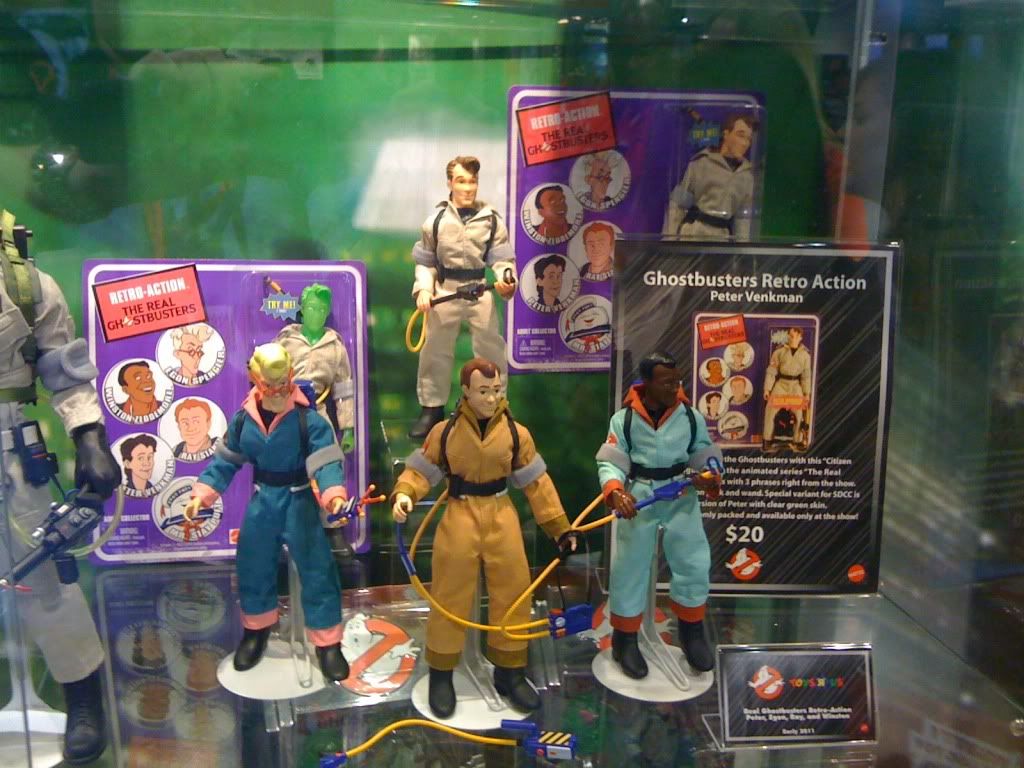 And on a similar note I'm more impressed with the MEGO style
Real Ghostbusters
than I thought I'd be. I had the old Kenner figures and while these are clearly quite different, they're just close enough to make me feel nostalgic. The
Real Ghostbusters
figures are Toys R Us exclusives for next year.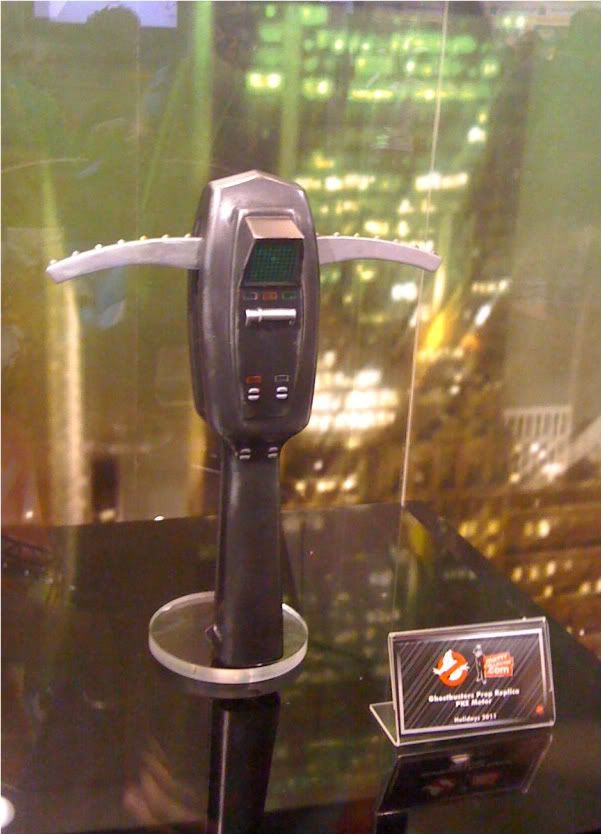 And Mattel seems to be branching out into prop replicas. The PKE meter will be available this holiday season on the Matty Collector website. I sort of want one but I'm wary of what it'll cost. Maybe Mattel will do some larger props if the PKE meter is successful? How much will a full proton pack set us back?
Mattel had a pretty decent showing at this year's Comic-Con but they didn't blow me away like in recent years. One cool thing is that DC Universe Classics is getting a spinoff line, much Marvel Legends often had. The first wave Green Lantern Classics contains Green Lantern Kyle Rayner, a Manhunter robot, Black Hand, Black Lantern Abin Sur, and Sinestro Corps members Low (that's the blue worm guy) and Maash (the one with three heads). Each comes with a piece to build Sinestro Corps member Arkillo (the fanged guy). I just wish Kyle was in his '90s outfit.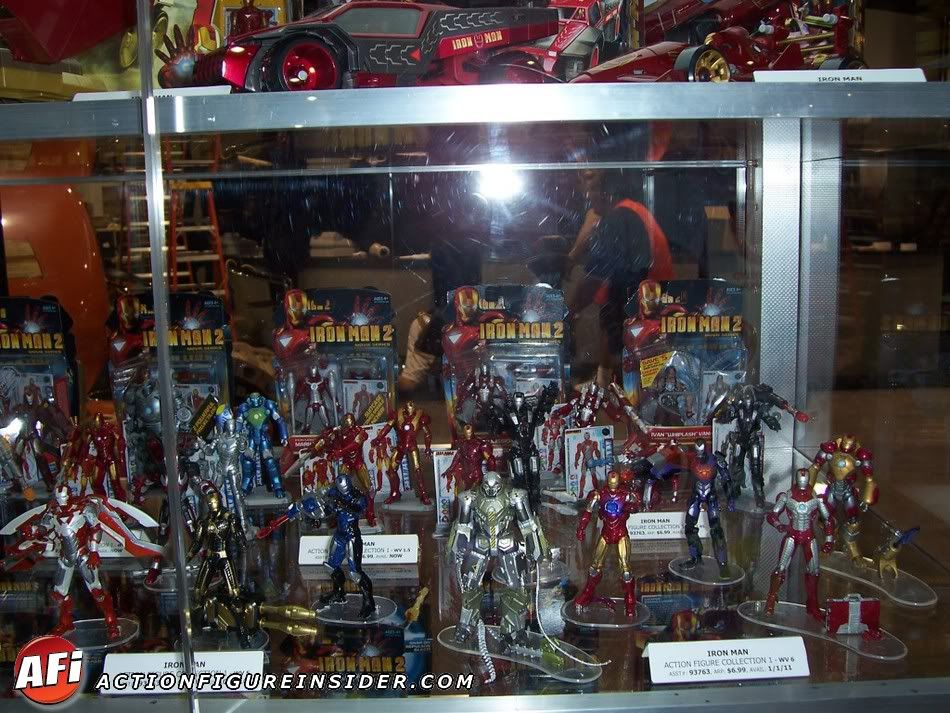 I think the
Iron Man 2
figure in the foreground is armored Whiplash, a figure I've personally requested here on the blog. However at their panel, Hasbro called it a Hammer Drone, but it doesn't look like any of the drones in the movie. It looks like the suit Hammer developed before he enlisted Vanko's help, but with whips added. Now that's basically what the Whiplash armor was, but this doesn't quite match. I really want to be happy with this but I don't know if I should be.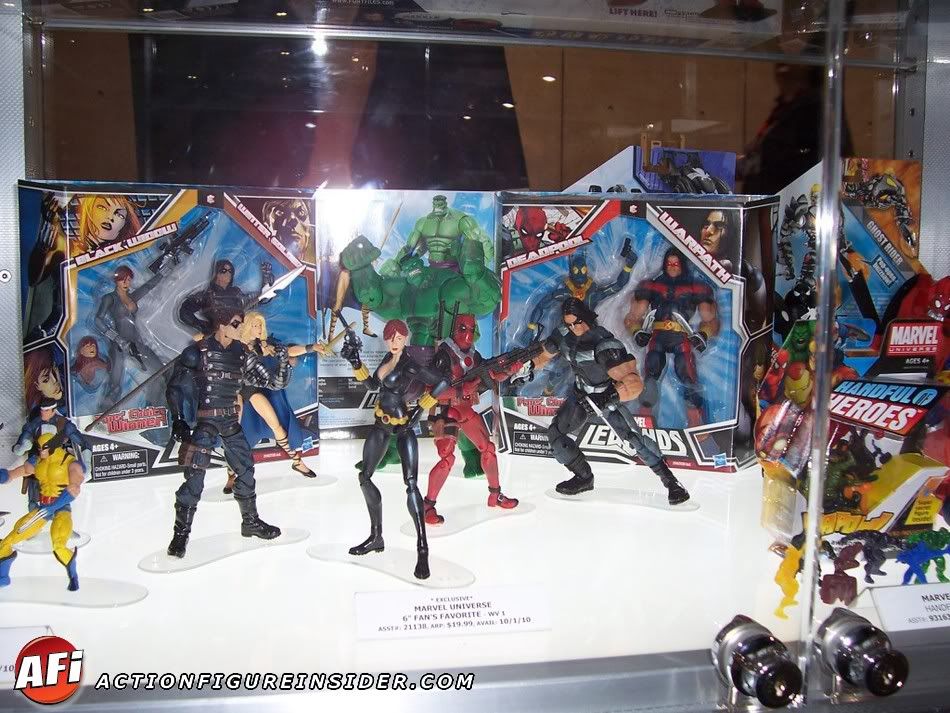 Six inch scale Marvel figures live! The next wave of Marvel Legends two-packs is due in October, but that means it's about a year in between releases. There's going to be variants for a few of these: a gray suited Black Widow, Warpath in classic colors and Deadpool in his short lived X-Men uniform. Black Widow and Winter Soldier will have interchangeable heads for long and short haired looks. In other six inch news, the
Spider-Man
line is getting a Lizard that looks like a cross between the Ultimate and classic designs. And in addition to their other
Iron Man 2
exclusives Wal-Mart is getting a Mark IV suit with an Tony Stark in sunglasses head. So in essence we're getting a hungover Iron Man figure. It seems like slim pickings for now but Hasbro says Marvel Legends is coming back in full force in 2012.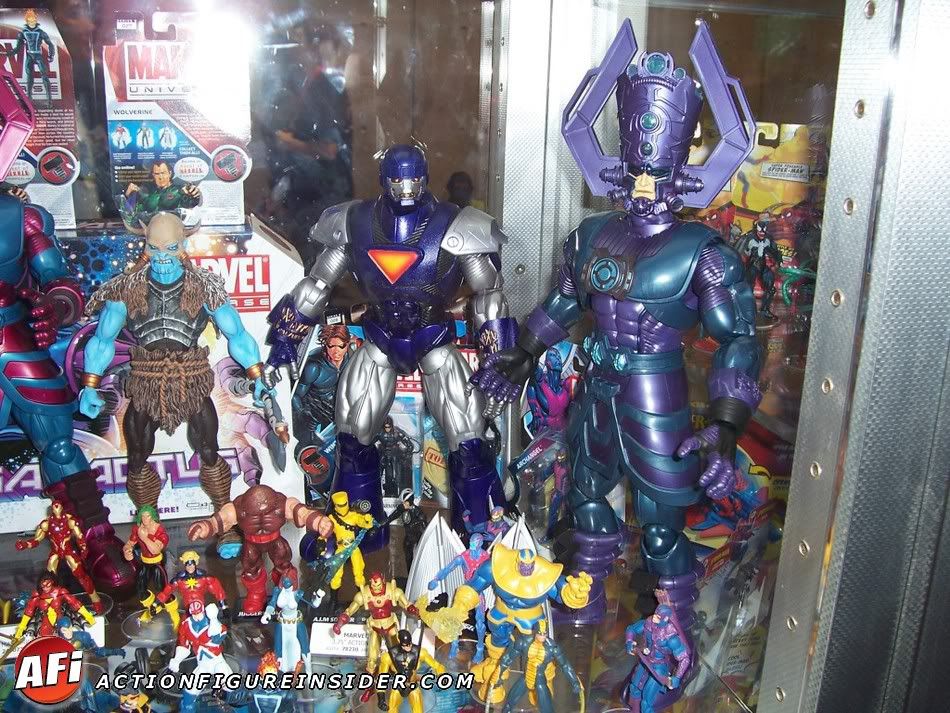 I'm almost okay with Marvel Legends being in hibernation because the 3.75 inch Marvel Universe line has been amazing. I've yet to take the plunge on these but that's mainly because the ones I want most have been so hard to find. The beauty of the smaller scale is the ability to do so many larger items. Galactus is coming this year (of course some Con-goers have theirs already) and Hasbro announced there will be an
Ultimate Alliance
based variant in darker colors. Next year sees the release of Bill Foster as Goliath, a Frost Giant and Sentinels. It's not all about the big guys though. Check out the basic figures which include stuff Marvel Legends never had like Thanos, an AIM Agent, Bullseye as Hawkeye and Iron Man in his newest armor.