The San Diego Comic Con is less than a week away. Here's a small glimpse of some of the cool stuff people will be able to pick up there. You can see a list of the countless exclusives at
the official site
. Last year DC Direct had some of the most in demand exclusives of the Con with their series of
Green Lantern: Blackest Night
Hal Jordan figures. This year they're continuing that lineup with a Black Lantern Hal Jordan and a White Lantern Sinestro. However DC Direct is branching out with a Battle Damaged Batman from the video game
Batman: Arkham Asylum
. This figure will be out months before the rest of the
Arkham Asylum
line. DC Direct's figures will be sold at th Graffiti Designs booth. Hopefully they'll be easier to get than last year's Hal Jordans.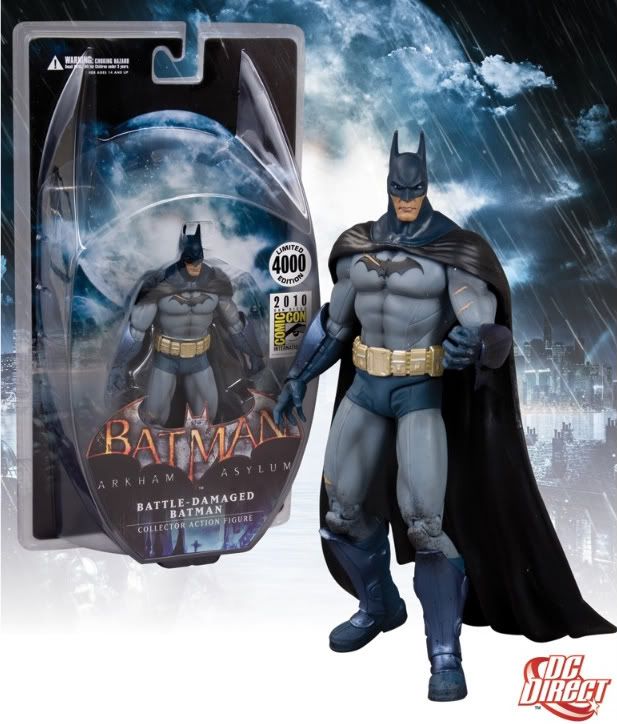 NECA has a nice variety of exclusives for this year's Comic Con. From
Terminator 2
there's the Liquid Metal T-1000. From
Bioshock 2
there's the unmasked Big Sister, Eleanor Lamb with a "saved" Little Sister. From
Gears of War 3
there's Jace Stratton. And from the recently released
Predators
there's the Stealth Berserker Predator. NECA will be selling these and a giant
Watchmen
Doctor Manhattan Heroclix game piece at their booth.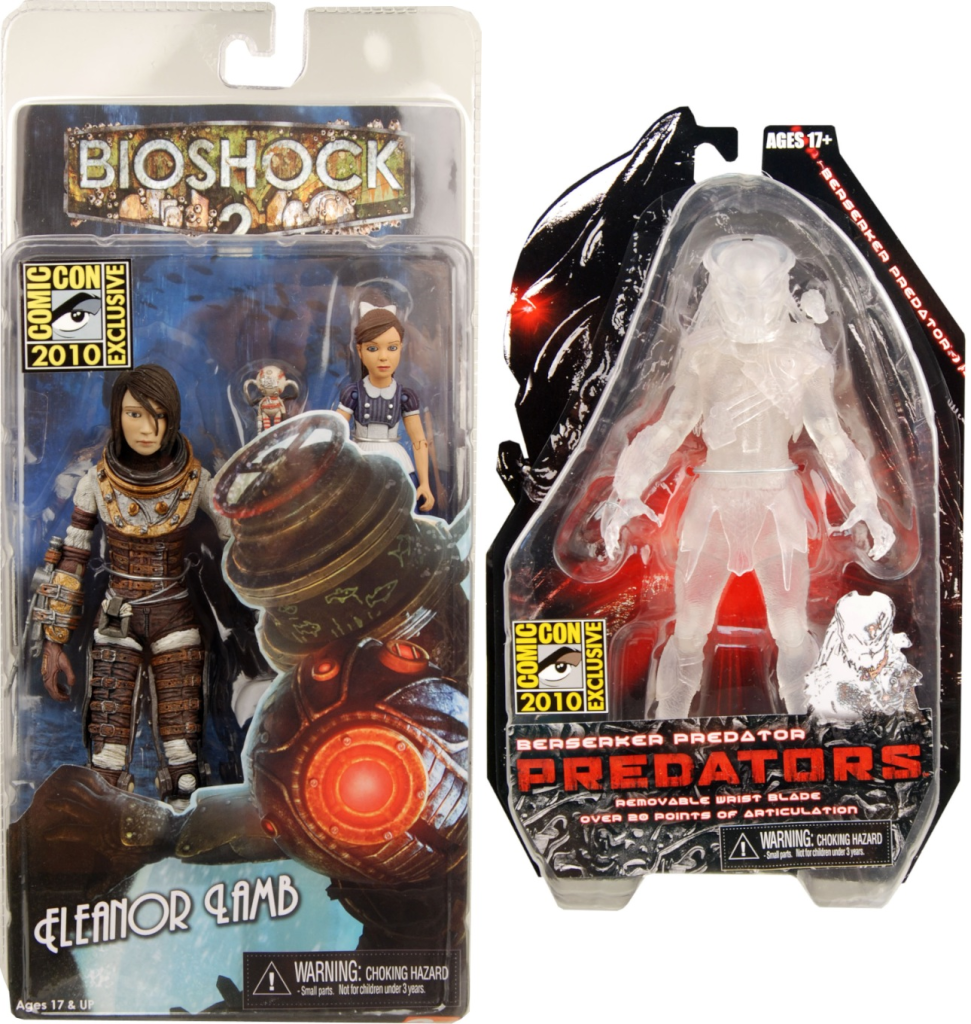 Toys R Us will have their own collection of exclusives again this year. They'll be selling
Transformers
Masterpiece Grimlock before it will be available in stores. TRU will also have exclusive figures of Noble Seven from
Halo Reach
and a Convention Nerd from
Robot Chicken
who comes with some pretty neat accessories. Lastly they will have a
Ghostbusters
MiniMates boxset based on the "We're Ready to Believe You" commercial. Toys R Us' exclusives will be sold at the Entertainment Earth booth.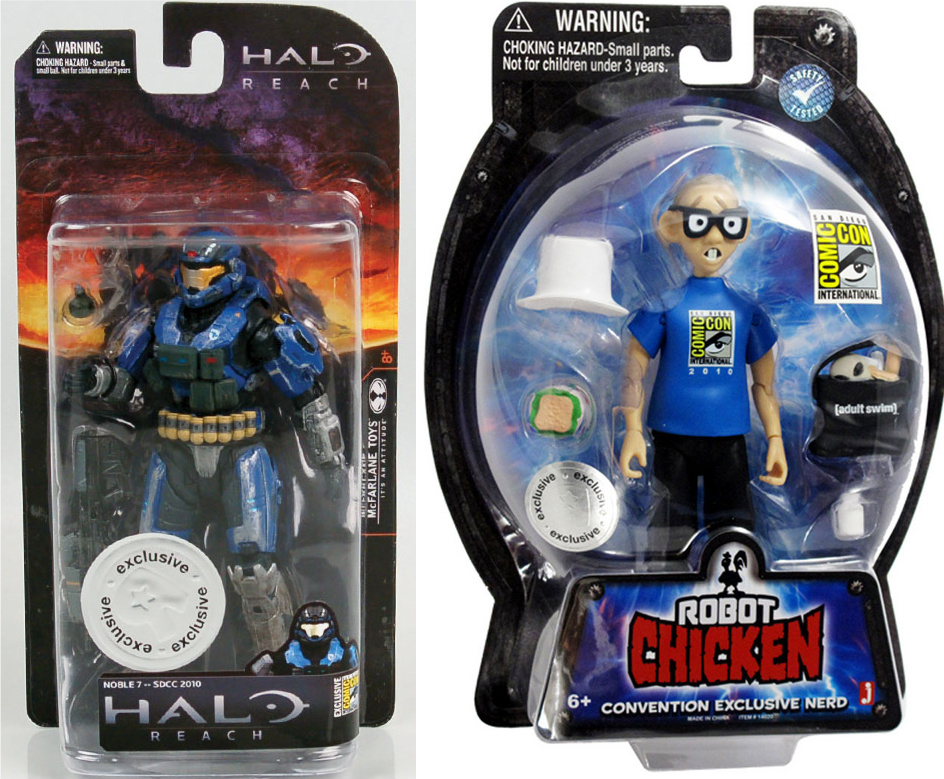 A popular item at previous Comic Cons have been the giant tote bags available at the Warner Bros. booth. They're changing it up this year and are handing out the bags to all registrants when they pick up their badges. This year's bags have themes such as
Brightest Day
,
Looney Tunes
,
Clash of the Titans
,
Batman: The Brave and the Bold
and several Warner Bros. produced TV shows. That's pretty clever of Warner to have every Comic Con goer walk around advertising their properties. It does make things more difficult for those trying to collect a set, as I've seen people do. And hopefully they don't run out of bags before the con ends. They didn't have enough lanyards to go around last year.