Following up on
the previous post
, here's a picture of the unpainted prototype for D-Arts Metabee. It's looking pretty good. If and when Bandai announces more D-Arts of
Medabots
it would be cool if their armor and weapons featured some level of interchangeability.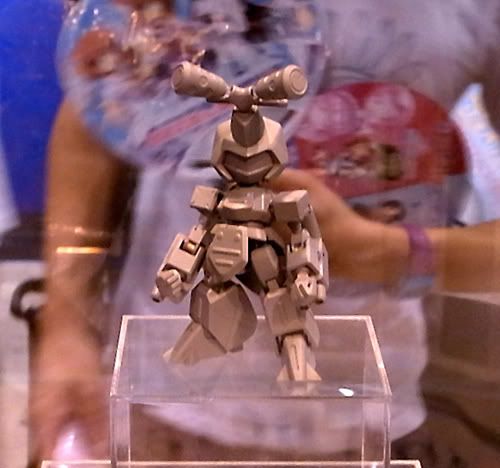 In addition to the D-Arts figure, Bandai is also releasing a plastic model kit of Omegamon. I was wondering why they redesigned him, but apparently this is Omegamon X from
Digital Monster X Evolution
a CGI TV movie that aired in Japan, but not in North America. I think it's cool but I'm not as interested in model kits as I am in action figures. With
Digimon
becoming more notable in Japan, it makes me wonder how close we are to
Xros Wars
being licensed and translated.