For months now I've been taking pictures of the atypical fast food menu items I've eaten, but I never get around to posting reviews. So I figured I'd make Thanksgiving week, "food week" at AFOS in order to burn through my backlog. I'm starting with the Bacon and Cheese Angus Snack Wrap from McDonalds.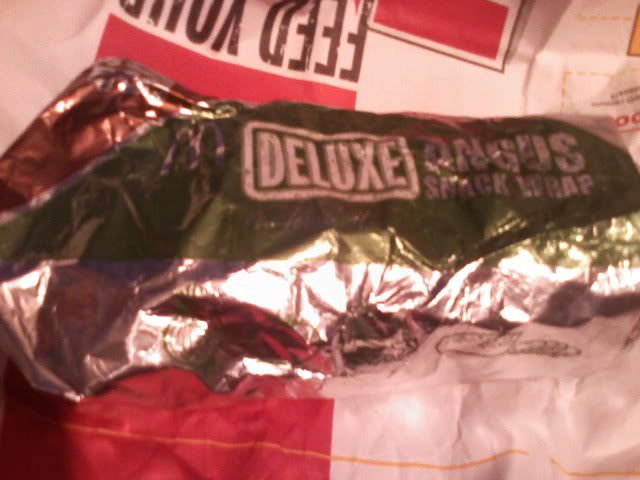 McDonald's Angus Snack Wraps are an offshoot of their Angus Third-Pounder Hamburgers. It's half of an Angus beef patty, (I'm sure the other half ended up in someone else's Snack Wrap.) with bacon, cheese, ketchup, and red onion. It all comes grilled in a tortilla, as opposed to the Third-Pounder's giant fluffy bun.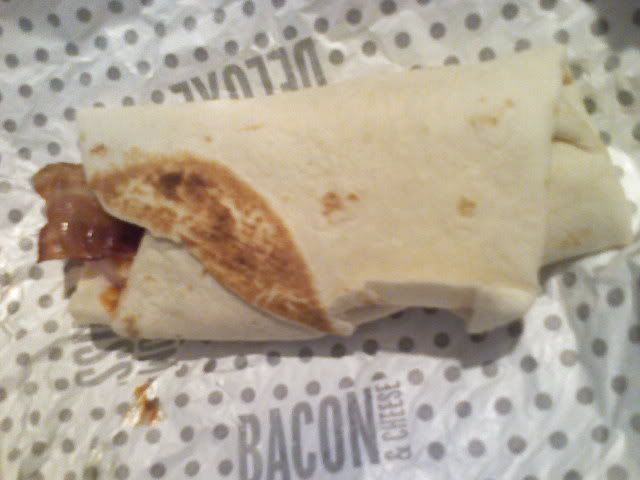 So how was it? I'm not a big fan of red onions but otherwise I liked it. I've never had the Angus Bacon and Cheese Third-Pounder Hamburger, so this was a decent way to try it out. The Angus beef tastes good, better than McDonald's standard beef. The bacon was nice and crispy, but maybe I just got lucky there.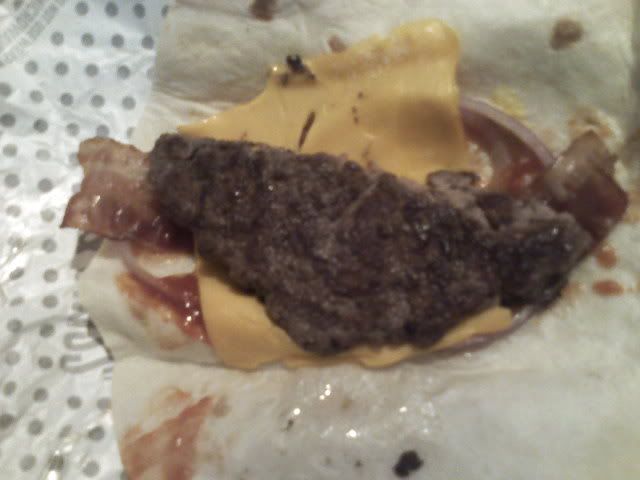 The question becomes is this Snack Wrap worth the $1.99 when you could just as easily get two items on the dollar menu? It depends. If you just want to get as much food for as little money as possible you should probably stick with the McDoubles. It does works as a less filling alternative to the Angus Burger, which is what I was looking for.