I've had a busy weekend so I didn't have time to do a very thorough write-up but here are some quick highlights. Pictures are from
ASMZine.com
.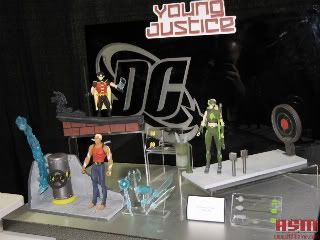 One line I was looking forward to seeing was the six inch
Young Justice
figures and they did not dissapoint. I was not expecting the diorama bases. I was hoping to see Superboy, Speedy and Miss Martian though.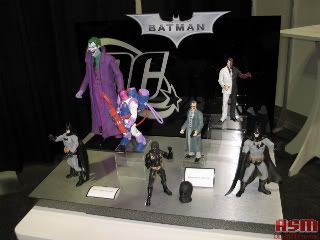 The
Batman Legacy
information ended up being true, but the exact lineup is a bit different than reported. For example there wasn't any mention of
Arkham City
Two-Face at all but there he is. But hey, Gary Oldman action figure!
Hell hath frozen over. Bandai will release a Rita Repulsa figure. A very ugly Rita Repulsa. Not that it matters because fans will buy it, and so will I if I ever find one. Rita will be a shortpacked chase figure. I think the Juzo Fuwa figure looks better though.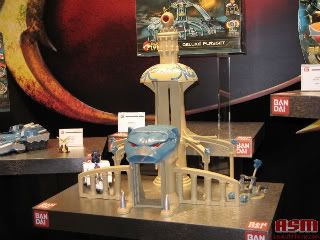 If this
Thundercats
playset was modeled after the classic Cat's Lair I would have bought it and a collection of 3.75" figures to populate it. While that's not the case it does come with
a mini-vehicle
that homages the Cat's Lair.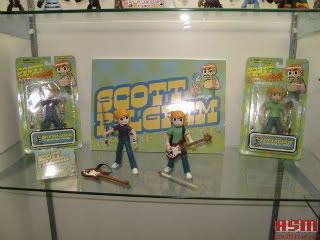 I had my fingers crossed that Mezco would have additional
Scott Pilgrim
figures to show at Toy Fair. In fact they had less. What happened to Scott with his jacket? Ah well.
This
G.I. Joe
Skystalker has been repainted to resemble Generation 1 Starscream. It comes with Cobra Commander carrying G1 Megatron in gun mode. It is a Comic Con exclusive this year. It is the greatest thing ever.