Japanese toymaker Max Factory is churning out some merchandise based on
The Big O
. The series came to an end eight years ago so I can't figure out why that is, but hey let's just roll with it.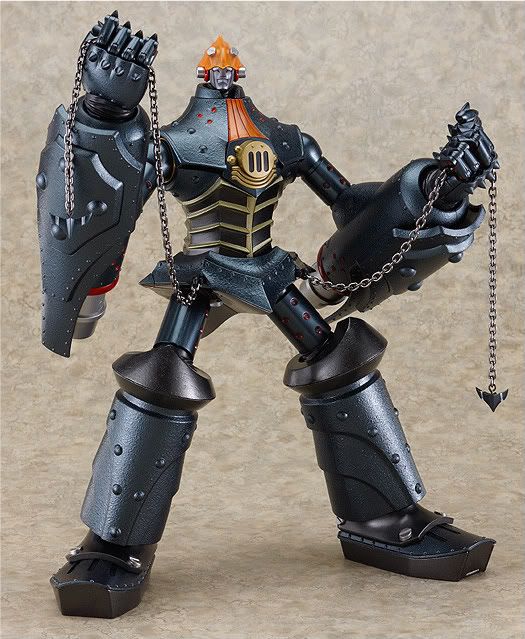 Roger Smith's Megadeus has recieved toys in the past. But Max Factory's
Big O
stands apart from the rest. It's a beast at just under a foot tall and made of diecast. The grapple hooks are on real chains, the chest opens to reveal guns and it comes with a little version of Roger's car. All of it will cost you ove $450.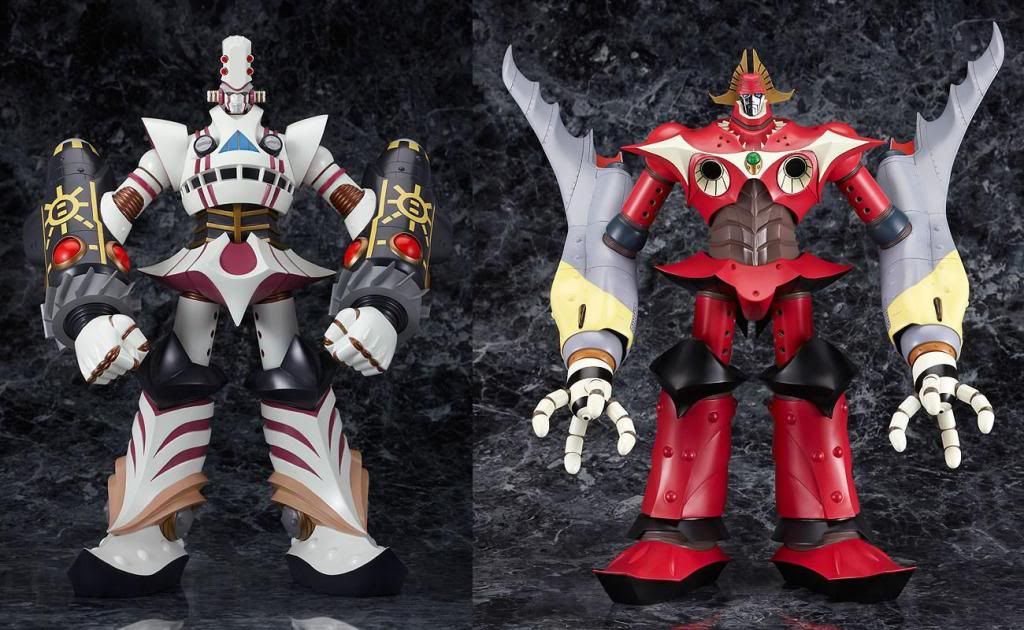 The
Big Fau
and
Big Duo
are also getting figures but they're not quite as impressive. They're meant to be in scale with Big O, but aren't articulated and are made of vinyl. I'd prefer actually these to the diecast Big O, which I'd always be afraid of dropping and damaging both it and the floor. Plus they are more affordable at around $150.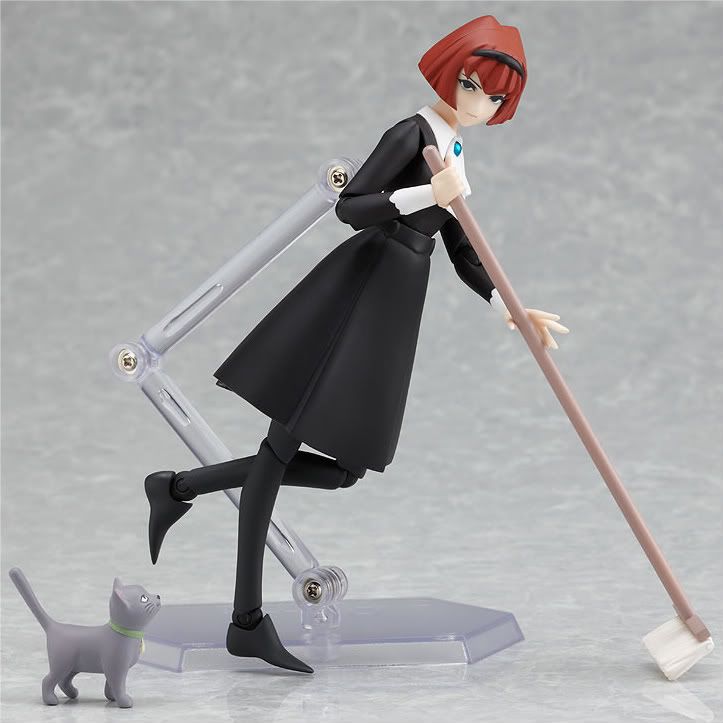 Last but not least is
R. Dorothy Wayneright
as part of their Figma line. She has a clear standee that allows her to strike some of her dispassionately acrobatic poses. She also comes with her broom and cat Pero. Sadly their doesn't seem to be a disc drive under her headband.