We're extending the
Big O
love (try not to read too much into that) with a look at a toyline produced by Bandai of America that was never released. Bandai had included Big O and Big Duo toys in their Bandai Anime Collector line, a series that encompassed different Bandai Entertainment licensed anime such as
Escaflowne
and
Cowboy Bebop
. Soon afterwards they were developing a full line for the
Big O
. Bandai showed off the line at Toy Fair 2003, the year the second season premiered on [adult swim]. I suppose retailers didn't order enough because Bandai's line never appeared in stores.
Bandai's line was to include the Big O, Big Duo and the underground dwelling Archetype. I'm not completely sure what scale they were to be. I'm guessing around seven inches. In fact I can't be certain that Big O and Big Duo weren't just the existing Anime Collector figures with more detailed paint jobs. The Archetype was definitely an all new figure. Notice the Roger Smith and Schwarzwald on display in these pictures. Those are Kotobukiya trading figures and they did get a separate release. Perhaps Bandai planning to pack these in with the mecha?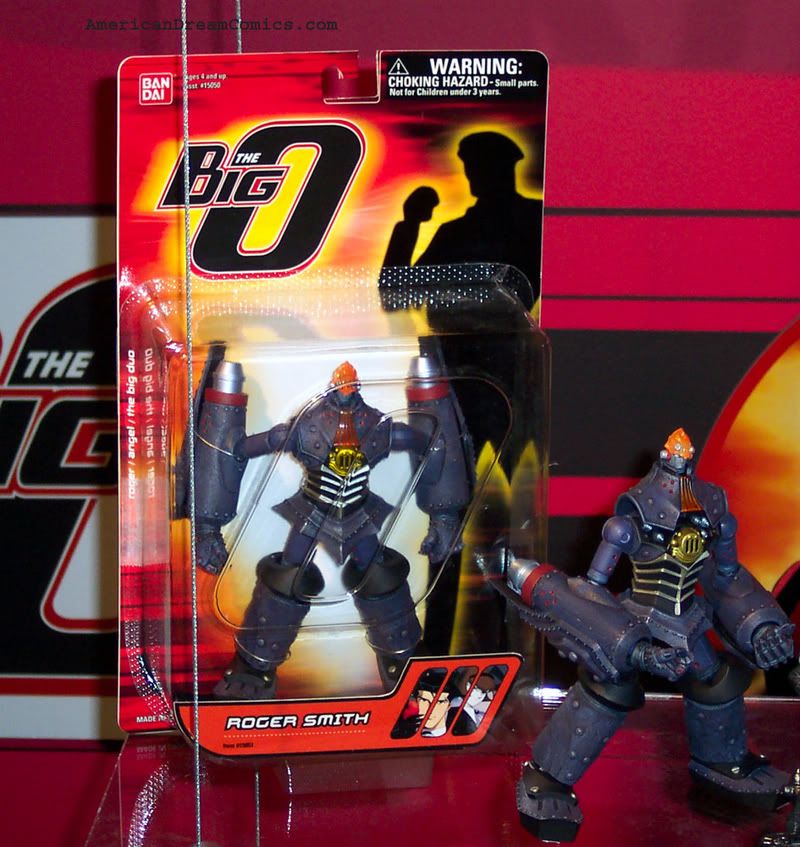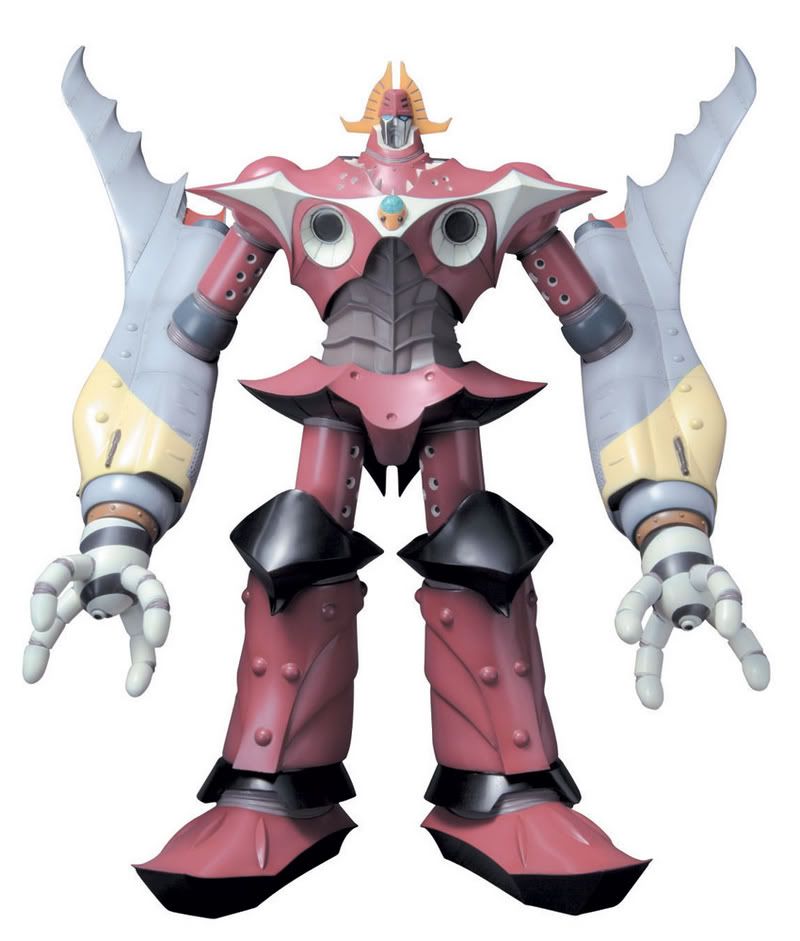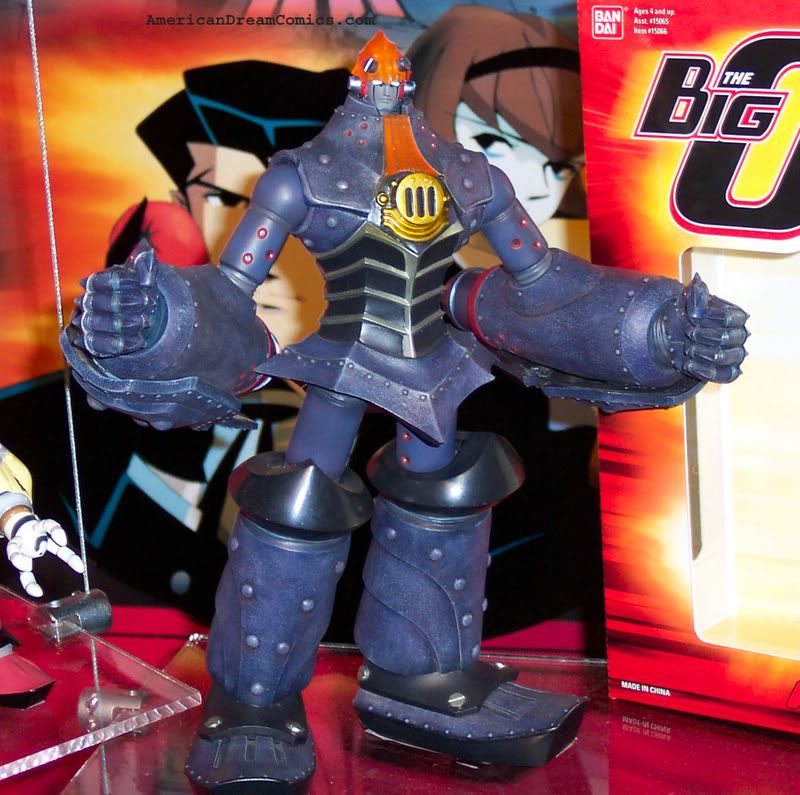 Bandai also planned a larger scale figure appropriately named Mega Size Big O. According to the mock-up packaging it would have "spoken phrases" from the show, probably some of Roger's reoccurring phrases. I know this may not seem nearly as impressive compared to Max Factory's Big O, but this was made eight years earlier. Also it would have been available in U.S. stores and been much more affordable, so its cancellation is quite a sad thing. No side.