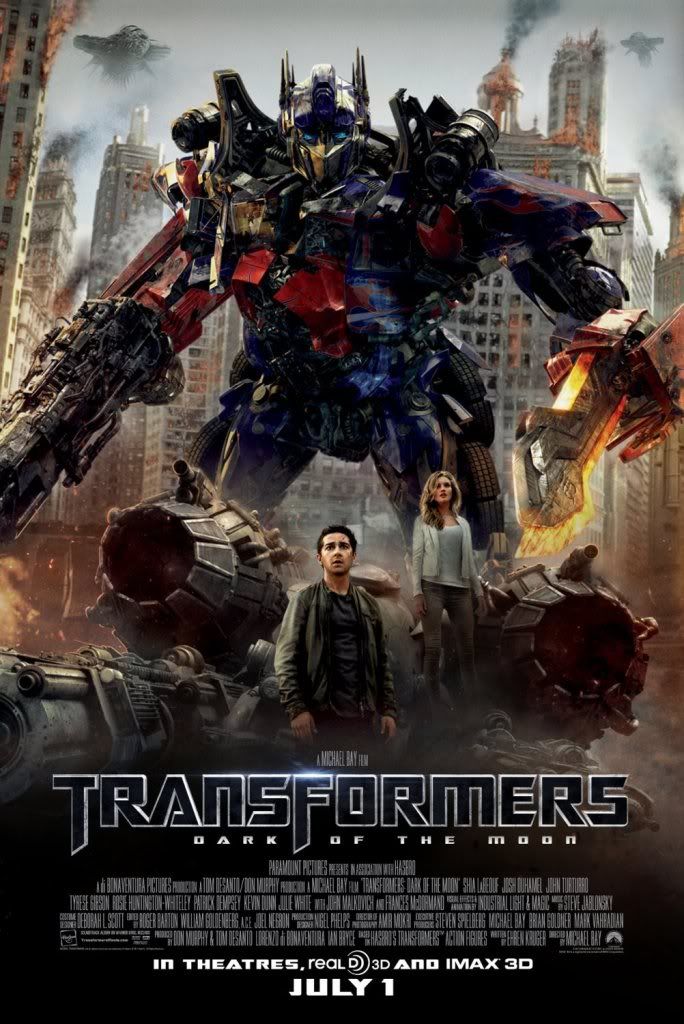 The Transformers: Dark of the Moon marketing machine is finally getting into gear. There's a new poster, pictured above, and a tnew trailer is up. The trailer doesn't really show anything a whole lot more interesting than what was already in the Super Bowl spot. It's the same action sequences slightly longer and little in the way in plot details. The building collapsing at the end is cool. That and Shockwave.
Mattel has released official details of their Comic-Con exclusives, which is necessary because Attack of the Show left out a lot. It turns out Monster High Gouhlia Yelps is a zombie nerd cosplaying as a zombie superhero. So I might have to buy one. There's also a Franken Berry Hot Wheels car. I'm torn between my love of Franken Berry and my apathy towards Hot Wheels. Another Hot Wheels exclusive is a Back to the Future item which is still a secret. Obviously it's a DeLorean, but I guess which exact version is the surprise.
It probably says a lot about Star Wars fandom that there's an official site with a countdown until news of the Blu-ray is revealed. I can't judge too harshly because I'm looking forward to the news myself, as the Blu-ray specs will likely determine whether or not I pre-order the set. The news goes up May 4th.