Taco Bell is having a promotion all week in which they sell their Crunchwrap Supreme for only 99¢. I had one tonight, which is the fastest turnaround ever for a food review on this site. Unfortunately it isn't soon enough as the promotion ends tomorrow, June 18th.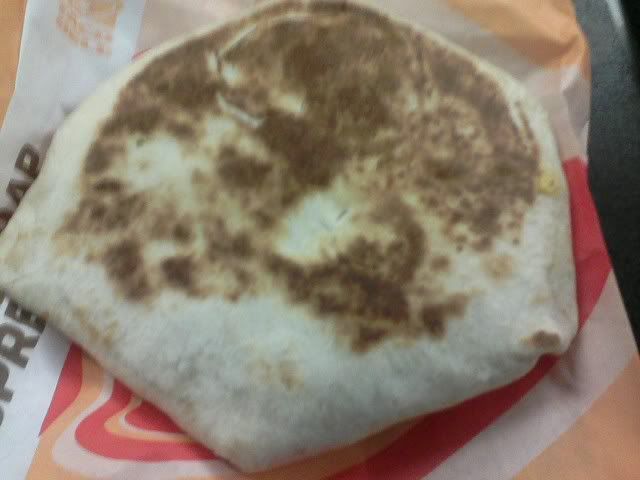 The Crunchwrap Supreme is one of Taco Bell's most interesting configurations of their go to list of ingredients. It's a tostada with beef and nacho cheese on one side and lettuce, diced tomatoes, and sour cream on the other. And it's all wrapped together in a giant flour tortilla.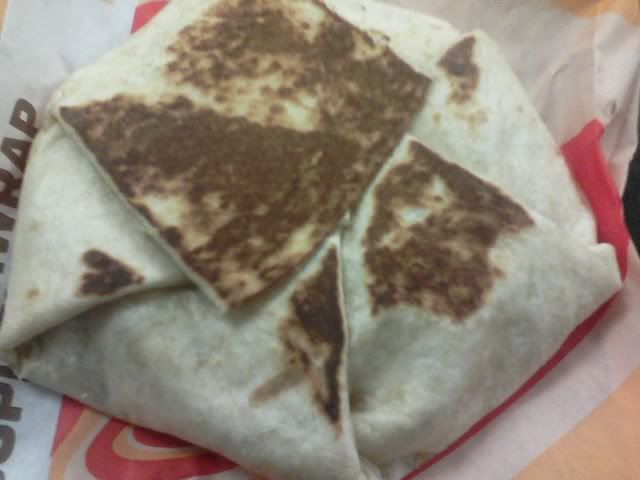 If I have to say something bad about the Crunchwrap it's that it's not too fun to photograph. It's a tortilla discus on the outside and it's too flat to get a good look at the ingredients on the inside.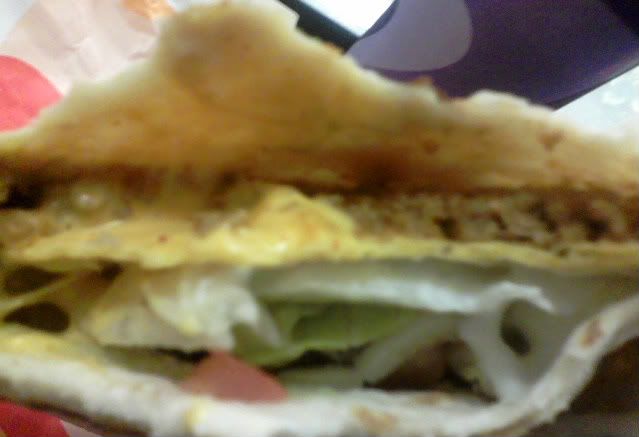 I typically add some hot sauce to a Taco Bell product before I eat it, but I forgot to this time around. The good news is the Crunchwrap tastes great without any additional sauce. It has the right amount of ingredients giving a great mix of flavors and textures. It's soft, cheesy, crunchy and savory all in one. It's the perfect Taco Bell product. In fact I think if they wanted to make a "Supremer Crunchwrap Supreme" by adding guacamole, beans, rice or whatever I doubt I'd like it as much. The Crunchwrap as it exists is nice and filling without being overstuffed. It might be my favorite Taco Bell item and it's worth ordering at regular price. If you can still get one at 99¢, then I recommend you do.