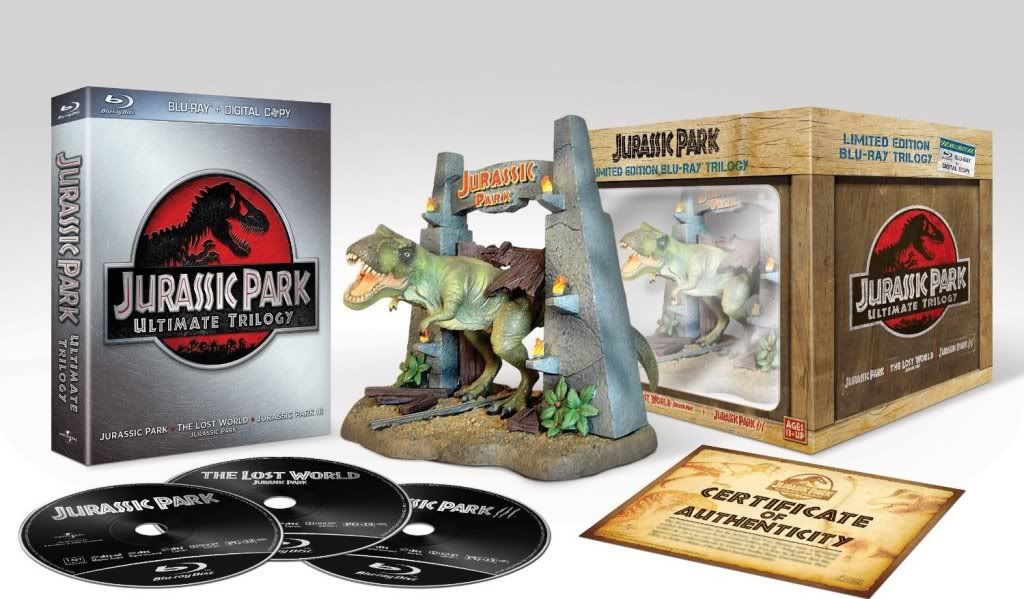 Jurassic Park
is coming to Blu-ray. That's another movie to
check off the list
.
Jurassic Park
will be available in an Ultimate Trilogy boxset along with
The Lost World
and
Jurassic Park III
on October 25th. I'm still not a fan of the practice not making each movie available individually off the bat, but I don't mind the
Jurassic Park
sequels as much as the the sequels in some other movie series. There will also be a Limited Edition which packages the Blu-ray set with a sculpture of the T-Rex bursting through the iconic gates. Sure that never happened in any of the movies, but hey it looks cool.