Transformers: Dark of the Moon
comes out on Blu-ray this Friday, on September 30th. Friday releases seems to becoming a regular trend lately. A downward trend on the other hand are retailer exclusives for movies. There doesn't seem to be any crazy transforming cases for the third
Transformers
movie. But hey you get your choice of what Transformer you want on the cover. The standard release is a Blu-ray, DVD and Digital Copy combo pack and has Optimus Prime on the cover.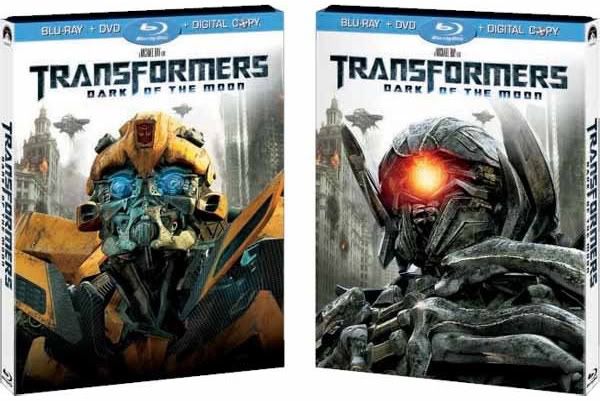 Best Buy
will have an exclusive double sided slipcover with Bumblebee and Shockwave.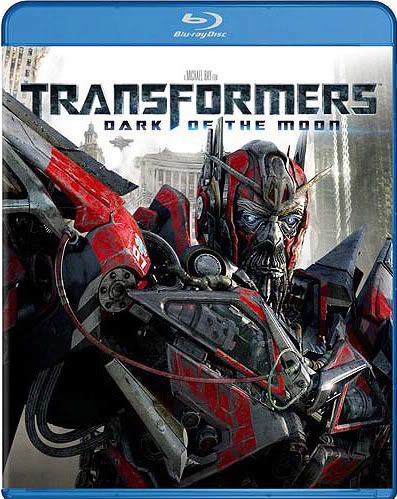 Wal-Mart
will have a single disc edition. It doesn't come with the DVD or the Digital Copy, but it does have Sentinel Prime on the cover. It's probably the better choice for fans of Leonard Nimoy and/or firetrucks.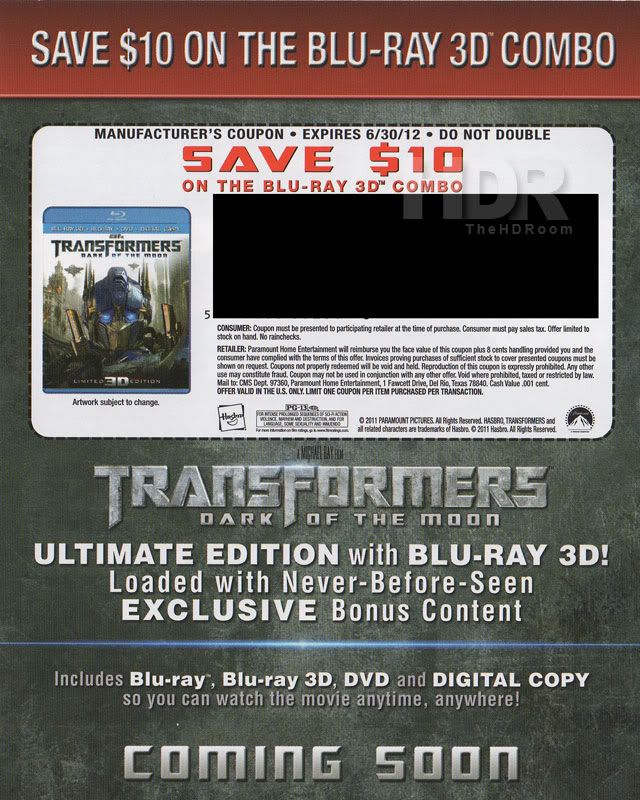 However you might want to hold out for the 3D Limited Edition coming out later. It's existence was confirmed when the HD Room got an early copy of
Dark of the Moon
with a $10 off coupon packed inside. At least Paramount is trying to take some of the sting off for those who will double dip. The 3D Limited Edition will have "never before seen content" which means it will have the extras that Friday's release does not, so that's something else to keep in mind.